It's 2022. Every media outlet is spouting click-bait trends and there's no shortage of fake news to digest.
How does a trends forecasting business become a globally recognised source of trusted insight?
Services
Brand Strategy, Verbal Identity, Visual Identity, Motion Design
A brand deserving of it's product
Stylus is a serious trends forecasting and innovation business that has grown steadily and built a loyal following - 500 of the world's leading brands and agencies use Stylus to navigate change. It's a business that stands apart for those who know it, praised for both their content and service.

When Re partnered with Stylus, the business was entering a new phase of growth including redeveloping their digital platform to modernise the user experience. They needed a disruptive brand that did justice to the premium content and experience they were delivering for customers, taking Stylus from a 'nice to have' accessory to a business-critical tool.
See past the now
We worked with Stylus to articulate their unique difference in the market, boosting brand awareness with global audiences. We identified what made Stylus so powerful for clients was their balance of creativity and commerciality, honed through years of experience and creating undeniable value. Stylus enables customers to see beyond their current reality- uncovering the invisible forces shaping culture, business and design.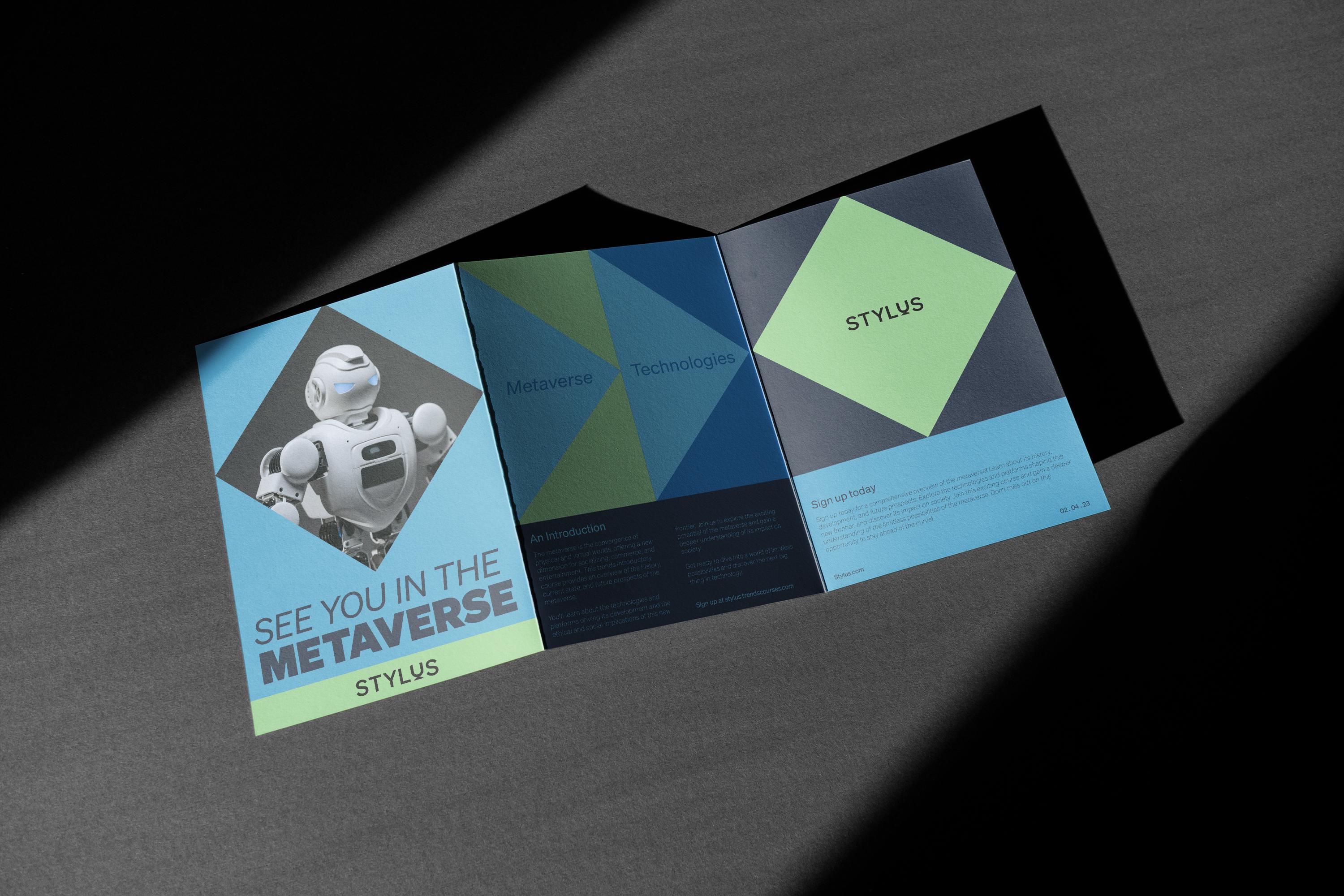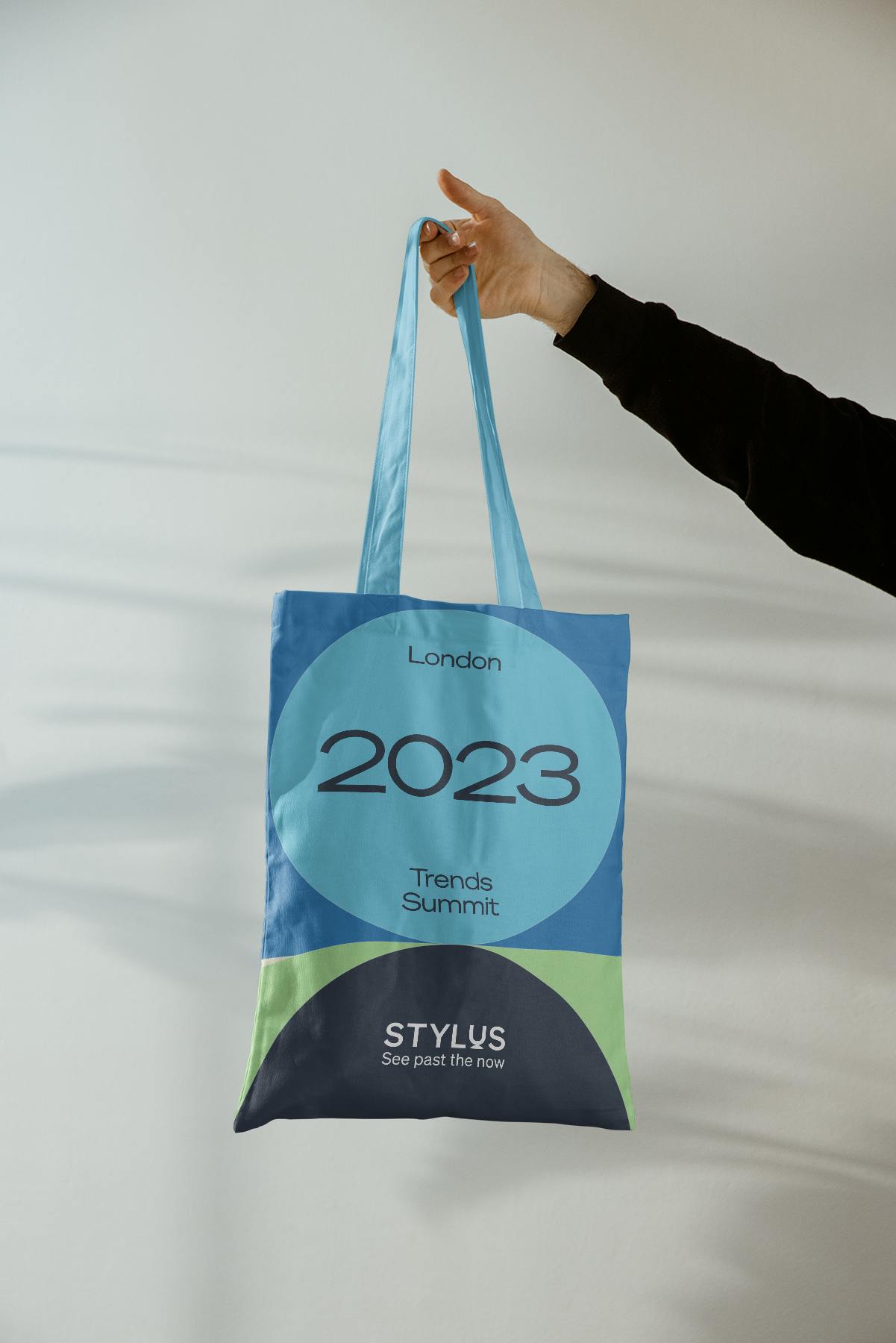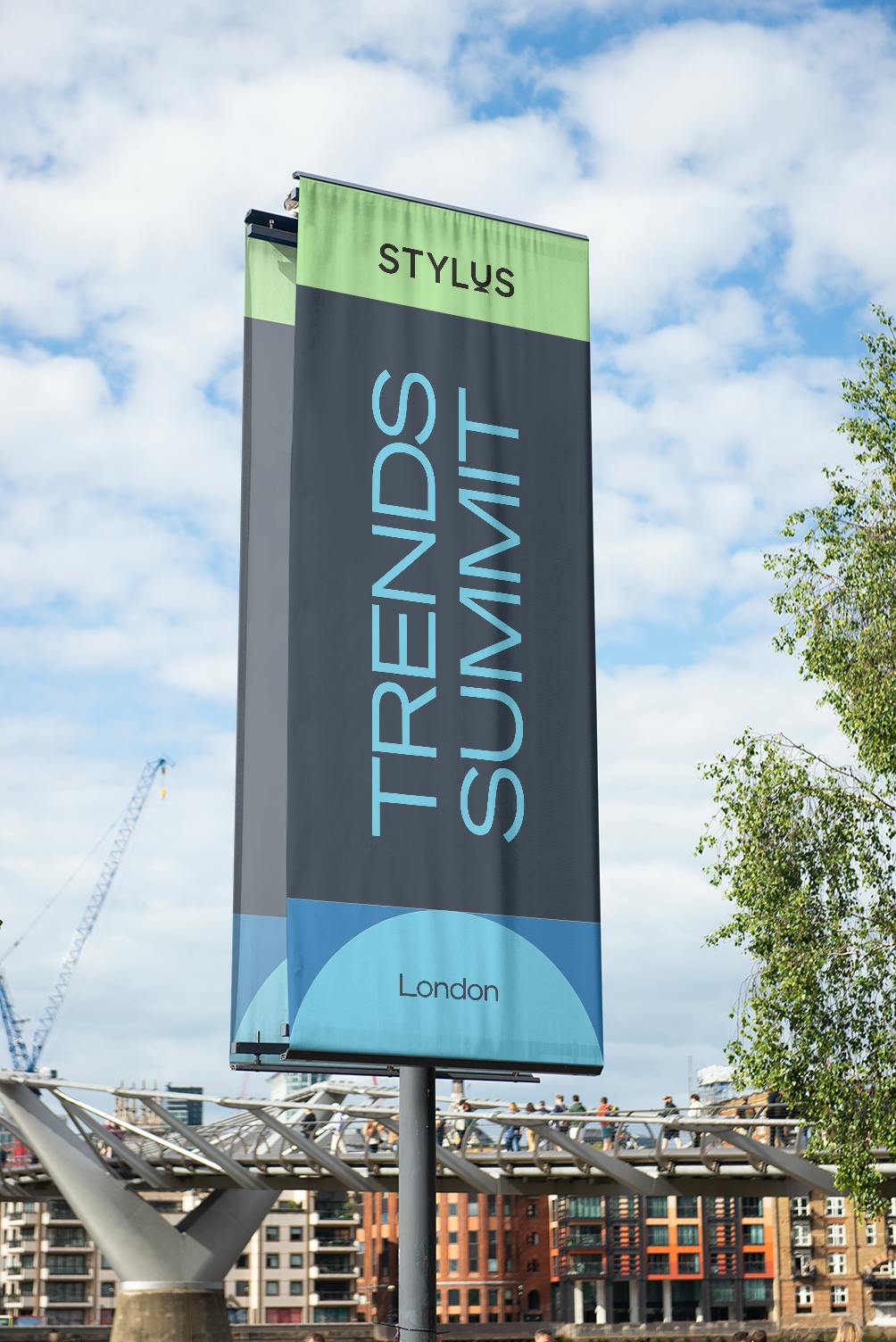 We developed the positioning 'see past the now' to communicate their core benefit, arming businesses with actionable insights so they can make better future business decisions. We also created a memorable proposition for Stylus, 'a sixth sense for your business'. This spoke to the enviable combination of instinct and evidence providing a commercial advantage for clients across many industries.
Bringing to life a captivating curator
When designing the visual identity we were aiming to create a brand that was sector agnostic and could be famous across many industries. To achieve this, we developed a simple geometric identity that comes together in diverse arrangements to tell the story of connections. Our system reflects the connections that the team at Stylus are attuned to – those between different insights, trends and data points. The dynamic layouts convey Stylus as a curator – bringing together various imagery, shapes and colours from eclectic sources and juxtaposing them in a compelling, editorial way. We used colour to give more dimensionality to the brand; the seasonal palette is flexible and changes with the seasons comprising colours across the spectrum. It has a role in helping Stylus' marketing feel fresh and creates harmony between the report style and the content.
"The work I carried out with Re was my seventh rebrand and that's obviously taught me a lot about what to look for in a brand agency. From the very beginning and throughout I felt Re combined both a sense of creativity, with a robust and tested process. They combined the agility and freedom of a 'Shoreditch-style' creative team, with the big network thinking and capabilities."

James Eddleston, Chief Marketing Officer