Becoming a design partner to a fast-moving global tech and service business.
How do you partner with a brand that's reaching stratospheric heights?
Services
Visual Identity, Communcations Systems, Brand Ads, Moving Image, Digital Design, Digital Guidance
Challenge
Since its launch in 2001, Skyscanner - a travel metasearch platform - has experienced exponential growth in the UK, Europe and Australia. With a new strategy in place and a focus on entering new markets, Skyscanner recognised the need to create coherent brand-led experiences in order to meet business objectives.
Solution
Collaborating in-person and remotely, we immersed ourselves in the new strategy, the existing brand and joined forces with the different teams working hard to bring it all together. We identified opportunities for evolving and amplifying the brand to ensure cut-through in new markets, and to connect more deeply with new and existing customers through richer digital experiences.
We started by optimising the brand, removing what was no longer necessary and introducing new colours, exploring motion signatures and developing photography principles to ensure the brand remained locally authentic and globally relevant. We then embedded the brand internally by developing digital guidelines for teams to use. These changes culminated in a more confident and cohesive brand system. 
We've since produced a series of digital campaigns that have built brand recognition and connected with customers in the UK, Europe, North America and Asia.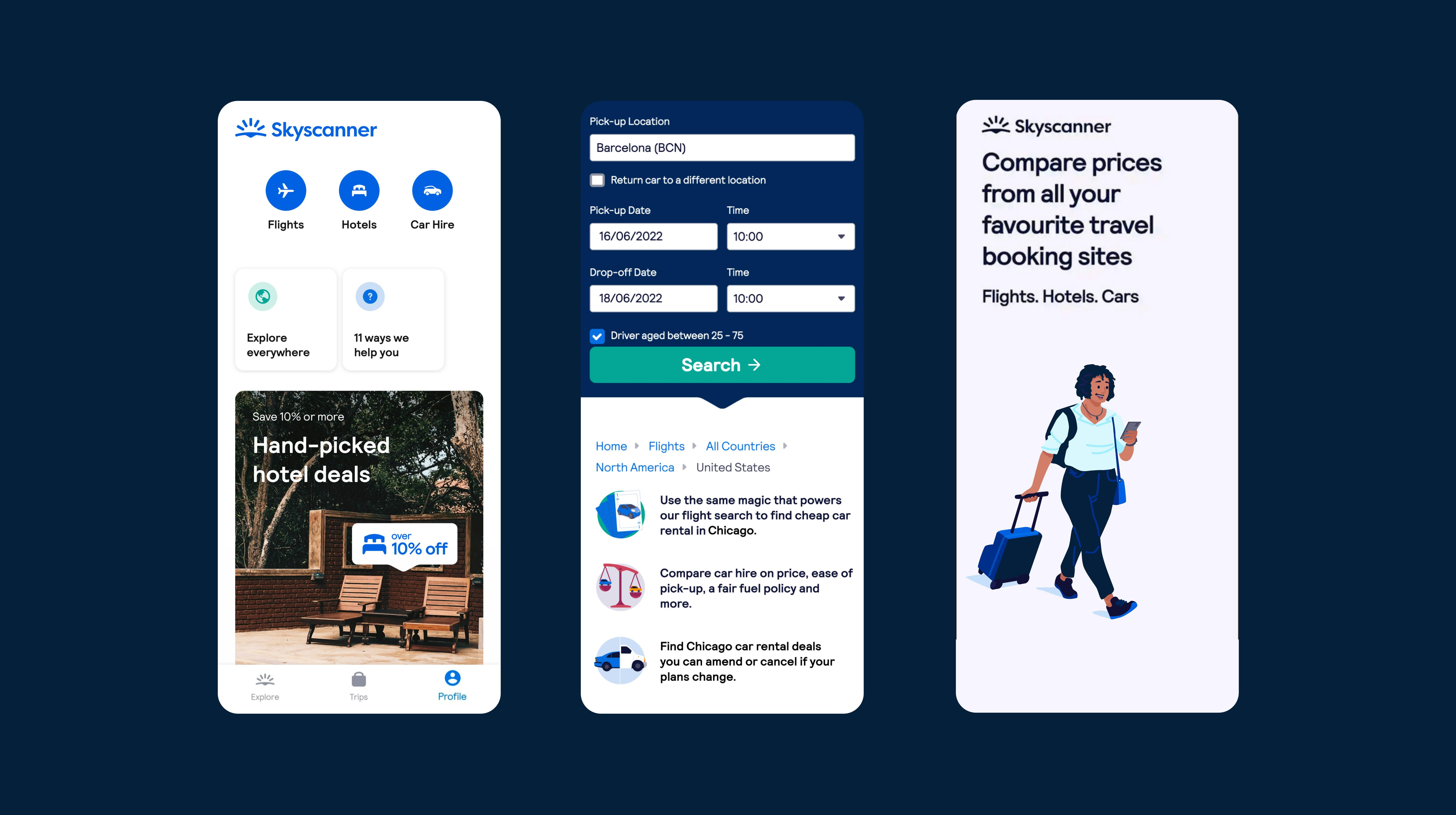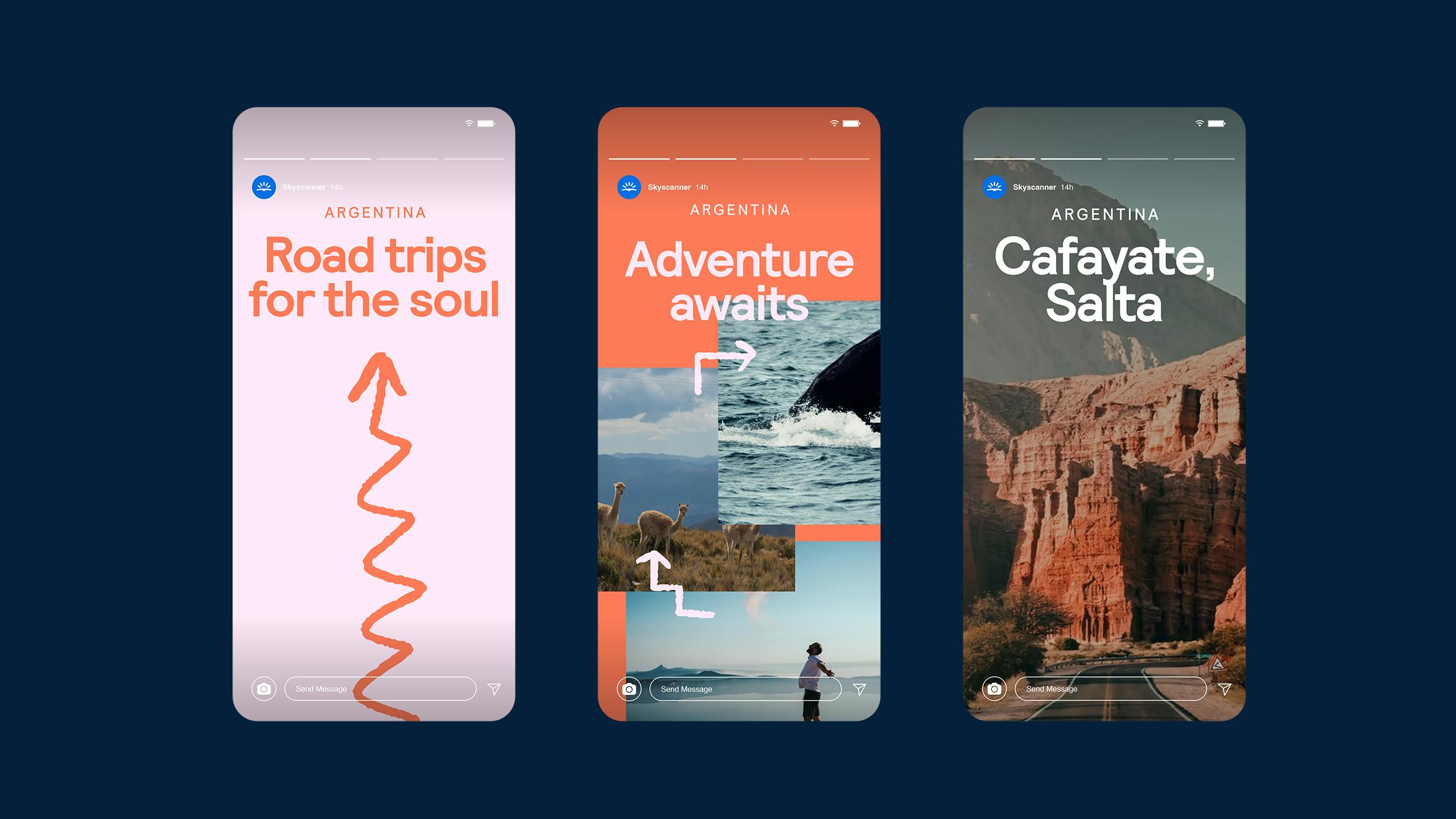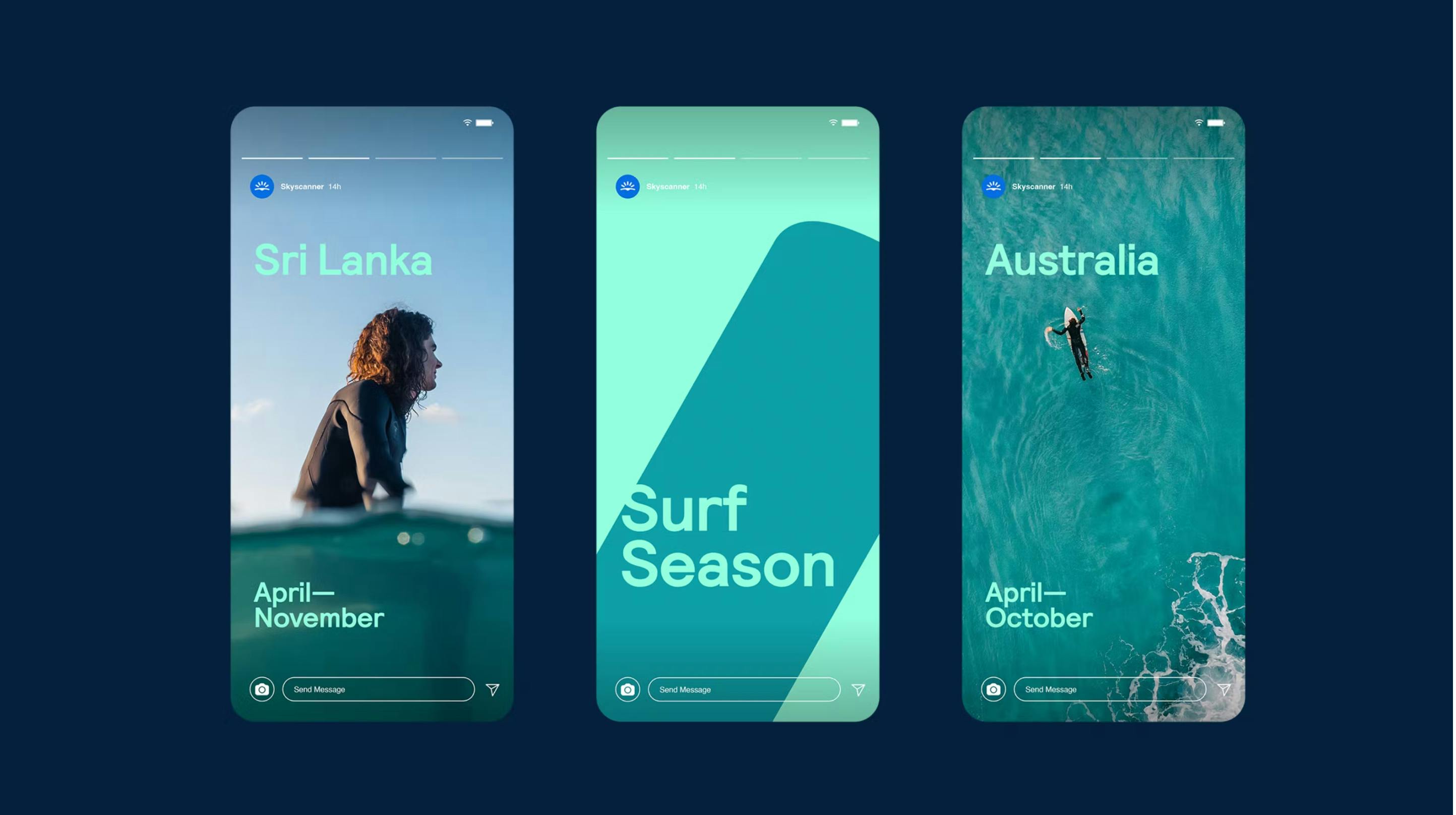 True design collaboration
We quickly became a single, integrated design team, utilising Figma and Slack to share design thinking and prototypes in a seamless and efficient way. This has produced effective design solutions and overarching principles that are being adopted for all Skyscanner brand experiences.
We're incredibly proud of our work and the relationship. A big thank you to Dre and all of the design team for the collaboration so far.