It's 2022. It's easier than ever to work virtually, yet accountants are still struggling to chase up clients and get paid.
How do you transform the way people do business together?
Ignition, previously Practice Ignition, is a start-up on a mission to transform the way accountants and other professional services businesses and their clients work together. Recognised in the Deloitte Fast 50, number one in the SaaS top 1,000 and with over 5,000 firms around the globe using their client engagement and commerce platform – they were obviously doing a lot of things right. The brand; however, no longer reflected the impact Ignition made to businesses and their clients.
The challenge was simple. Find what makes Ignition so transformational and bring it to life. This wasn't just an opportunity to rebrand a business, it was a chance to define a new category; the world's first client engagement and commerce platform.
Services:
Brand strategy and identity design, digital products, campaign
The nuts and bolts
To create a brand that embodied Ignition's impact on their clients, we first needed to walk in their shoes. We spent time with the founders, interviewed Heads of Region, ran workshops with teams and their customers globally, and used Ignition's product for our very own business.
As we immersed ourselves into Ignition's world, the more it became apparent that their software isn't just about helping accountants and professional services work efficiently. Ignition gives them the confidence to engage with their clients in ways they had never done before.
It starts with a spark
The visual identity positions Ignition as the spark that connects businesses and clients. The spark device acts as the centrepiece of a flexible system that shows how Ignition makes accountants, bookkeepers, and other professionals' lives simple.
Launching Ignition into the world
We helped Ignition with the creative platform to launch the brand onto the world stage. This included an integrated campaign, featuring outdoor and social media creative. Every touchpoint showcased the central idea; Ignition is the platform that will supercharge your business and unleash its true potential.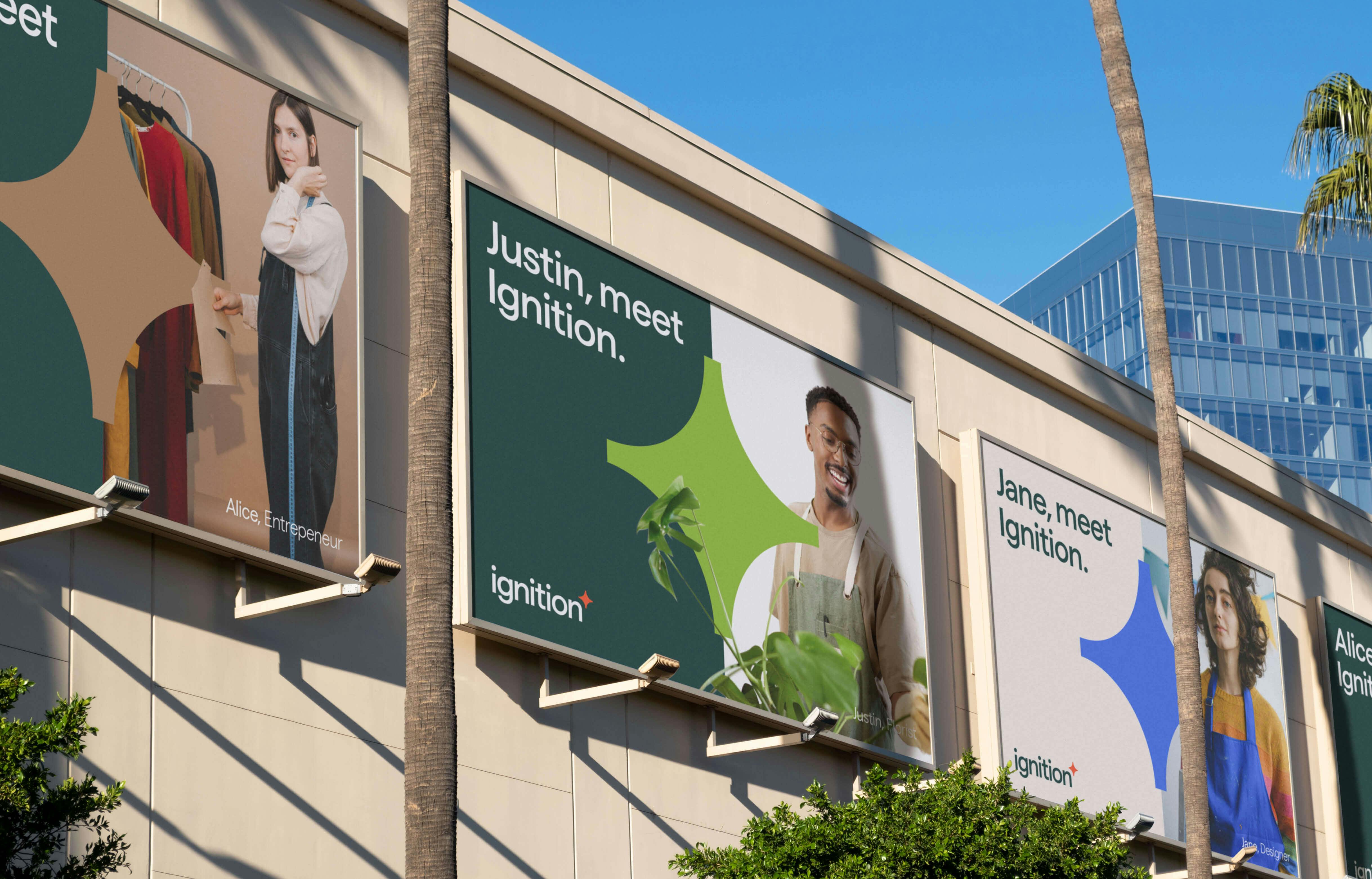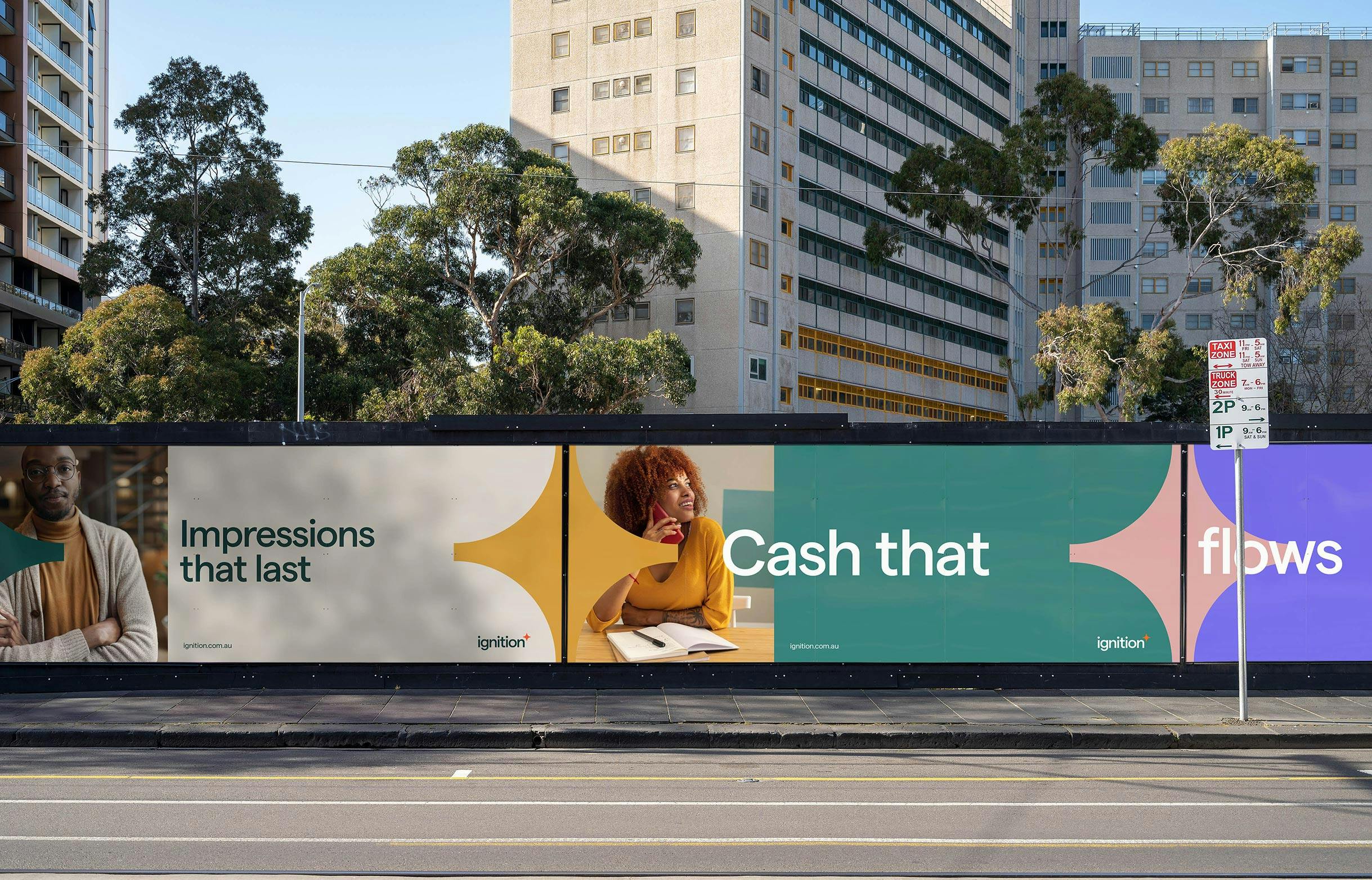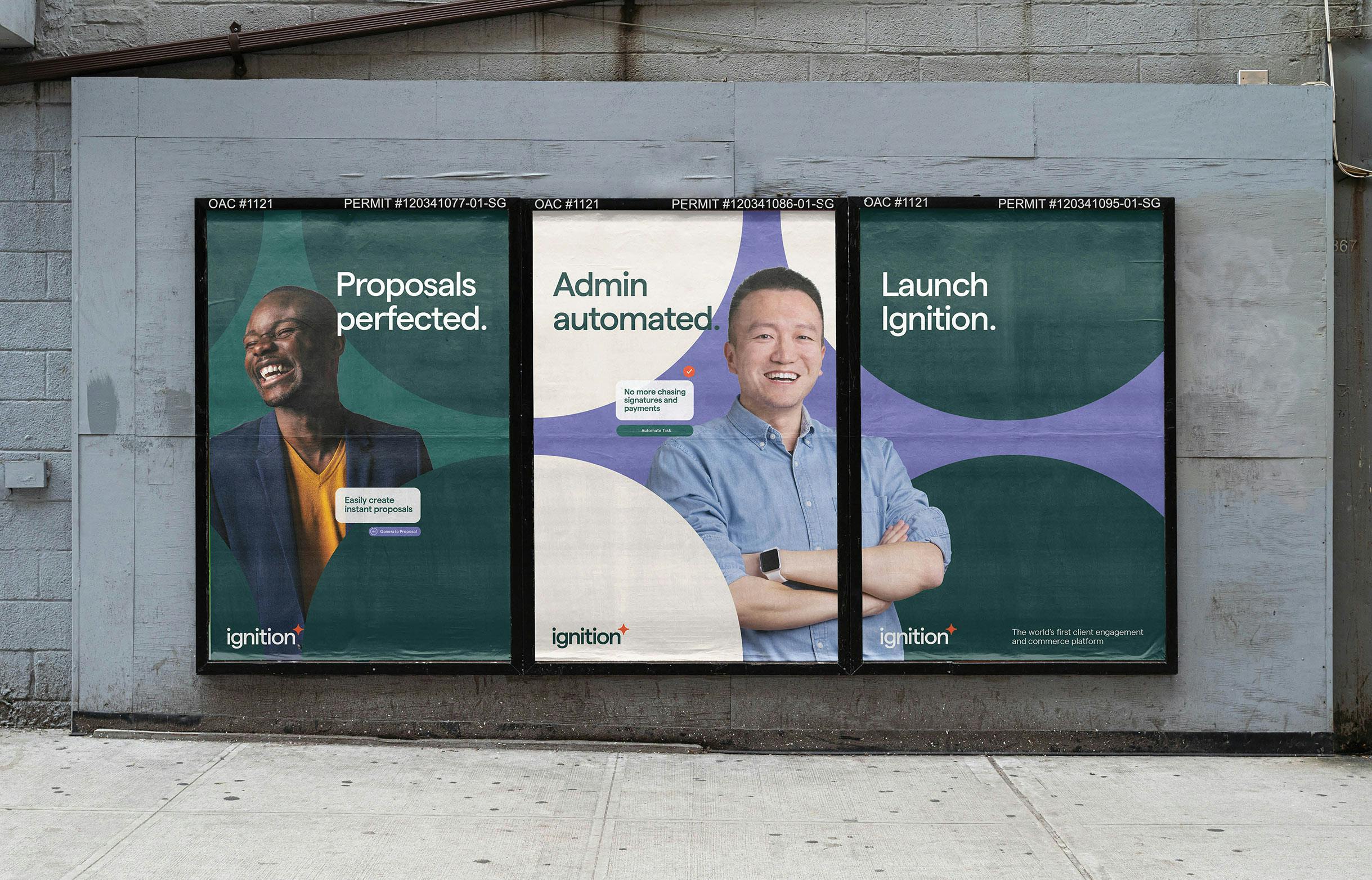 It's hard to find great people to work with, but the Re team did great work and helped us lay the foundations alongside our team. We thoroughly enjoyed the process and it's been incredibly rewarding to work on it with these guys.
Guy and Dane, Ignition Co-Founders
Results
Ignition now has a brand and a story that reflects who they are and their aspirations. And with Ignition securing $USD50M in Series C funding at the end of 2021, the new brand will help pave the way for future growth.