It's 2021. The playing field has shifted for criminal, terror and cyber threats.
How does a security analytics leader evolve without losing its legacy?
Services
Brand strategy and identity design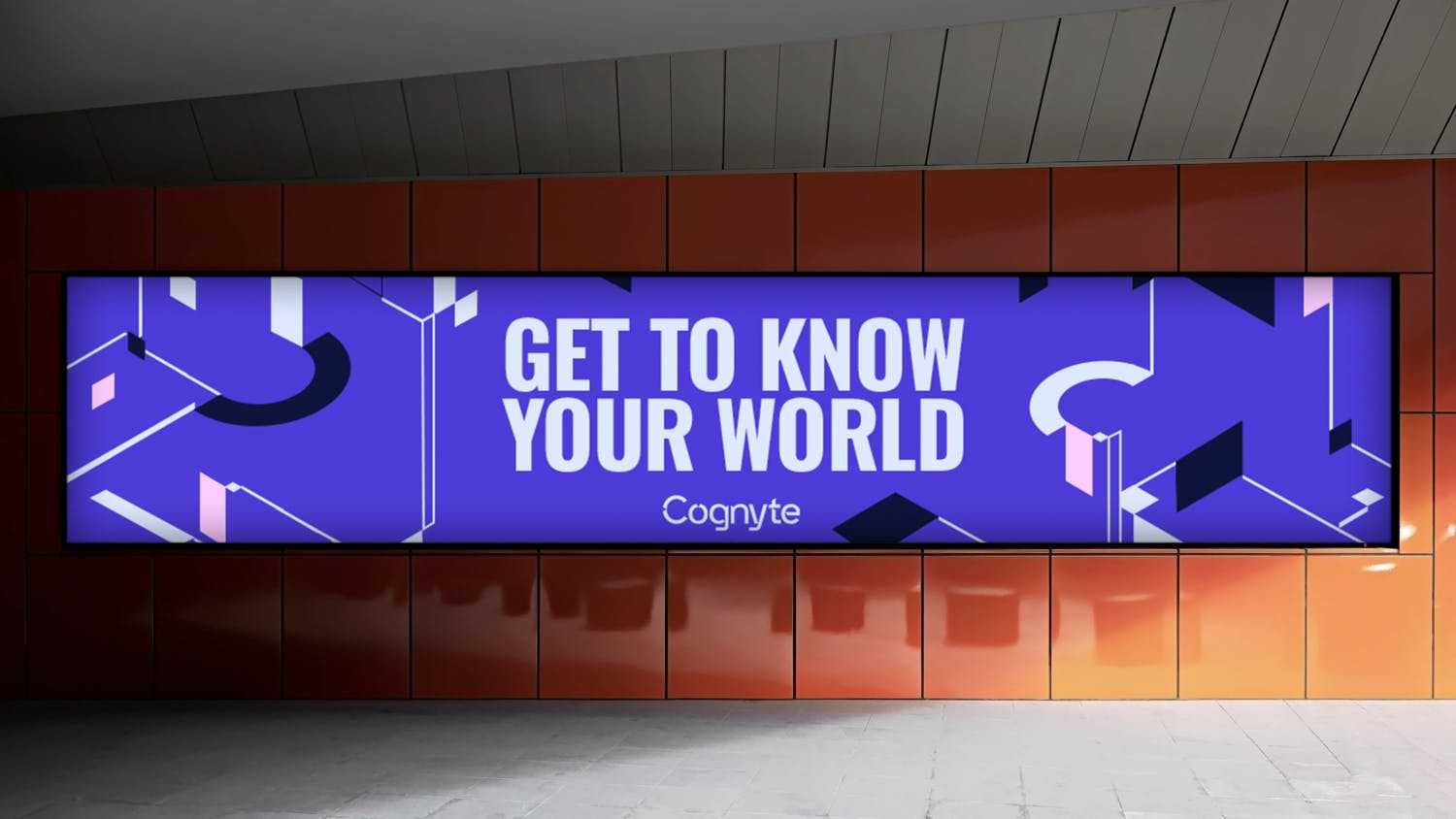 Security organizations are fighting increasingly sophisticated complex battles, against more advanced adversaries than ever before. Organizations are turning to analytics to analyze massive amounts of data and generate actionable insights.
Cognyte is the global leader in security analytics software, helping organizations across the world identify, prevent and neutralize security threats. They tackle a spectrum of security challenges including personal safety, business continuity and cyber threats. When we met Cognyte, they were the cyber intelligence division of Verint - that had been operating globally for 25 years. 
Cognyte came to Re after making the strategic decision to spin off from their parent company and become a pure-play security analytics software business, independently traded on Nasdaq. This was a hugely anticipated public listing in the security and investigative analytics world, and they needed a dynamic new brand for this momentous pivot. Crucially, the new brand needed to capture the excitement and agility of the company's future, without losing the strong foundations and maturity of its 25- year industry experience. As a global security analytics company, the brand needed to cut through with a truly international audience.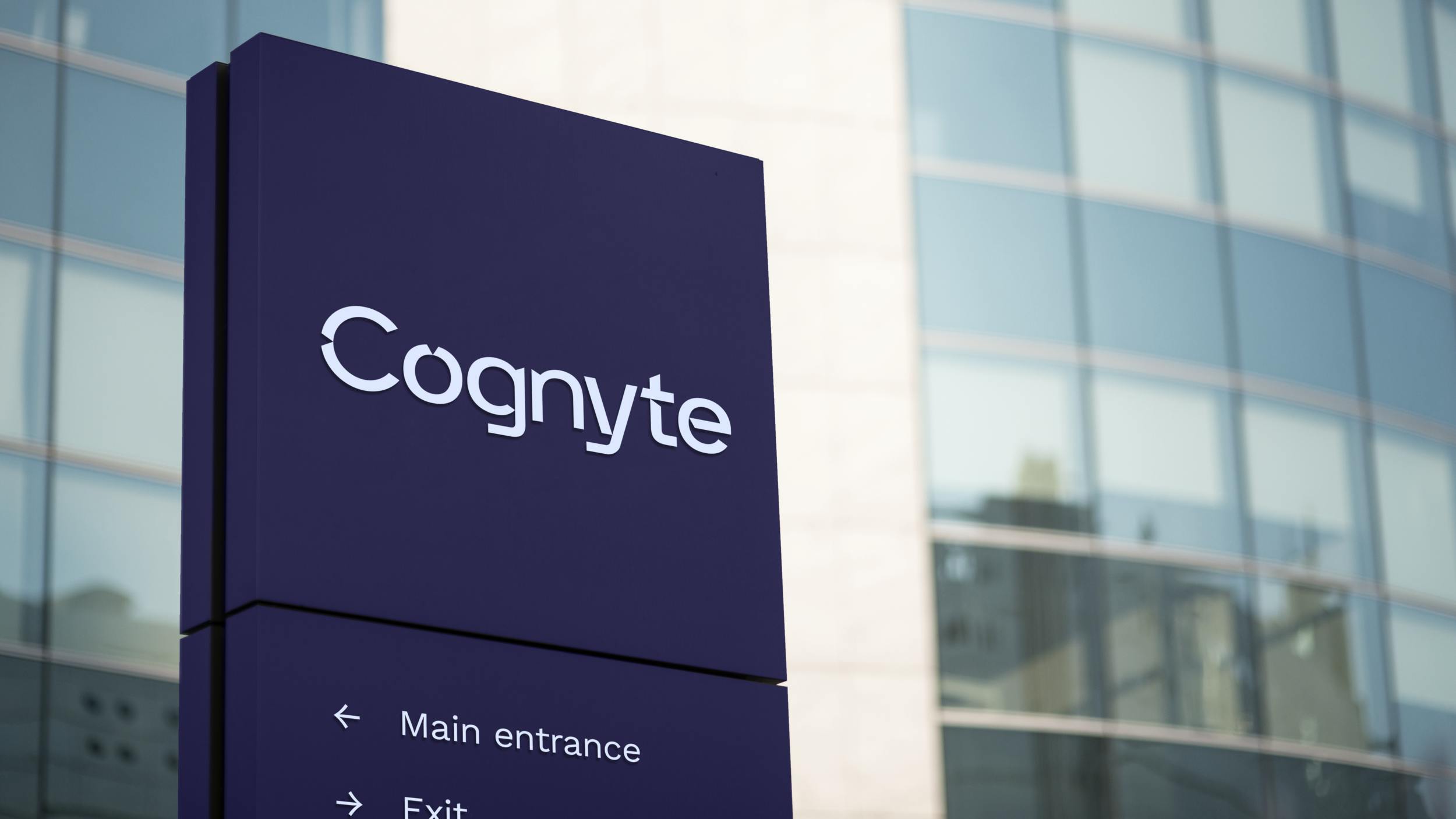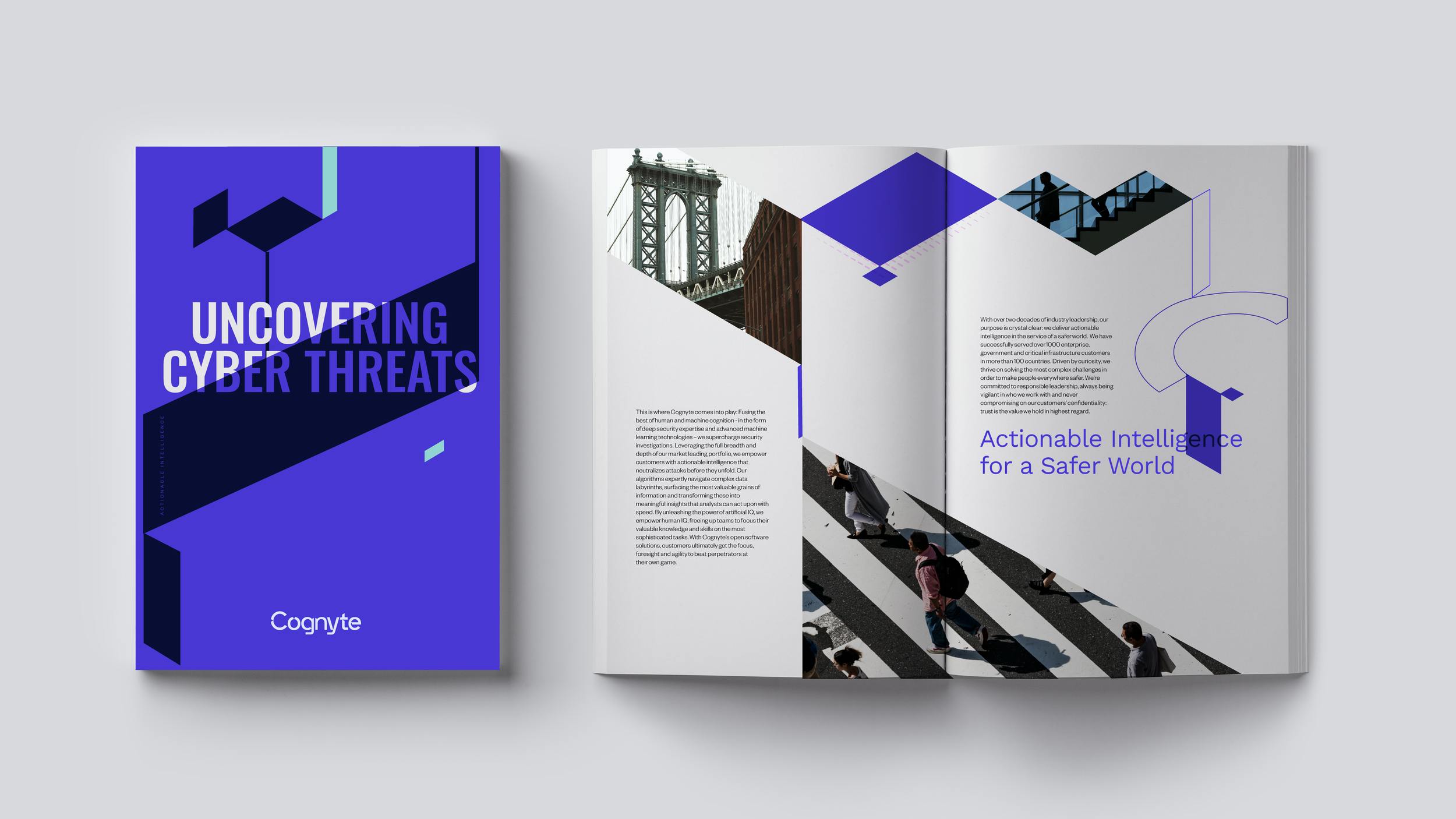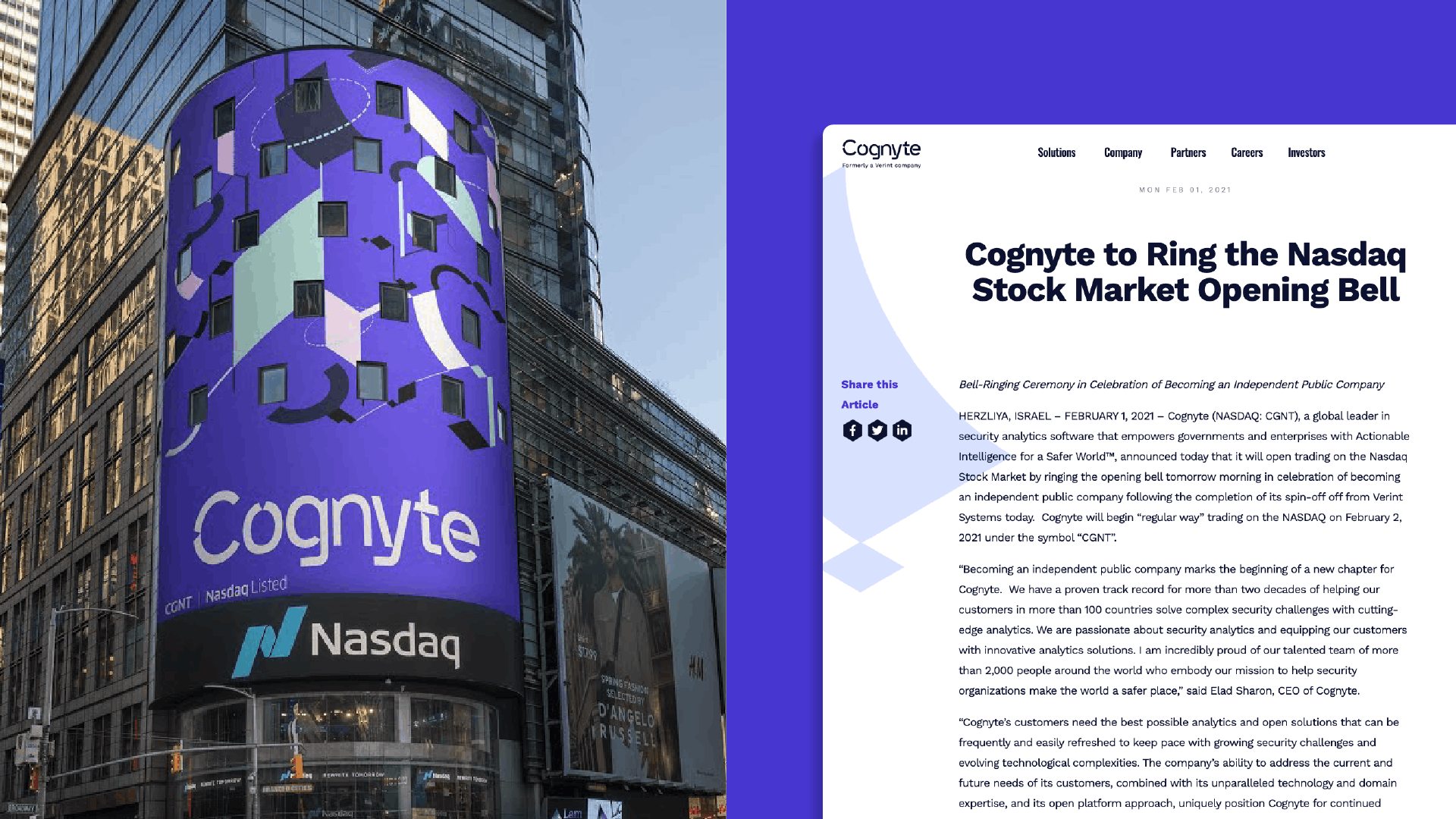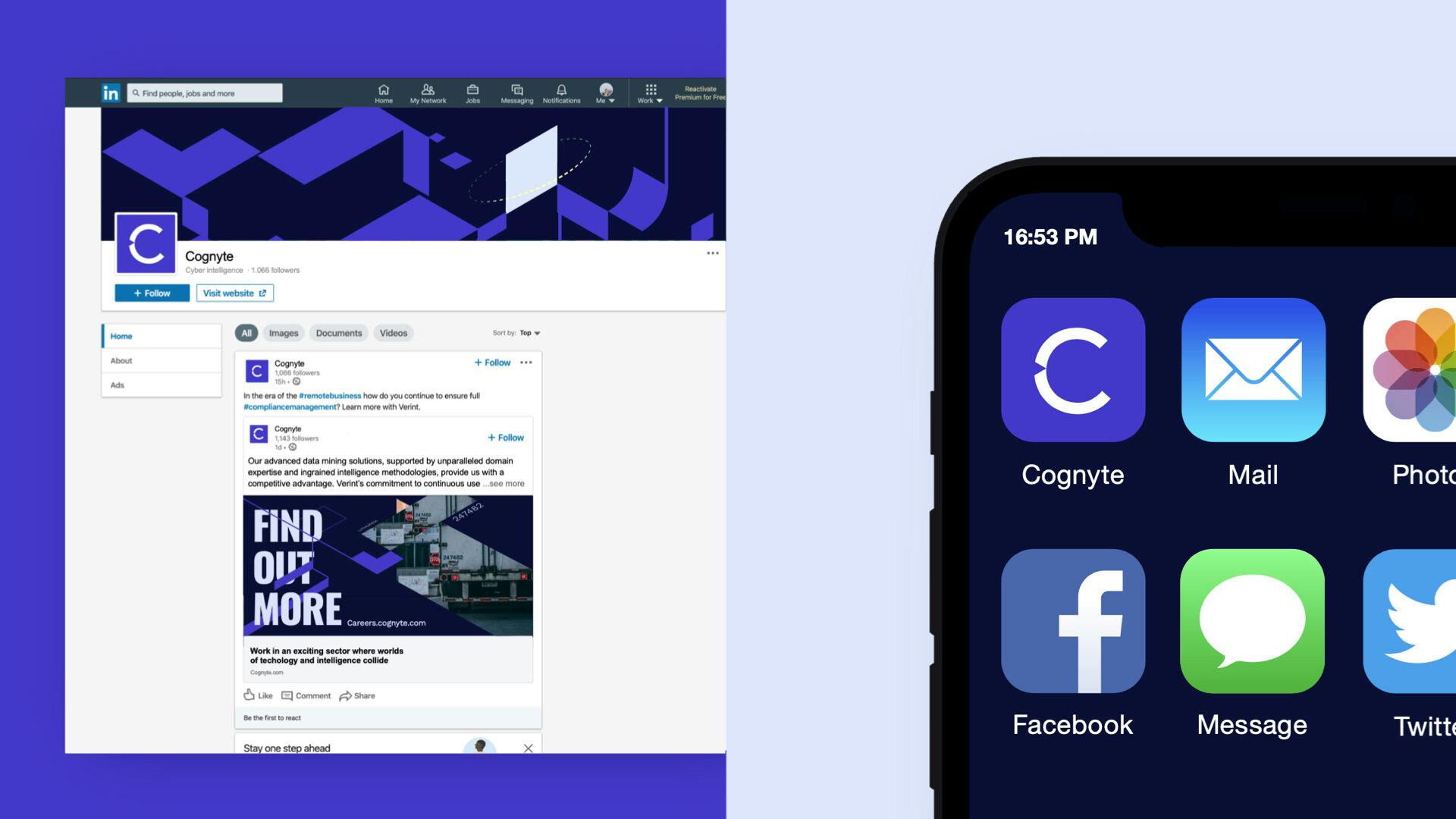 New name for a new era
We started our process with naming. It was important that while they were moving away from the 'Verint' name, we needed to keep the sense of strength, trust and legacy that had accumulated over the last 25 years. We went through a rigorous naming process, generating names for the newly independent business against a clear and comprehensive set of criteria. This approach landed us on Cognyte, a name that brings together 'cog' from 'cognition' and 'nyte' from ignite.
The name speaks to Cognyte's analytics capabilities as well as the bias for action and igniting security investigations for a safer world. It is a new word that has associations with complex thinking, feeling both technology-led and dynamic. Most importantly, it is simple, memorable and easy to pronounce for a global audience. Cognyte unanimously fit the bill for the world's leading security analytics software company. 
Reaching wide, diving deep
A key insight that emerged early on was that Cognyte's broad offering and technologies were entirely unique in their market. The competitive landscape was highly fragmented, but Cognyte was the only full service player across all security domains and across a broad spectrum of use cases. This led us to our creative idea: 'reaching wide and diving deep', that encapsulated the holistic power of Cognyte in security analytics.
We developed a graphic language to visualize 'reaching wide and diving deep', using different shapes to demonstrate variety, depth and visual richness, and also show the multiple forms of data that Cognyte handles. Within our graphic system, we have the ability to search wide and show the complexity or narrow the focus to show simplicity. As supporting graphics, we developed digital textured 'marks'; each 'mark' stands for a different part of the investigation, helping build a narrative story within the language.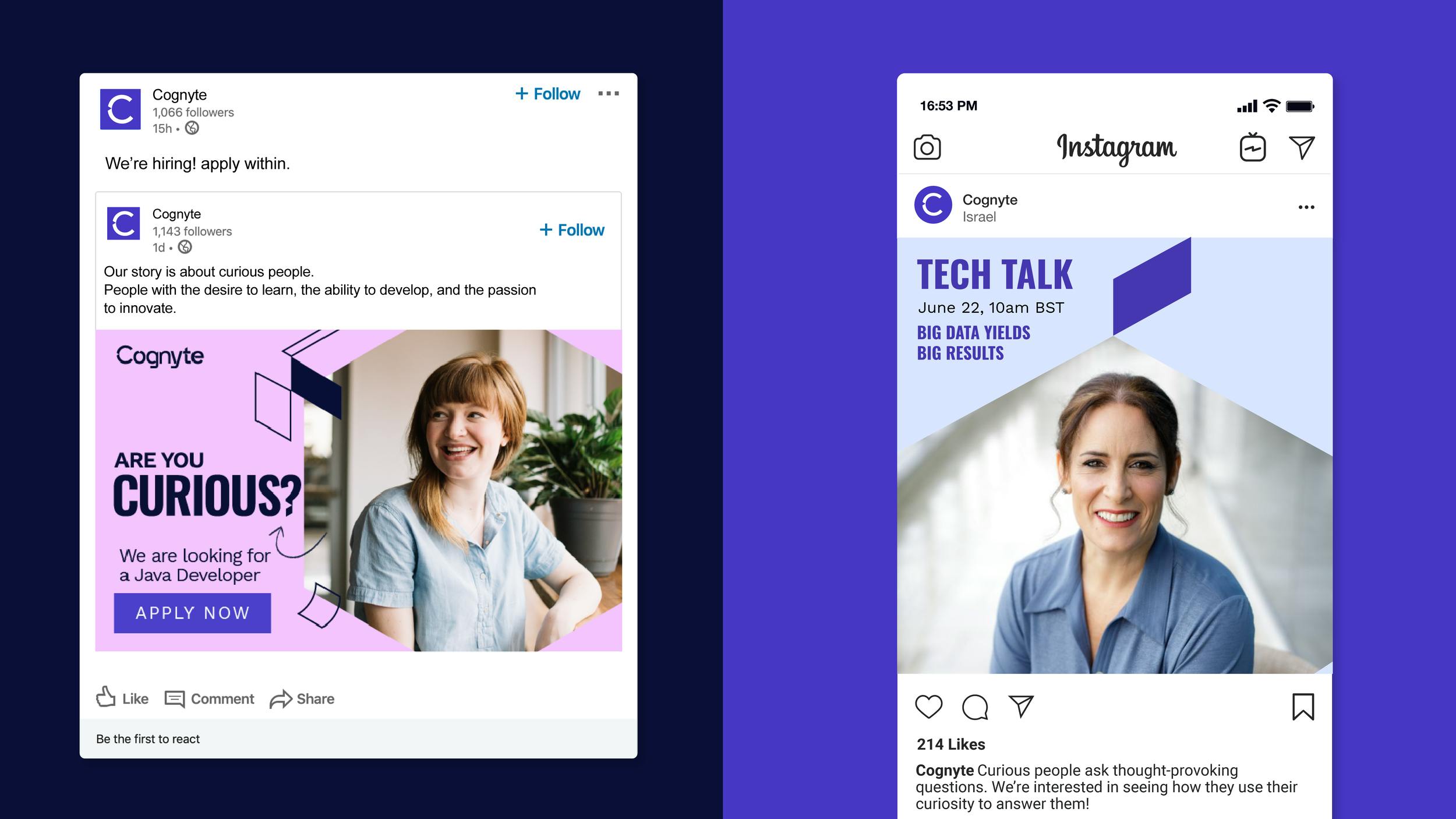 Cognitive Connections
The logo reinforces the same story of cognitive connections and insights. The letterforms each have a clean point of connection, as a metaphor for how their technologies work and the value they unlock. The logo is in sentence cases and has a round contemporary form, making it feel open, approachable and rooted in the software world.
The art direction and imagery tell a story and represent familiar scenarios in the security analytics  world without being overly literal. To show software and tech, we use abstract representations, with a focus on light, patterns and architecture.
We also defined how their people should be captured in photography, using the isometric angles and a central focal point to hero them.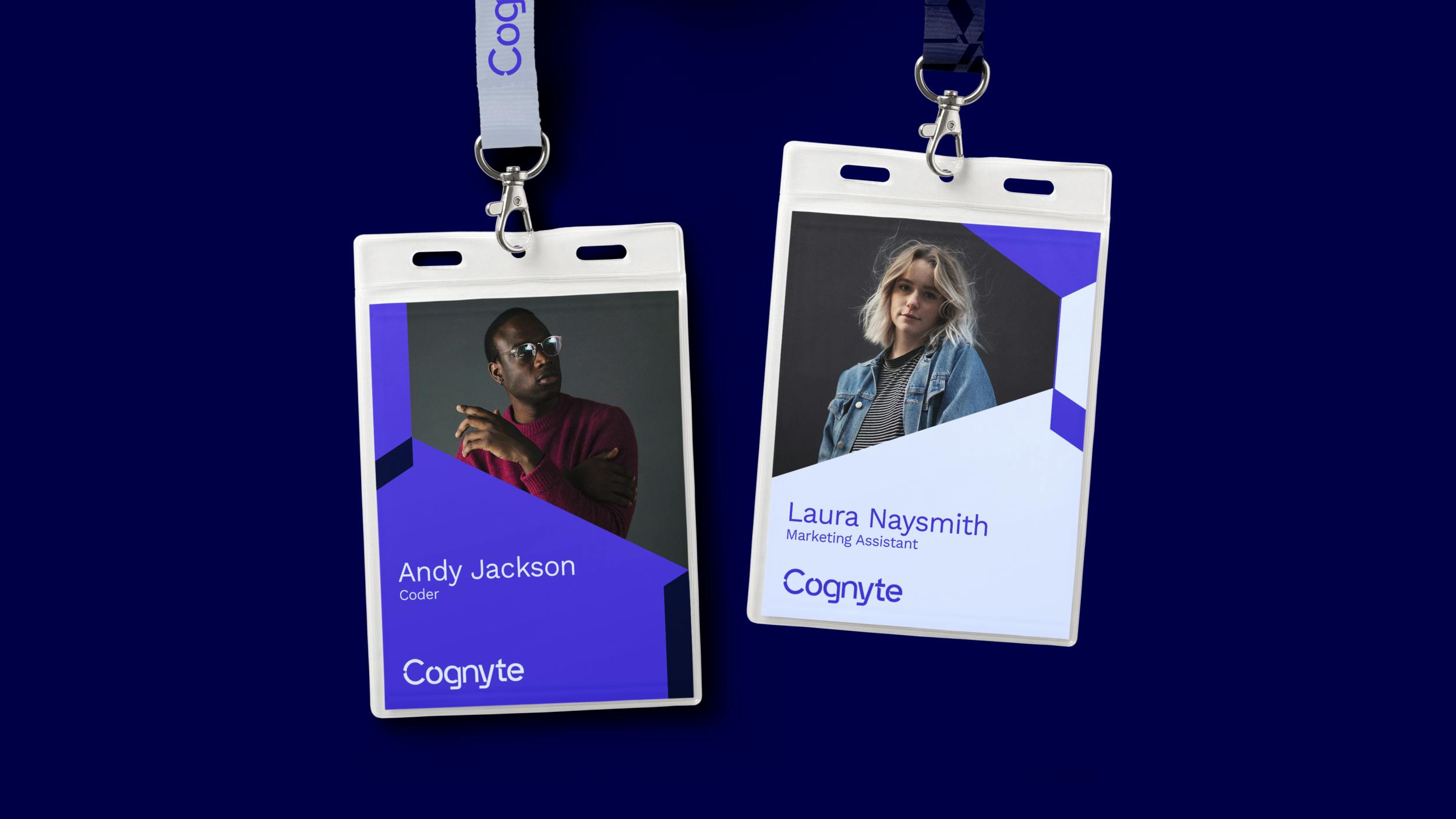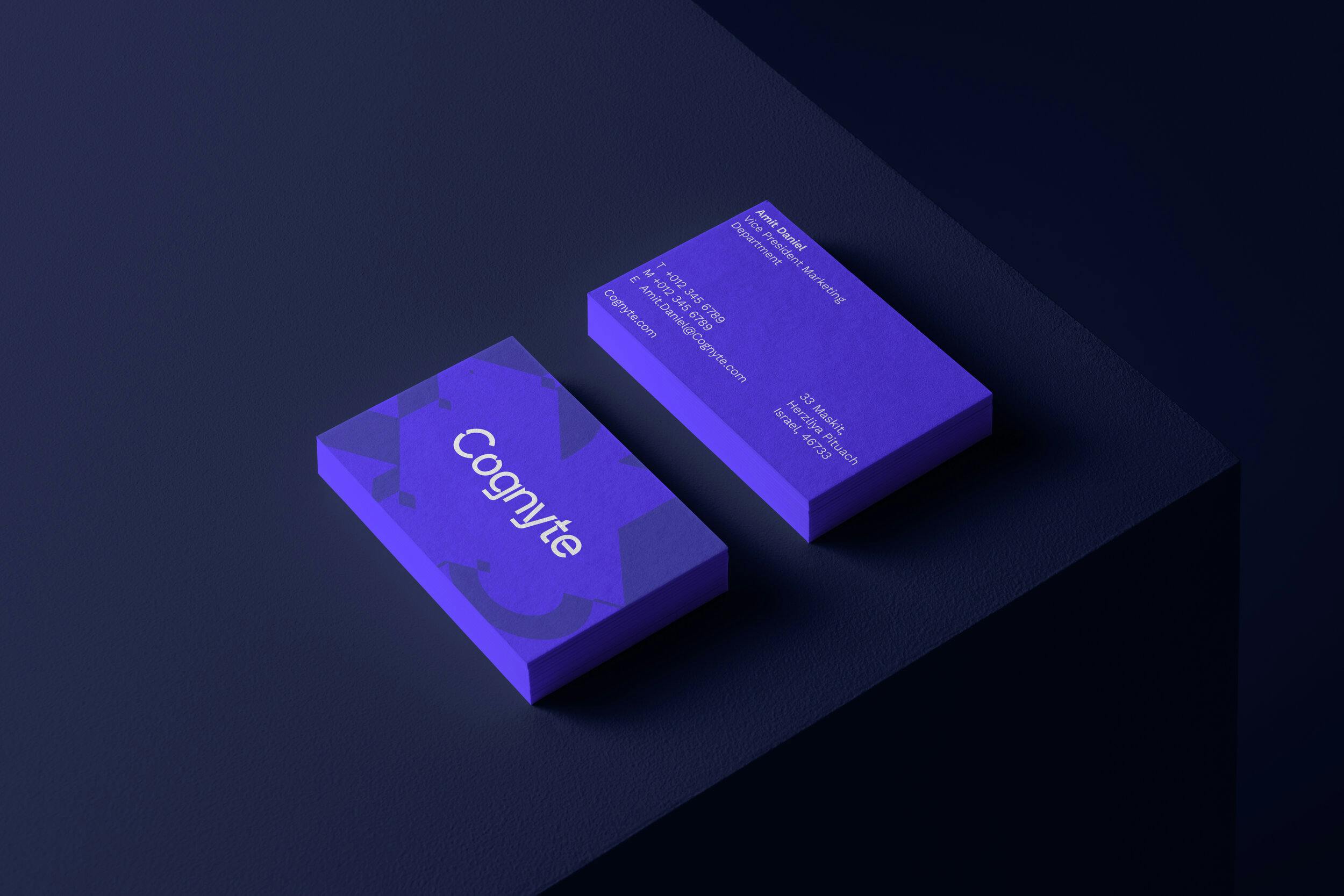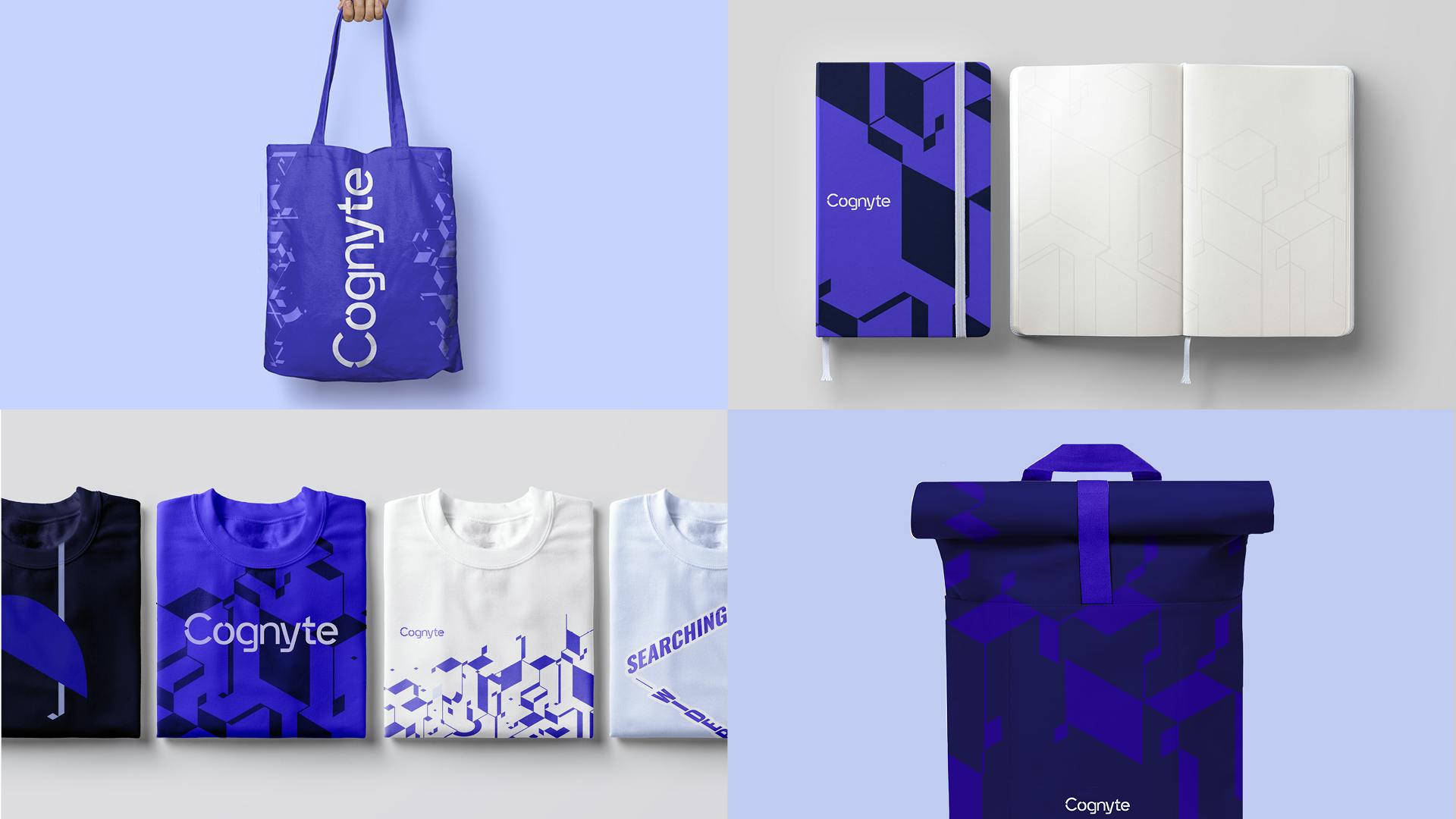 Bringing the brand to life
Being a cutting-edge software brand, it was important to create a digital experience that not only told the brand story, but did it while taking advantage of the latest web technologies. To do this we integrated animation and motion behaviours into key parts of the brand experience. We developed the full website design, including animation of the graphic system which really brought Cognyte to life for new and existing users.
We took an iterative, sprint-based approach working to a tight deadline — all the while keeping key stakeholders engaged. Our process was very collaborative, involving working with in-house design teams and production partners to develop iconography, messaging and infographics and more all within the required time frame.
Results
Our work with Re allowed us to bring the insight from our field and enjoy the vast expertise and fresh new approach by the agency. We quickly became a cohesive team, and brought an exciting new brand to the market, regardless of the challenges that stood in our way. With a tight timeline and COVID added to the mix, we built the proverbial bridge as we crossed it, working virtually around the world to ignite Cognyte and launch to the market on time and with tremendous impact.
- Amit Daniel, Cognyte CMO