It's 2021. Amid constant cost pressures, universities need to deliver everything from education to vocational training, tradition to innovation, self-expression to belonging.
How do you bring diverse aims together to forge a clear path forward?
Services
Brand strategy and identity design, Service design, Digital products, Spatial & retail Design
When we first started working with the University of New South Wales, we knew we'd need to work in a way that enabled people with very different views and priorities to come together and genuinely contribute.
Over the past two years, we've created a consultative, consensus-driven design approach together. We've developed new strategic tools to help the university move forward with purpose. It's an ongoing and evolving partnership that brings our philosophy of 'design to connect' to life in a new way. 
The first port of call
There's no single way that people engage with UNSW. There are thousands. This is reflected in the fact that the University has over 2,500 separate websites. As a priority, we partnered with the team to kick start their digital transformation and create a new 'front door' for their website that would serve everyone from students to school leavers, academics, alumni, donors and research partners. 
A new strategic tool
A key challenge for the University is defining what sets it apart from its contemporaries. UNSW has an incredible reputation for research excellence and practical training. Its motto was 'Knowledge by hand and mind'. But our engagement showed that UNSW's real difference is its people. A new tool was developed to ensure the three priorities of hand, mind and heart lead the brand forward.
Evolving the identity
Having grown organically over time to encompass new faculties, divisions, and philosophies, the UNSW identity lacked a clear centre of gravity. Our engagement revealed that part of UNSW's success is down to creating an environment that encourages people to think, see and do things in very different ways. From eclectic campus architecture to a multicultural community, to cross-disciplinary degrees, UNSW thrives on difference.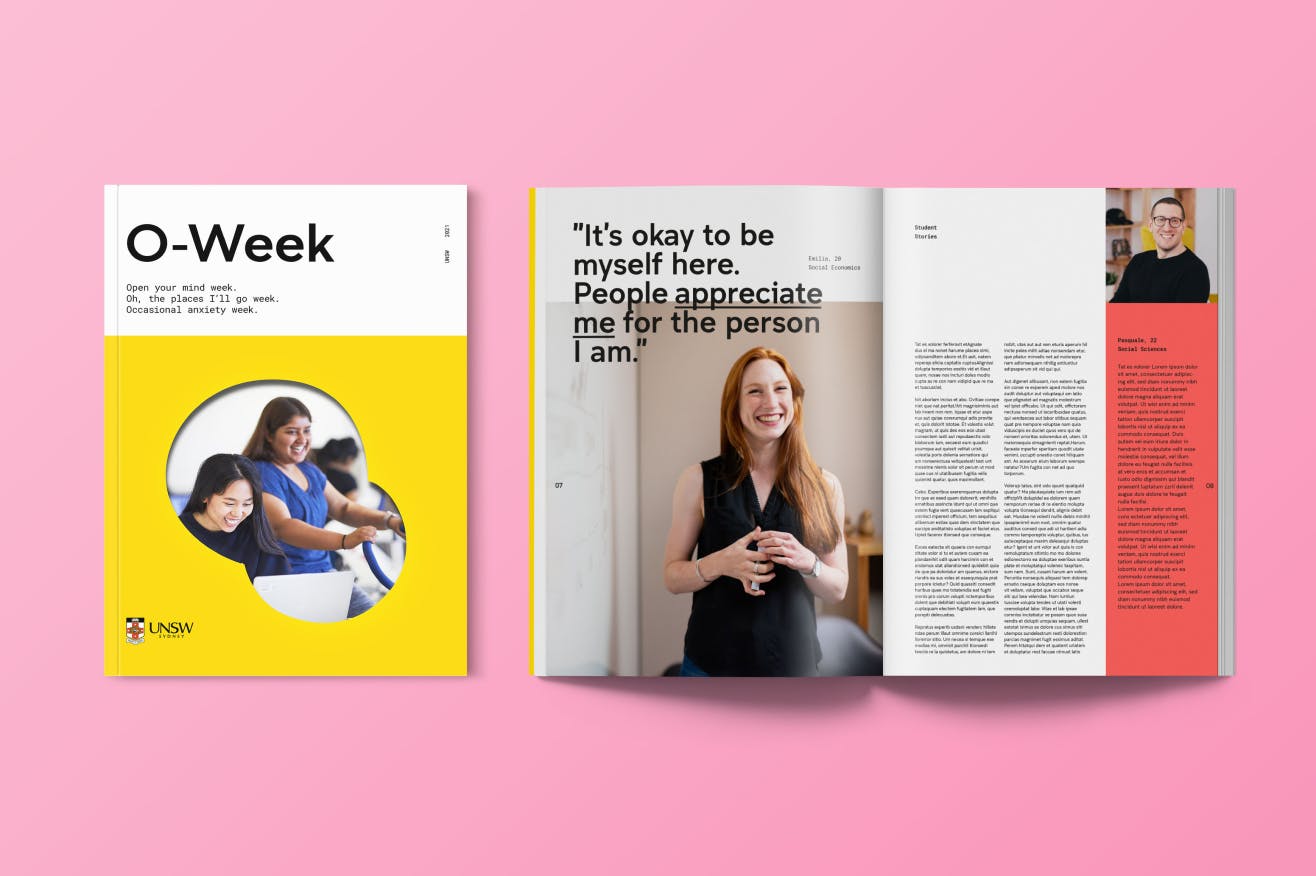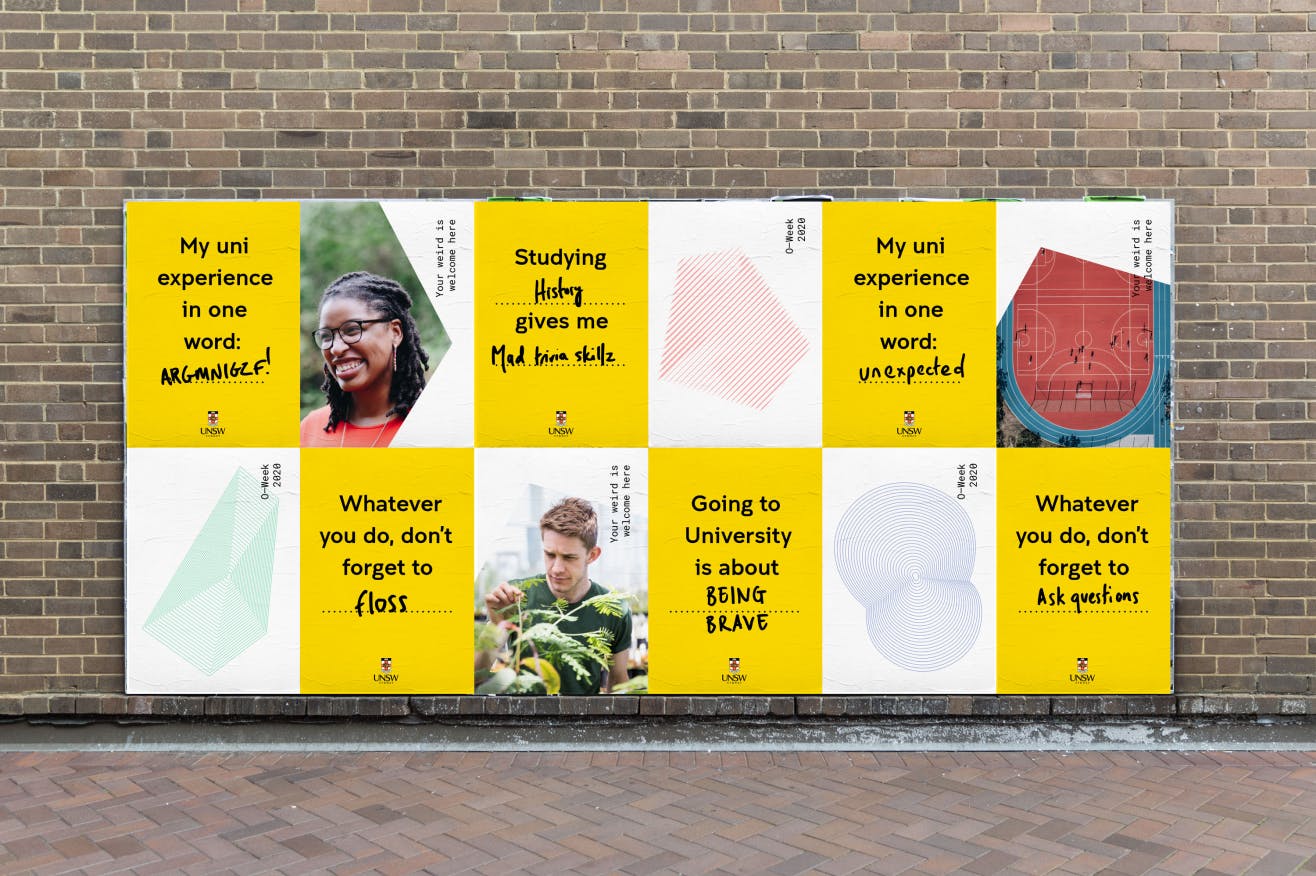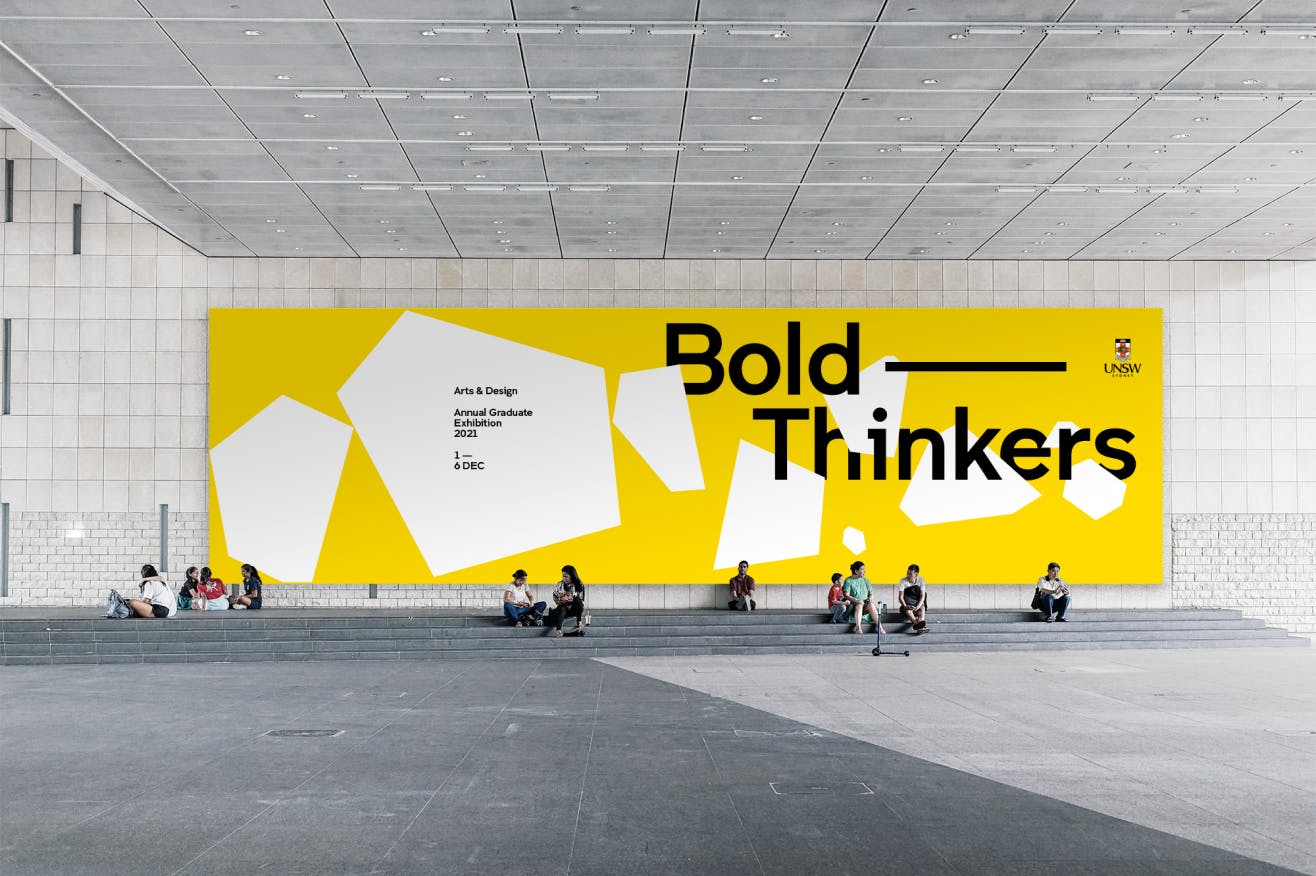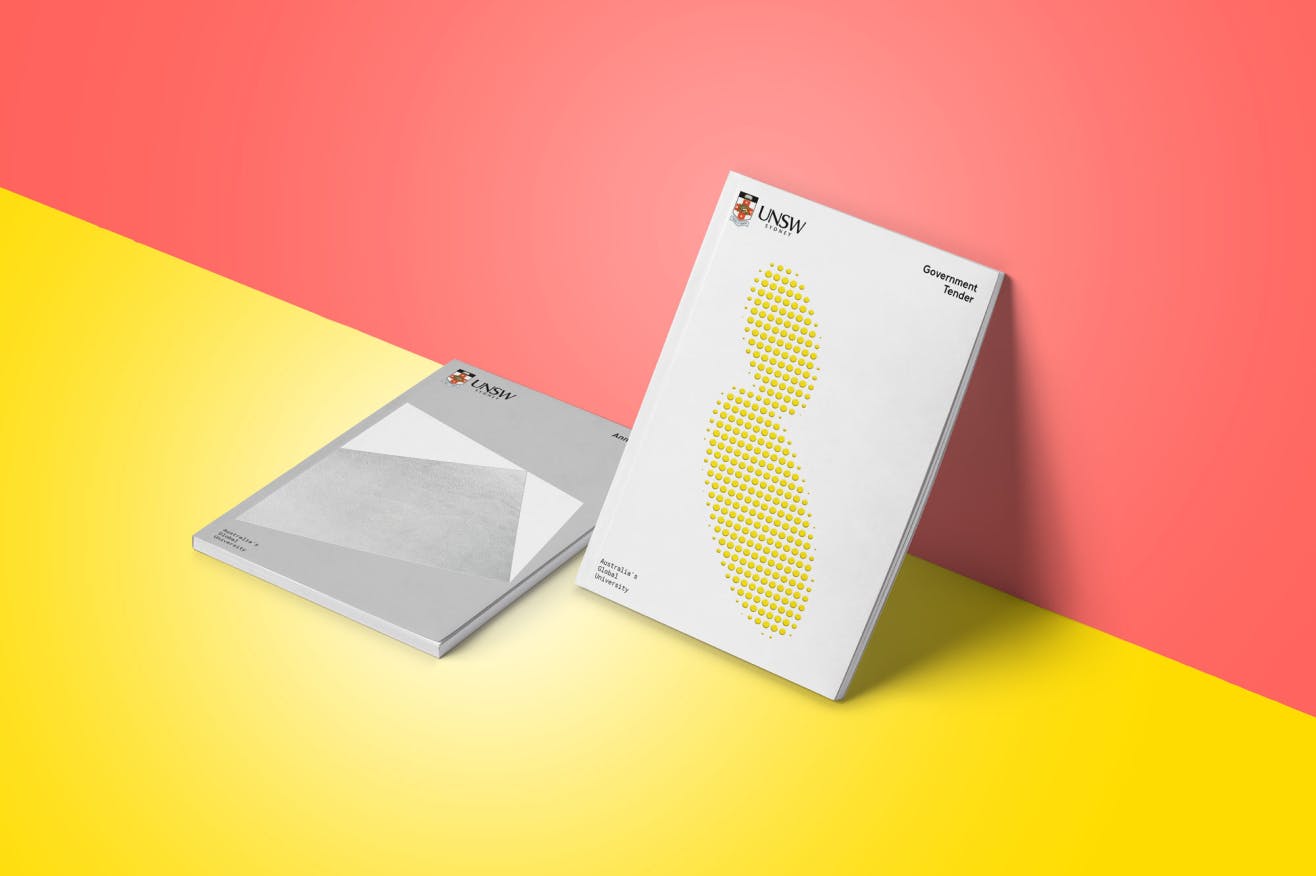 We built a positioning based upon the organising principle of Collective Difference. This idea celebrates everything that makes UNSW and its people unique. Taking its lead from the unique perspectives of each person on campus, the identity builds on the geometric forms of the University's architecture. It flexes from highly expressive to nuanced and understated, depending which environment it's in.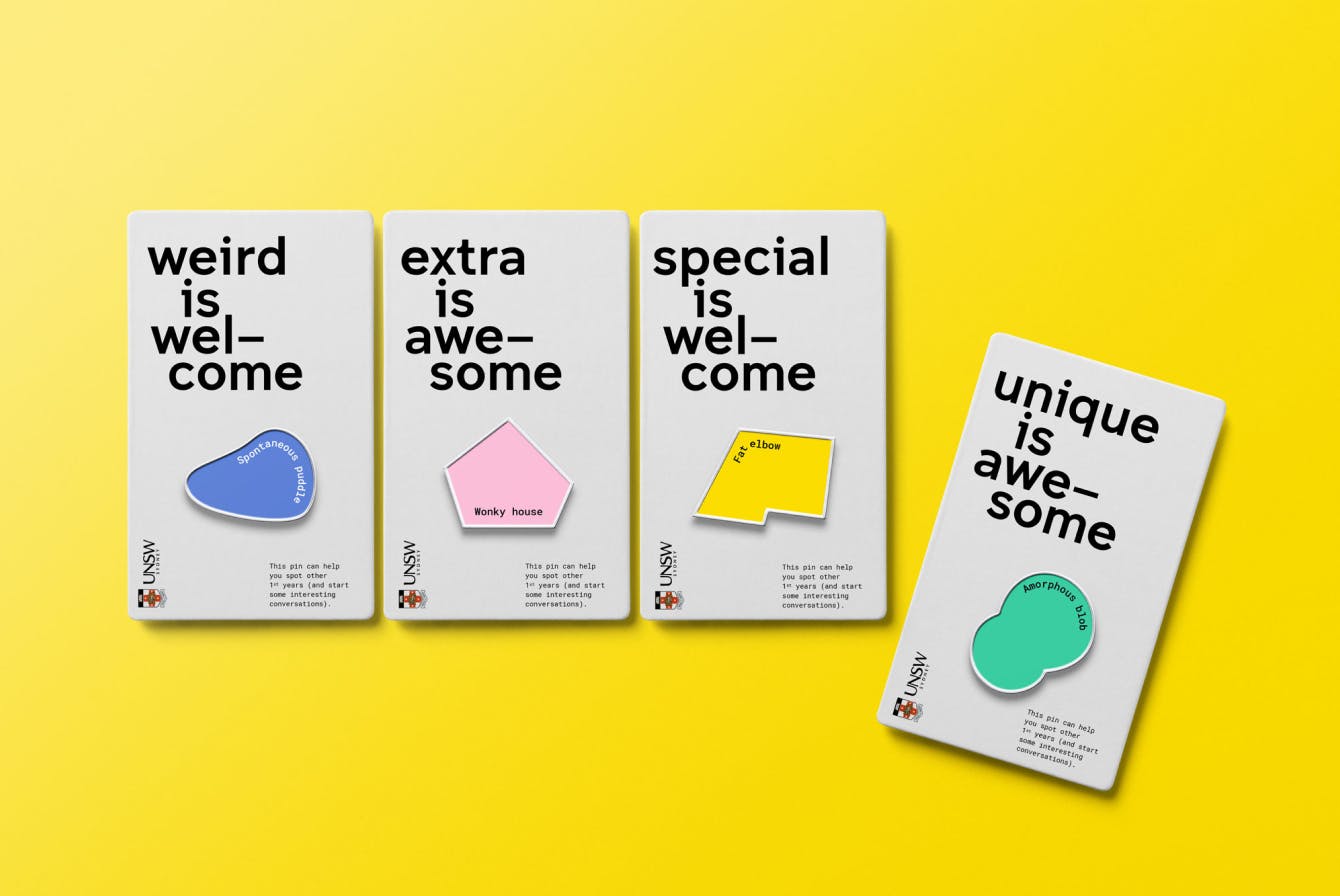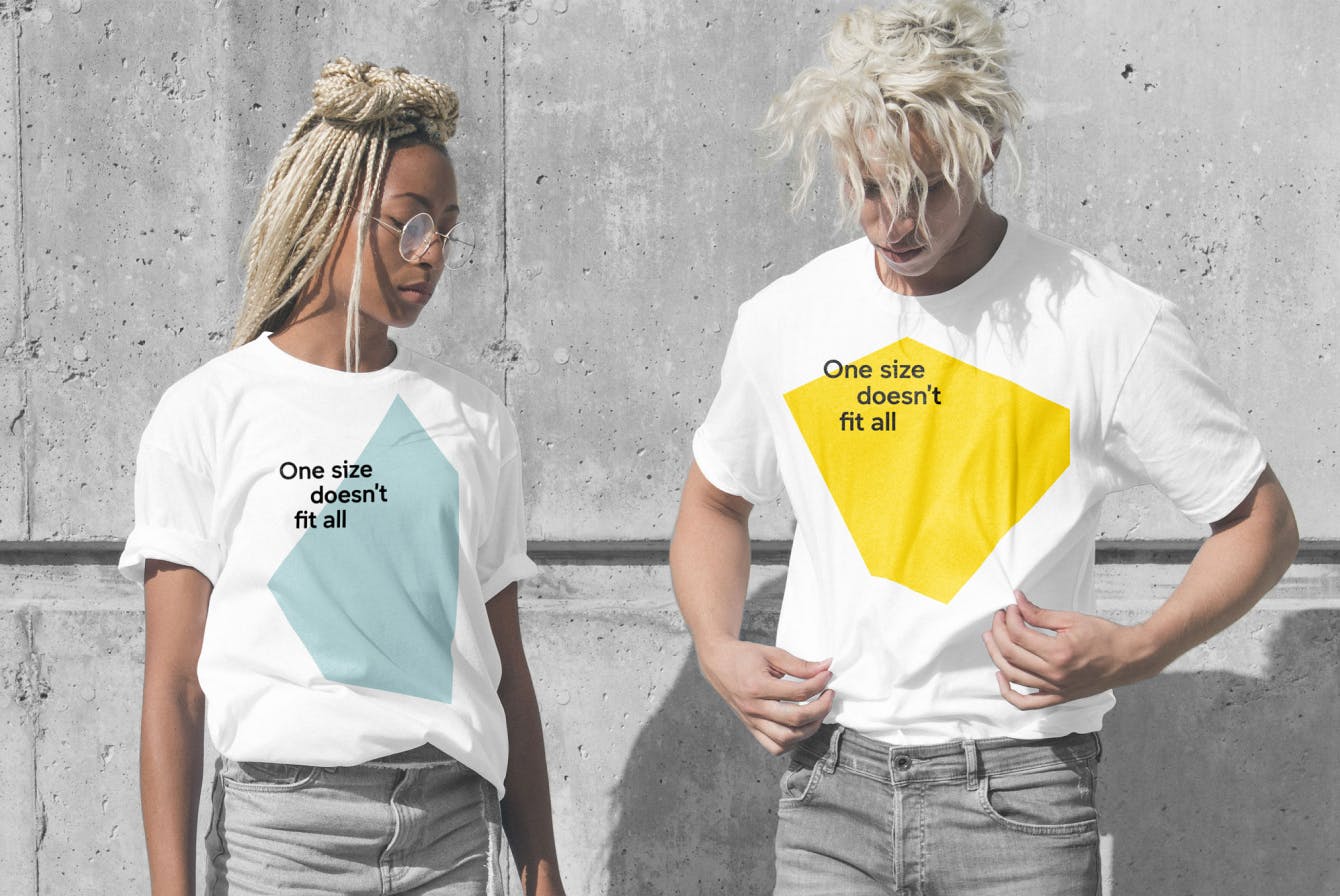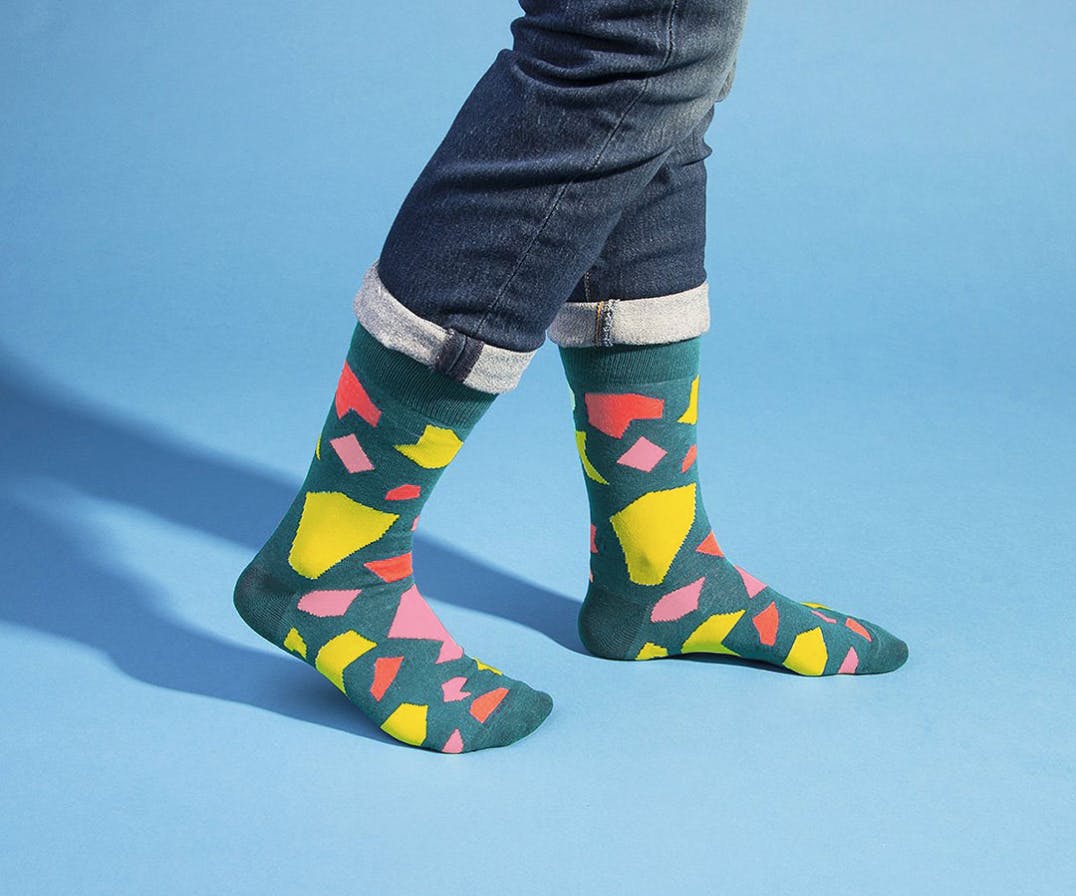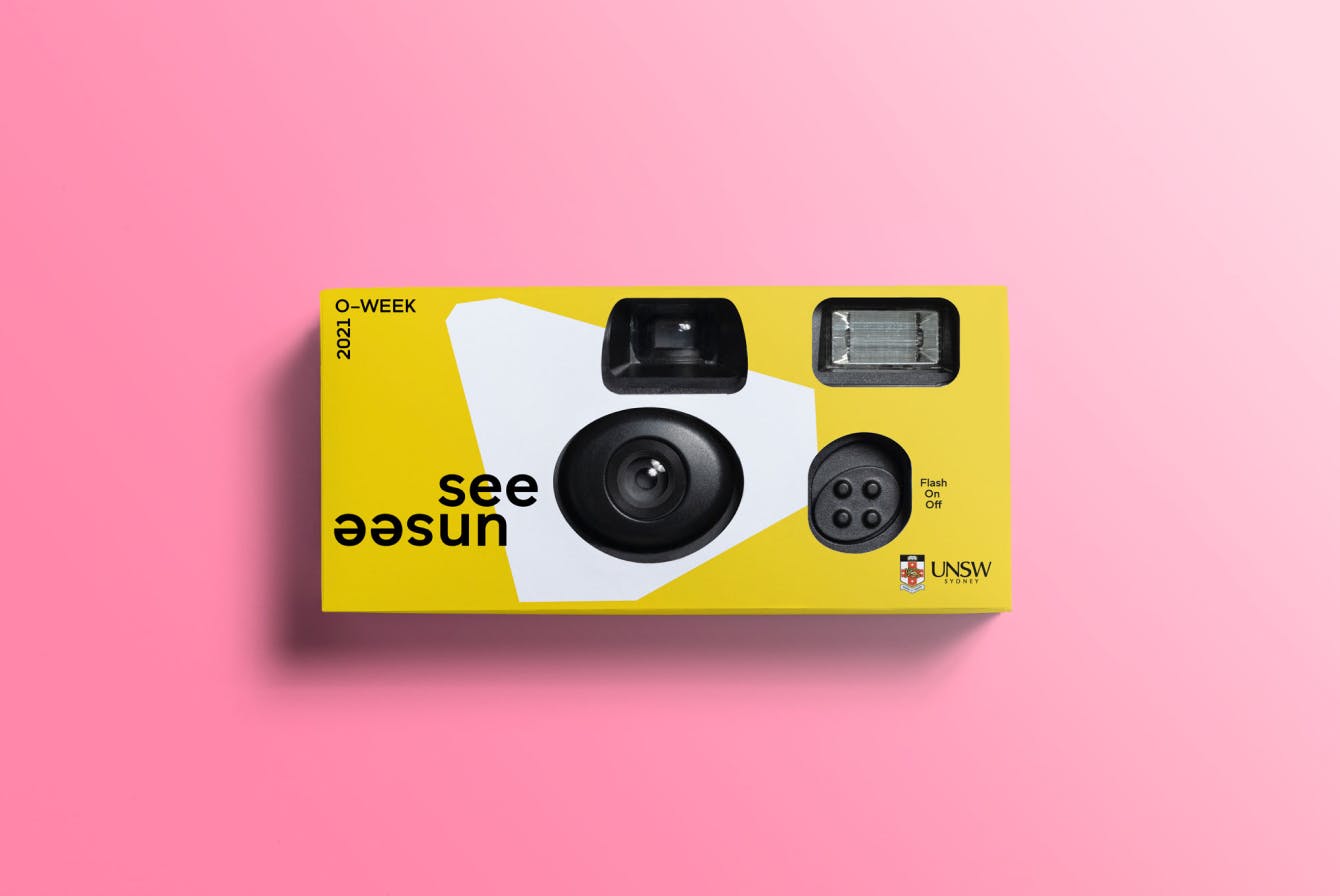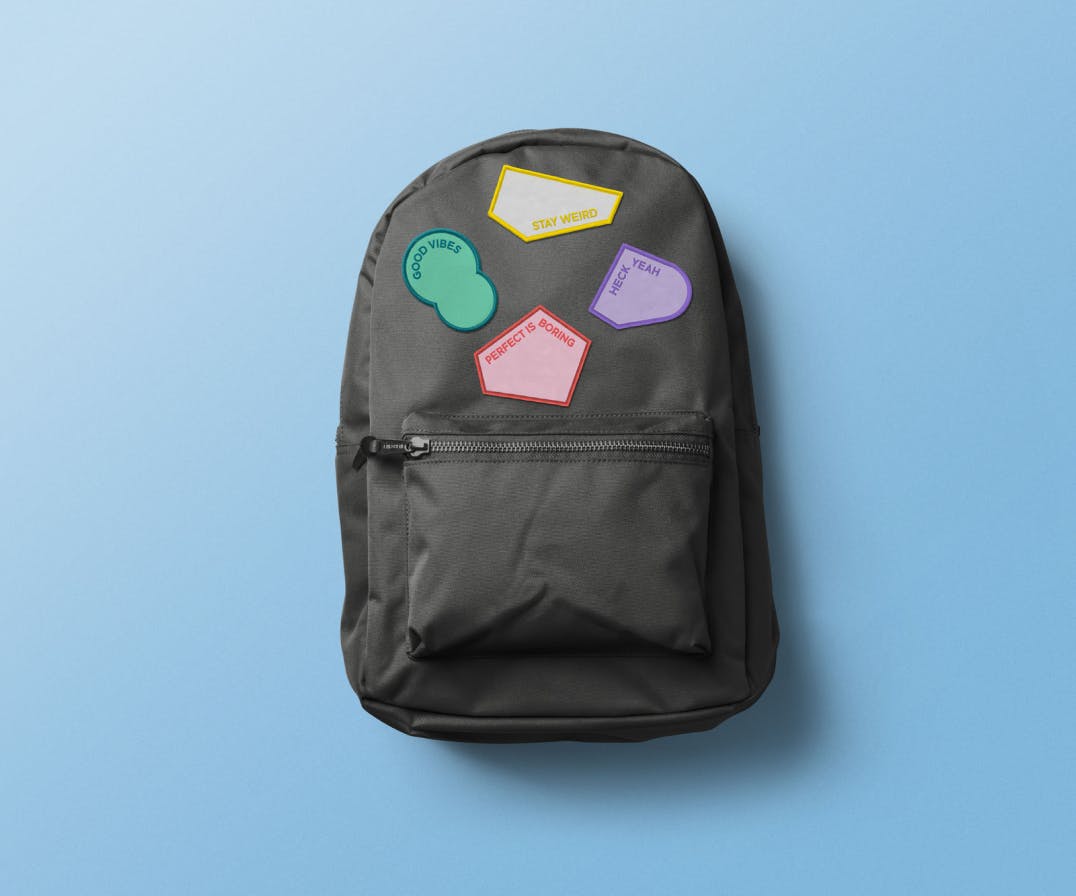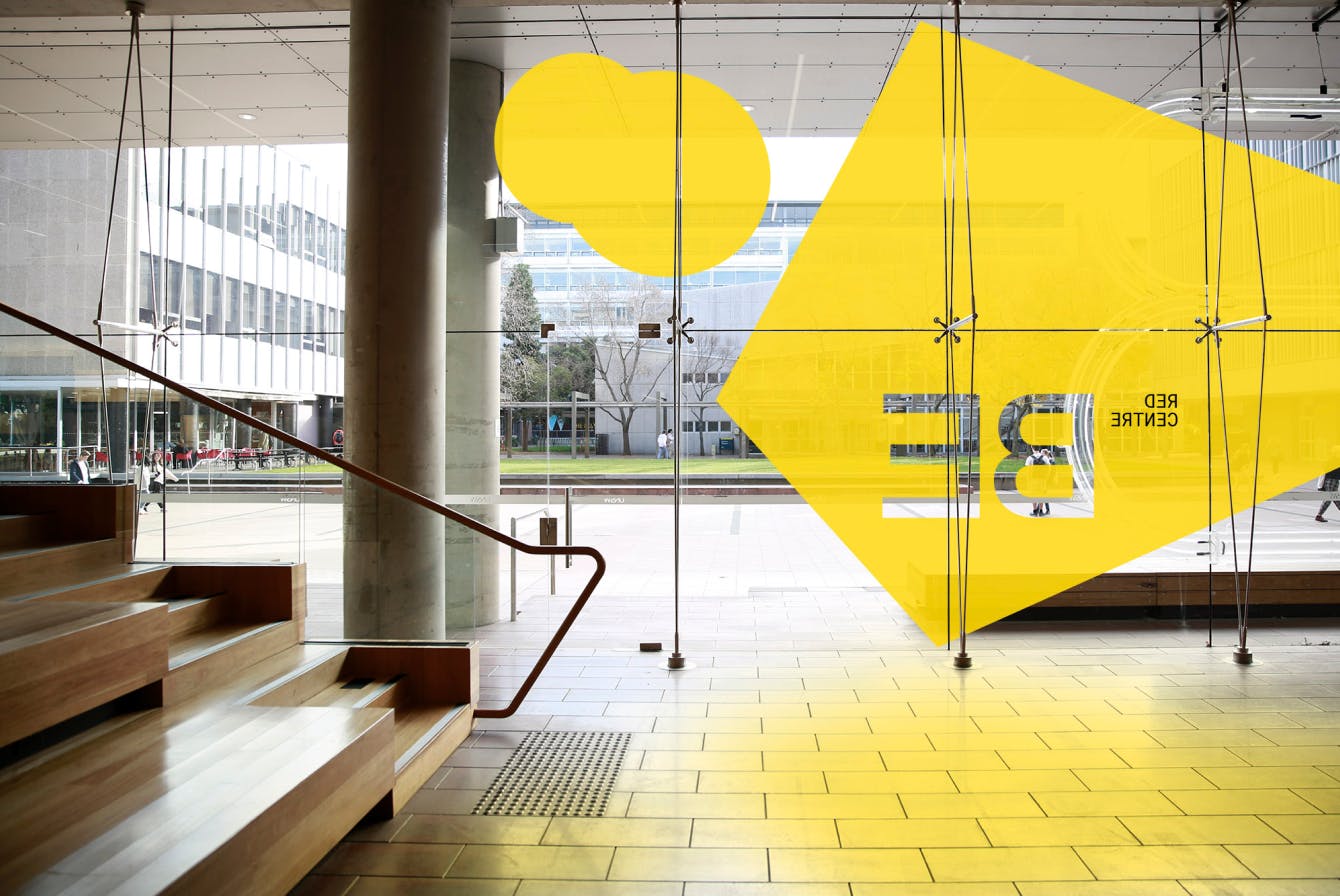 Working at UNSW
With a clear strategy and brand identity, and strong connections with many of the teams and people within the University, our next step was to position the University as a place to work. From our conversations with academics and professional staff alike, one factor stood out as the reason people choose UNSW as an employer – that the work here truly has an impact. 'Make it Matter' became the driving force behind all recruitment, retention and internal communications. We flexed the brand identity to create a strong visual and verbal employer brand.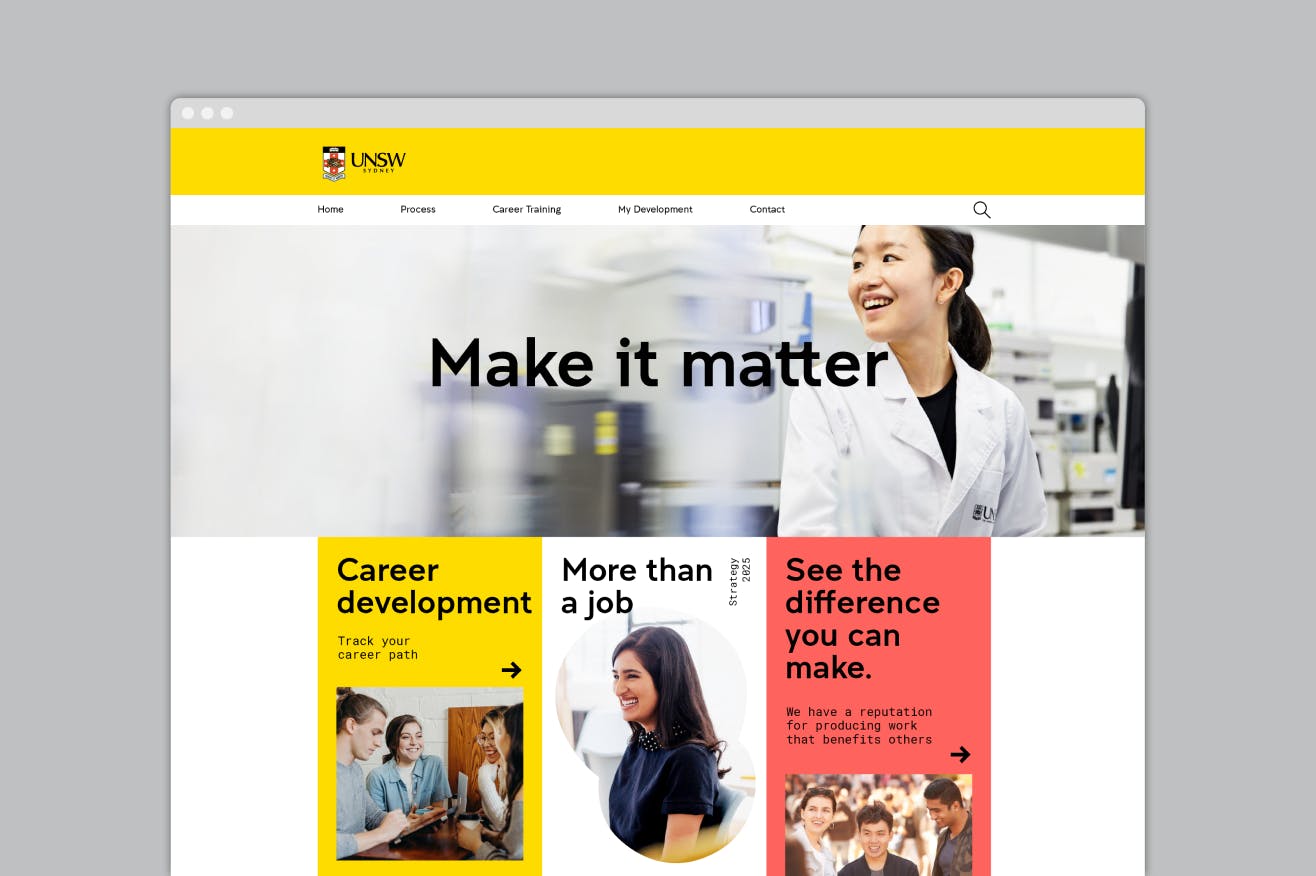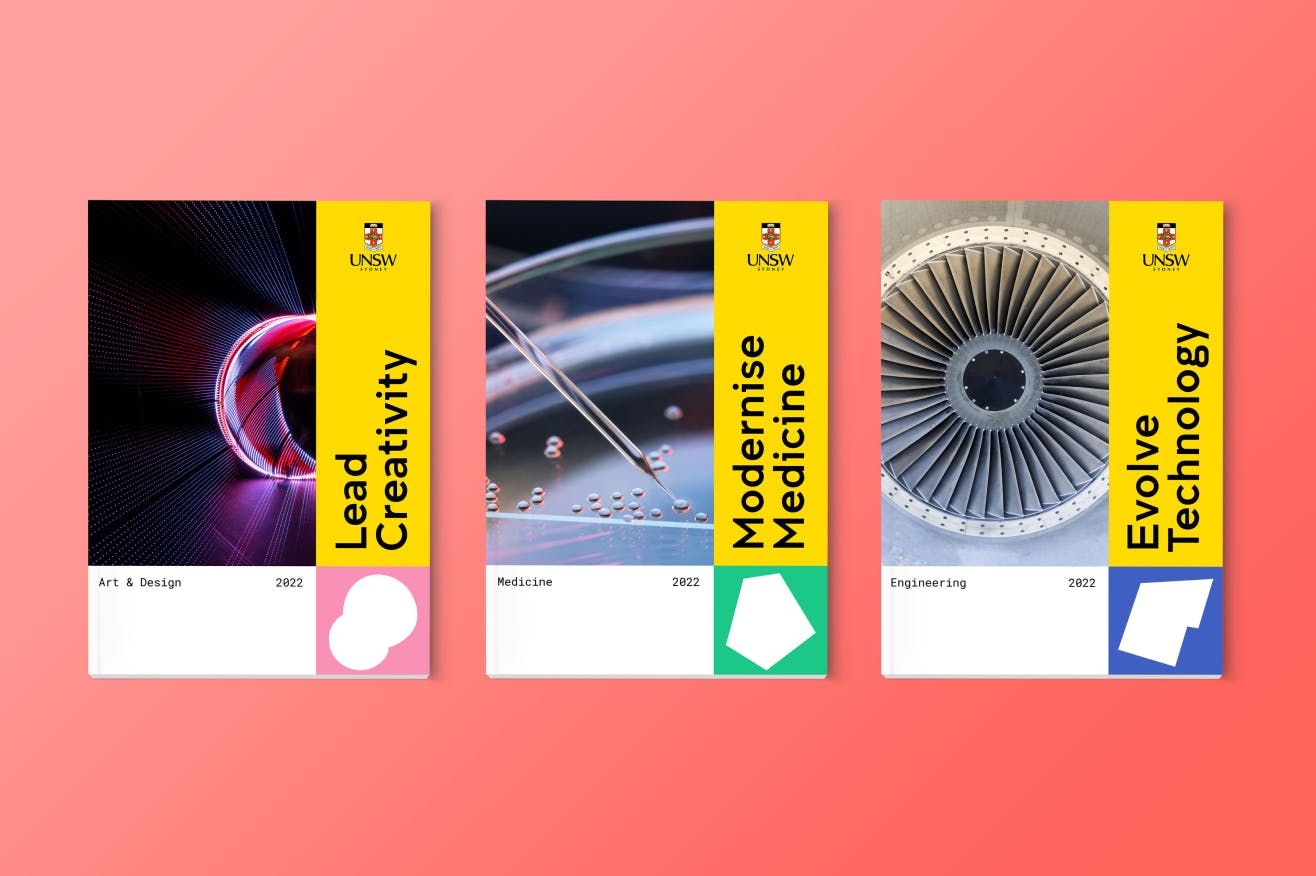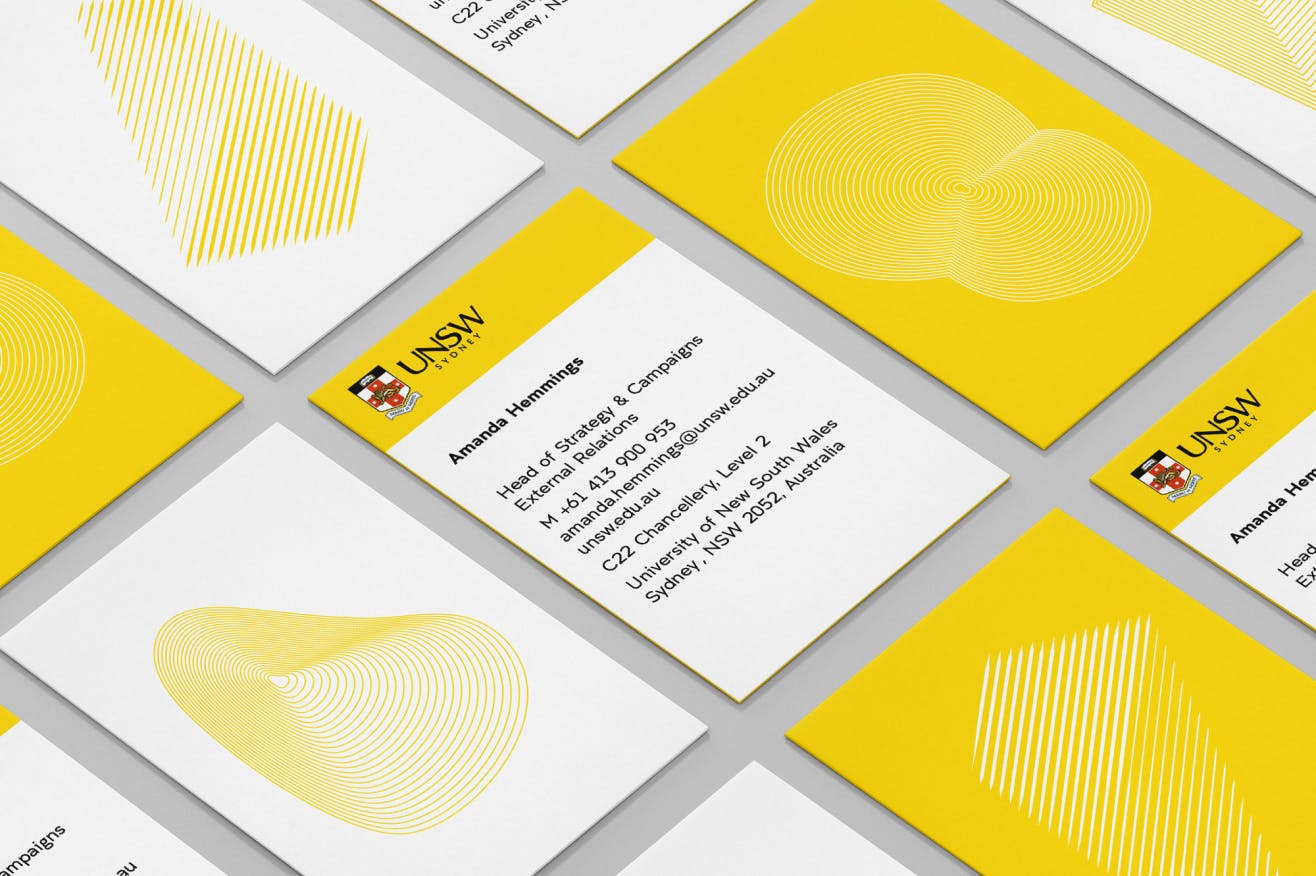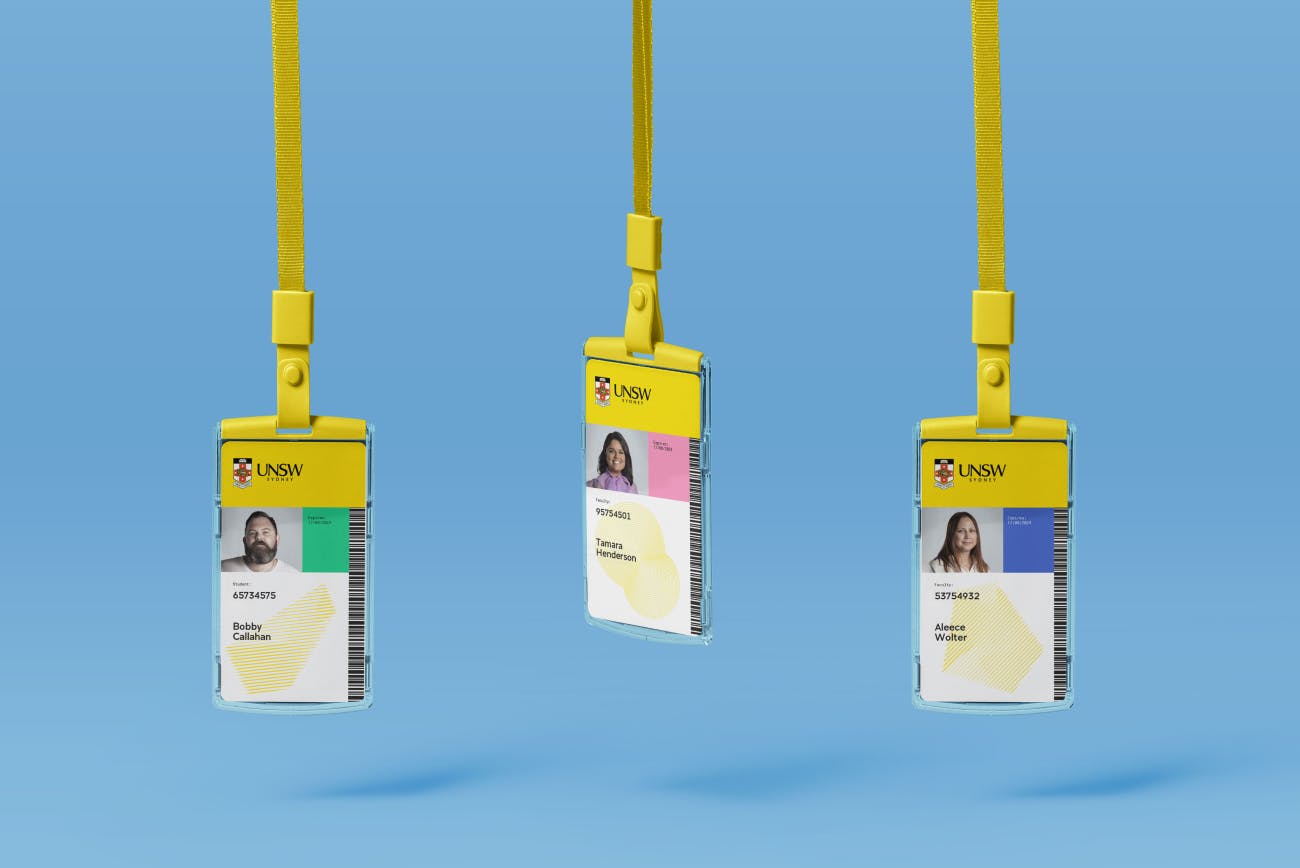 Ongoing consultation
We're continuing to work with UNSW in different ways – from helping re-position individual faculties, to launching new initiatives and divisions. Our collaborative approach and strategic tools, applied to projects of all shapes and sizes, is helping the University successfully navigate its changing world