It's 2022. Everyone deserves access to justice, but the legal system isn't set up for beginners.
How do you help a law firm extend access to justice to more people across Australia?
Maurice Blackburn is Australia's leading plaintiff law firm. They've played a role in some of the nation's most important legal decisions, from the 40 hour working week to equal pay for women.
Maurice Blackburn has always believed the law should serve everyone, not just those who can afford it. Their refreshed brand and employer brand needed to express this by conveying the approachable, inclusive spirit of Maurice Blackburn, and highlighting what makes them stand out.
Services
Brand strategy and identity design
Experience you can count on
Maurice Blackburn knows that it's impossible to guarantee success in a legal matter. However, they can guarantee they'll deliver expertise and care every step of the way. Drawing on this idea, the brand focuses on positioning Maurice Blackburn as supportive experts who see you for more than just your legal matter.
Countless stories
Maurice Blackburn's clients are an incredibly diverse group of people. Their stories inspire everyone at the firm, and formed the basis for the refreshed identity.
The red square logo, which has been an enduring element of the brand, was expanded into multiple layers to speak to the countless people that Maurice Blackburn supports. The layers act as backdrops and hold photography and messaging, putting clients at the centre of Maurice Blackburn's world.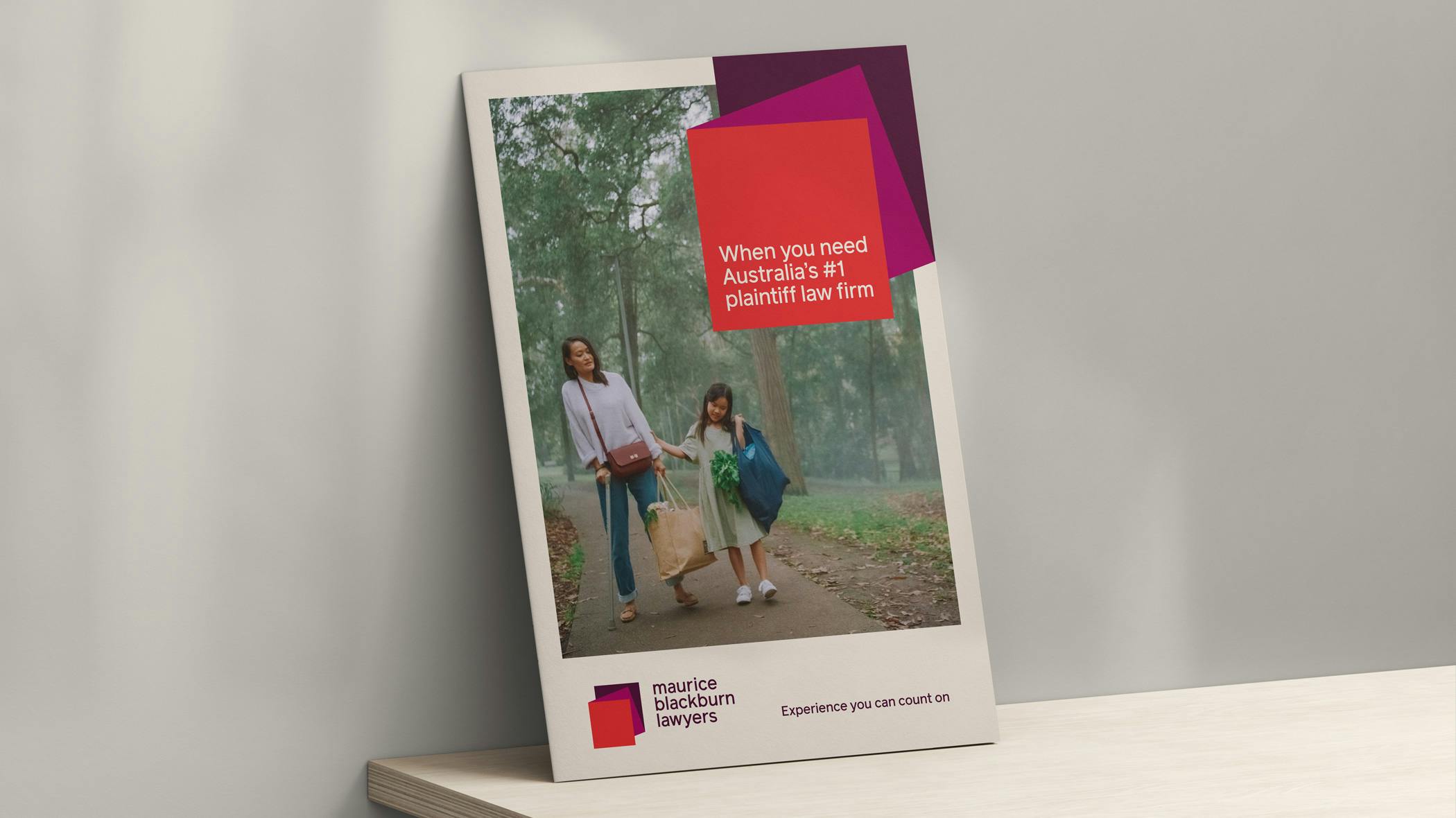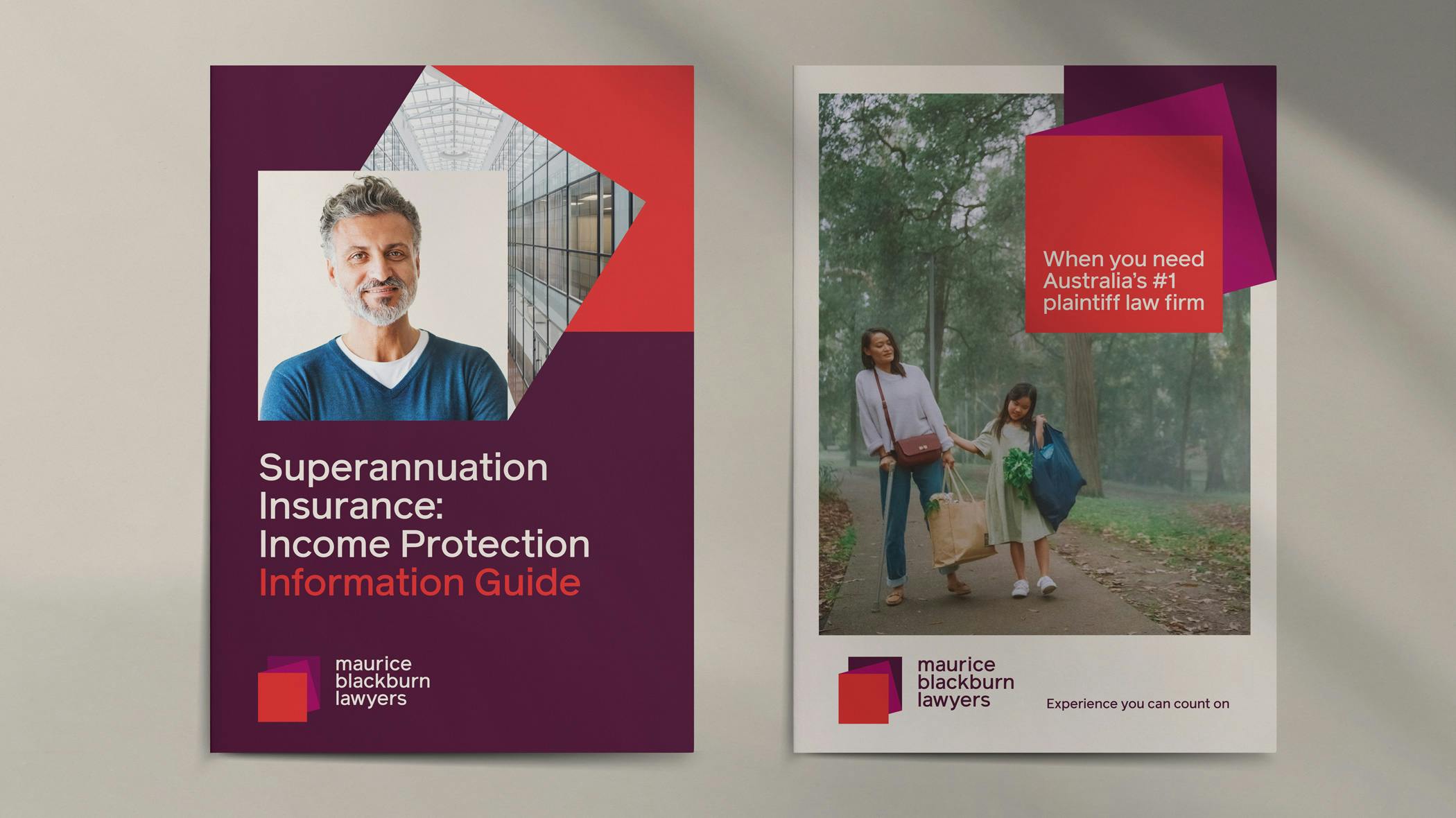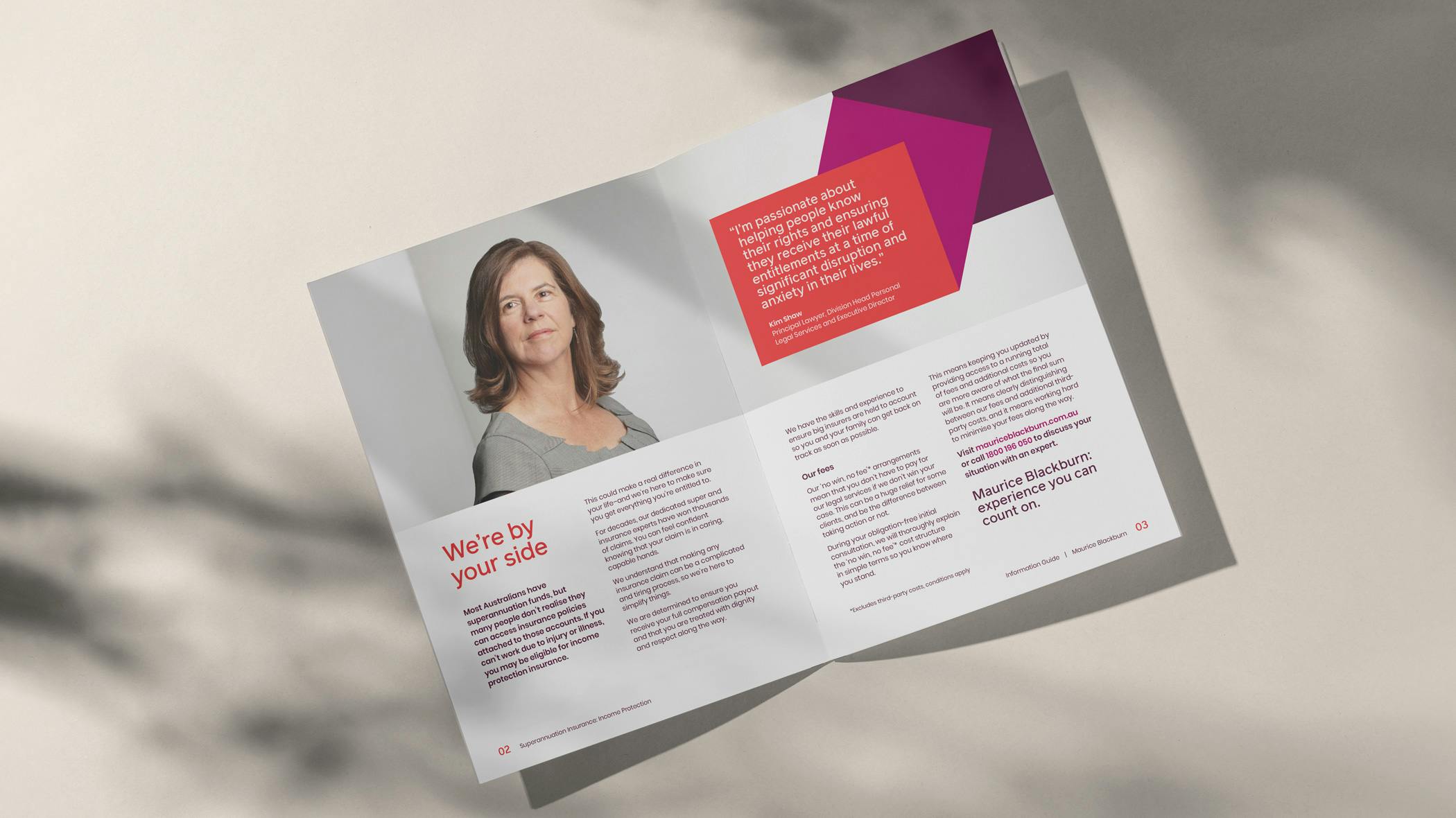 Website created by Deloitte
We had a terrific partnership with Re, developing the research approach to understand our clients, developing the strategy which was validated with clients, and then delivering what is a truly wonderful strategic brand identity.
Caroline Ruddick, General Manager Marketing, Maurice Blackburn
Starting from the inside
To create change outside your doors, you need to look at what's happening inside them.
We spent months talking to Maurice Blackburn team members from across the business and discovered what people want out of work, what they value most, and what they expect of themselves and each other. This led to the creation of Maurice Blackburn's new People Commitment – Fearlessly Forward.
Fearlessly Forward is underpinned by five values and five guiding behaviours. It outlines policies and initiatives that enable Maurice Blackburn's people to be the empathetic experts their clients and colleagues need. Ultimately Fearlessly Forward supports the firm to drive culture, business, brand and industry transformation.

Building the employer brand
Fearlessly Forward is an extension of the external brand, and comes to life in employee engagement, retention and recruitment. Just as clients are at the centre of the customer-facing brand, here Maurice Blackburn's people lead, and convey all the benefits of Maurice Blackburn as a place to work and thrive.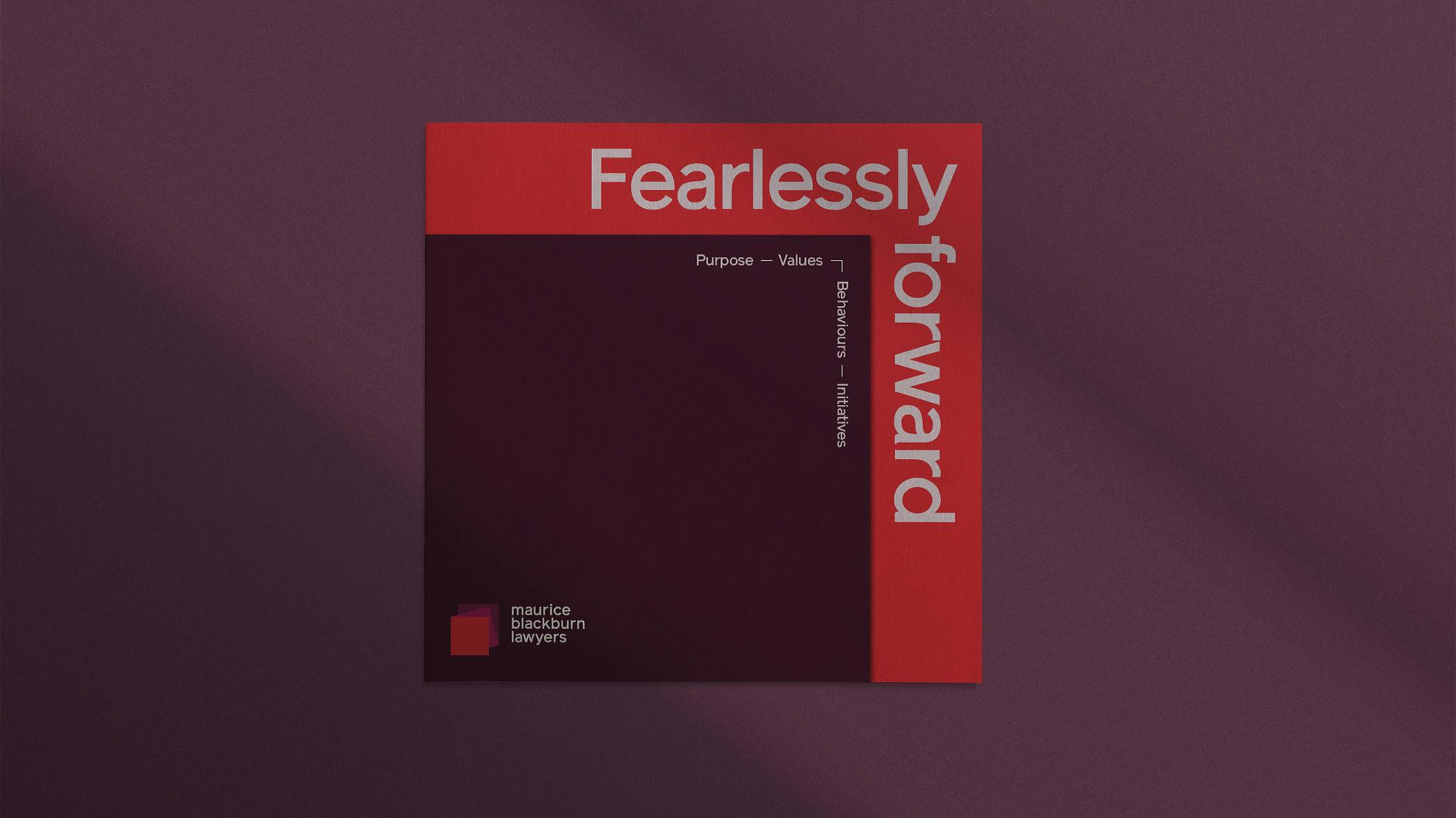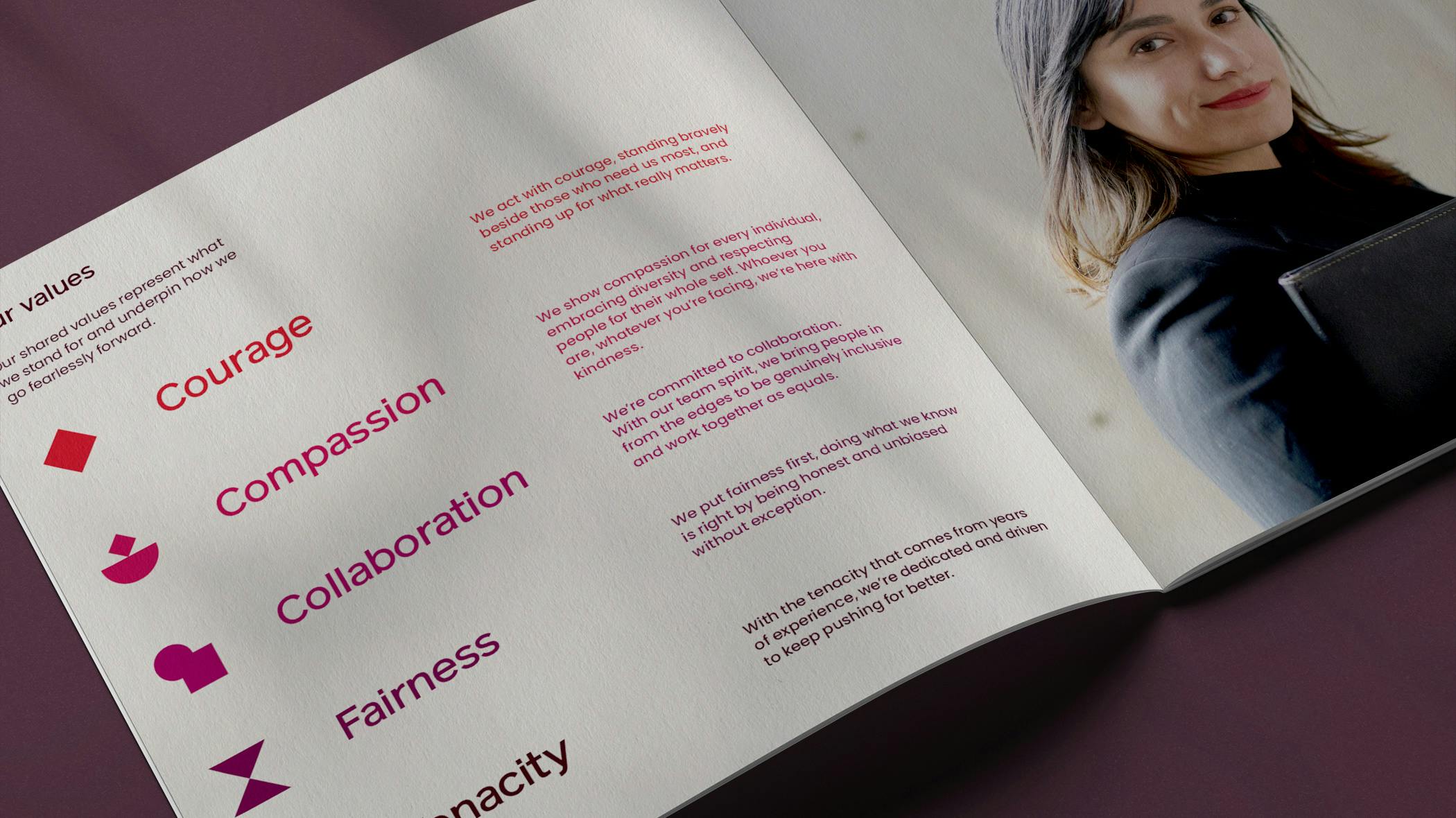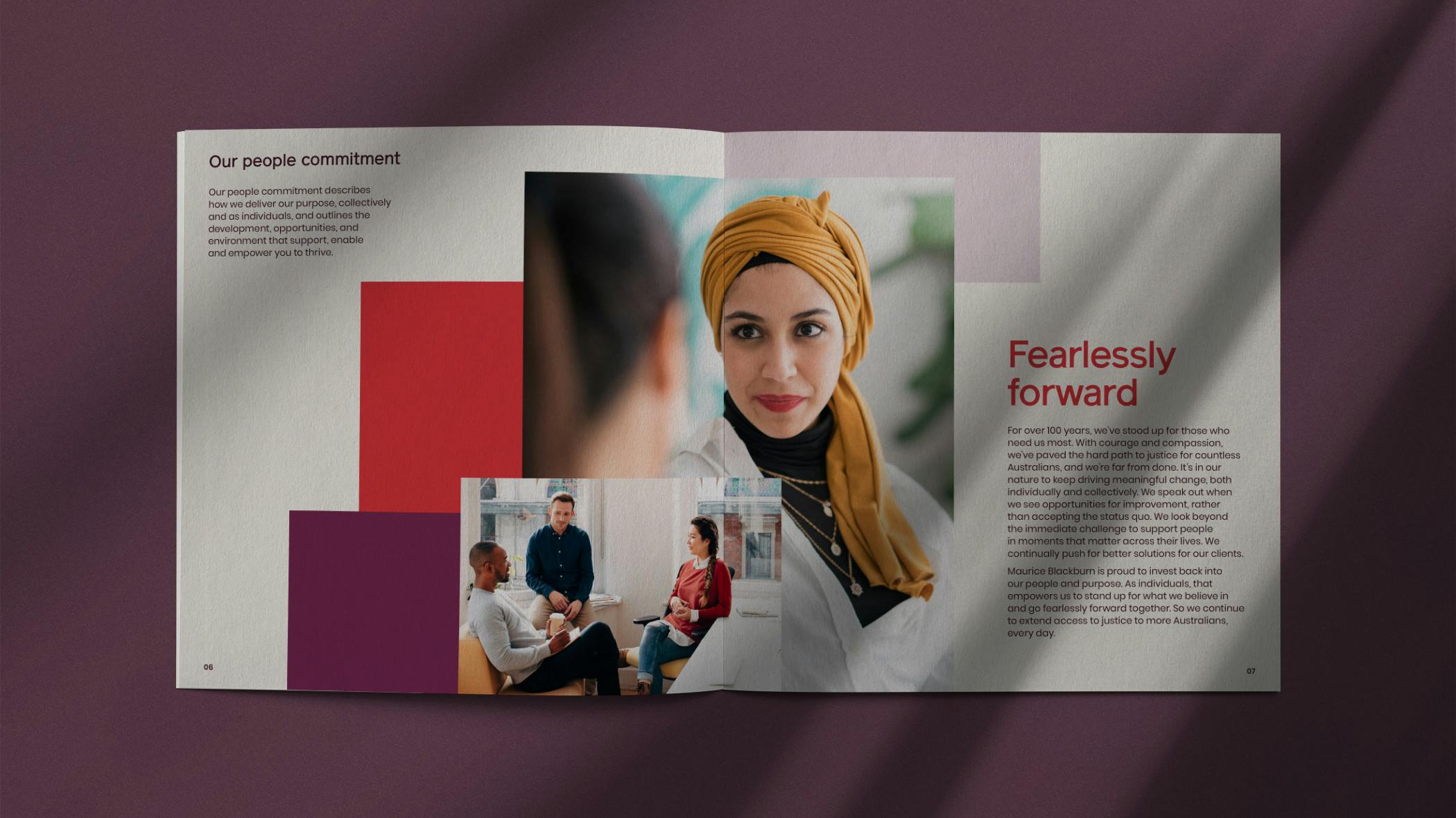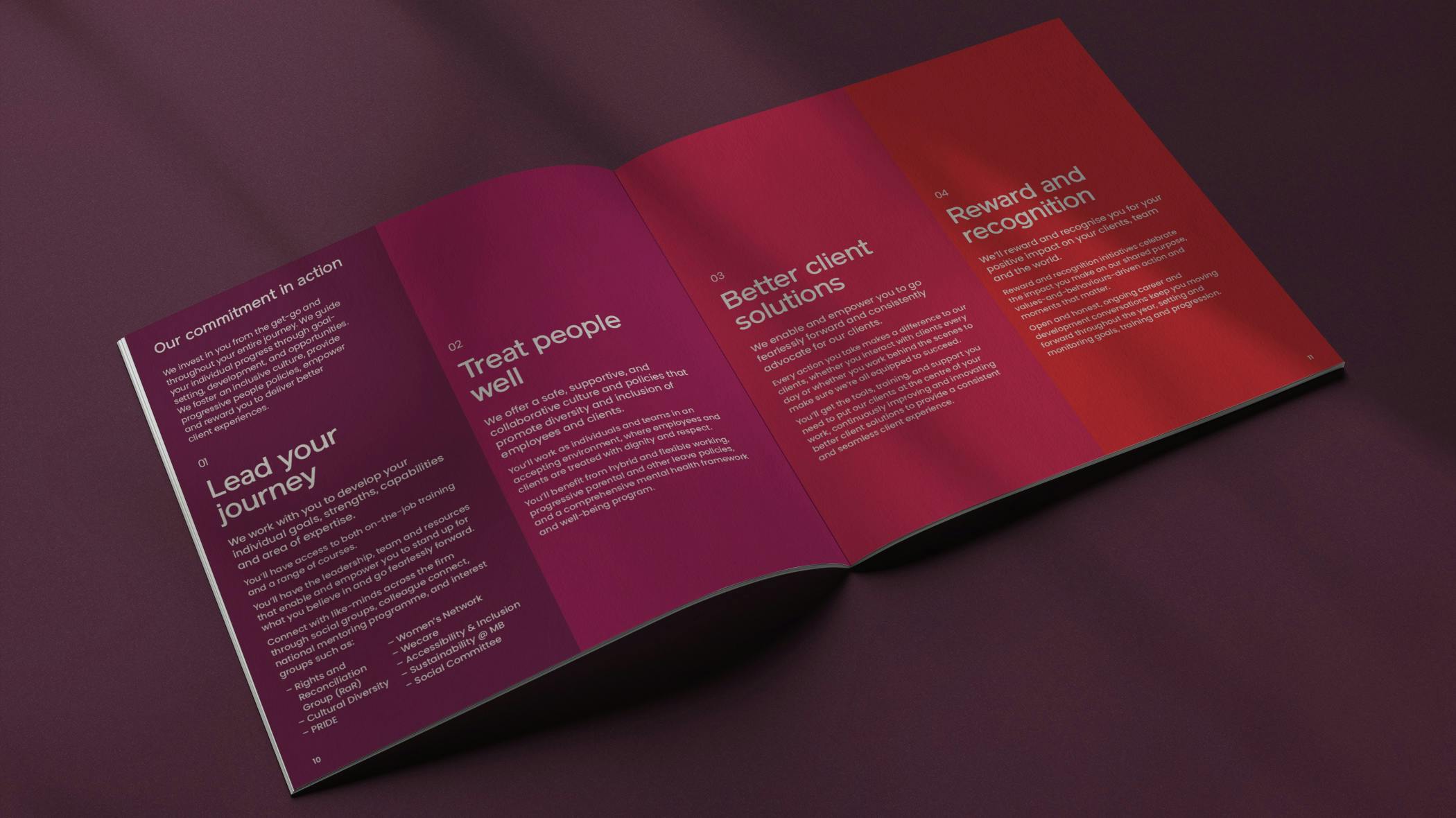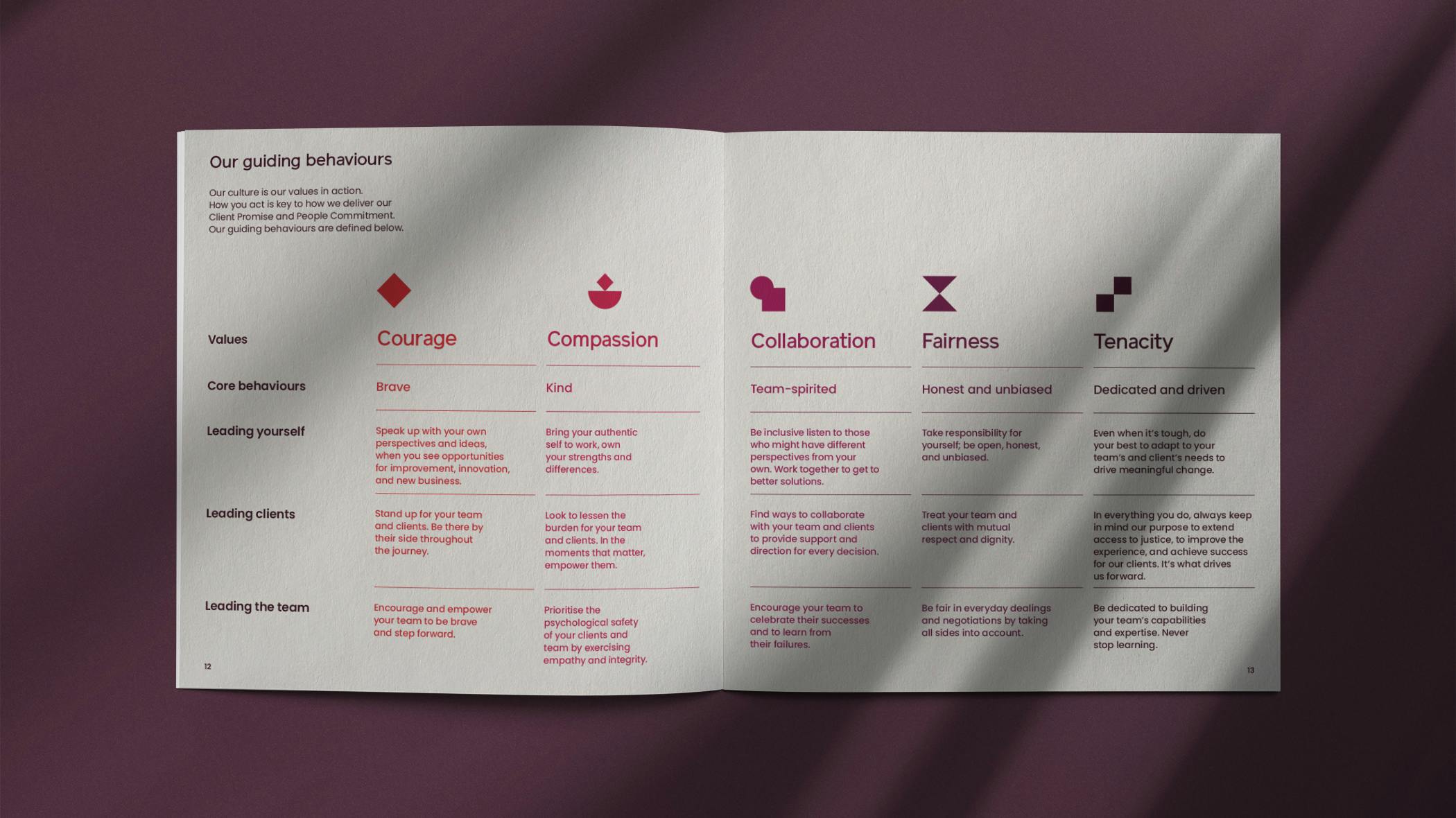 Looking ahead
The world has changed over the last couple of years, and Maurice Blackburn needs to be relevant for the next ten years. And beyond. Armed with a new consumer-facing and employer brand, they're now equipped to work together better to extend access to justice to more people across Australia.
The collaborative process with Re was excellent and enabled us to develop an internal brand that is an authentic reflection of our unique culture.
Simone Hartley-Keane, Chief People & Culture Officer, Maurice Blackburn