The Global Fund
Not-For-Profit
It's 2021. Covid-19 is public enemy number one, but HIV, TB and malaria still pose major threats globally.
How do you reframe the fight against 'forgotten' epidemics?
Services
Brand strategy and identity design
Bringing resolute spirit and dynamic energy to a quiet giant
The Global Fund invests US$4 billion a year to defeat HIV, TB and malaria and ensure a healthier, safer, equitable future for all. They unite the world to find solutions that have the most impact, and take them to scale worldwide. It's working. 44 million lives have been saved to date. 
Despite the Global Fund's remarkable impact, their brand did not stand up to the weight of the organization. Re and M&C Saatchi World Services partnered closely with the Global Fund to reinvigorate the brand, focusing on the lesser-known qualities that make it different to any other global health organization in the world.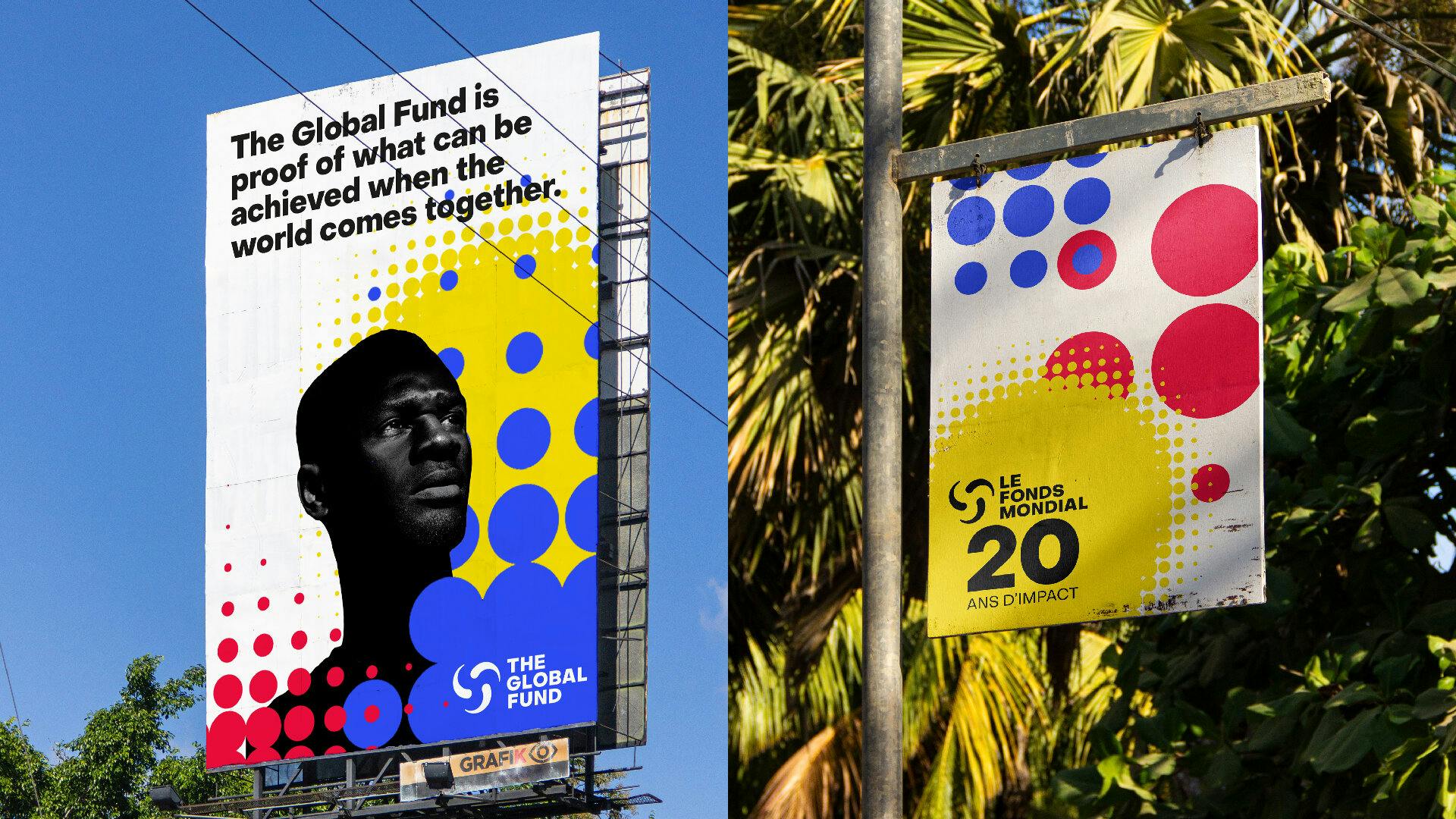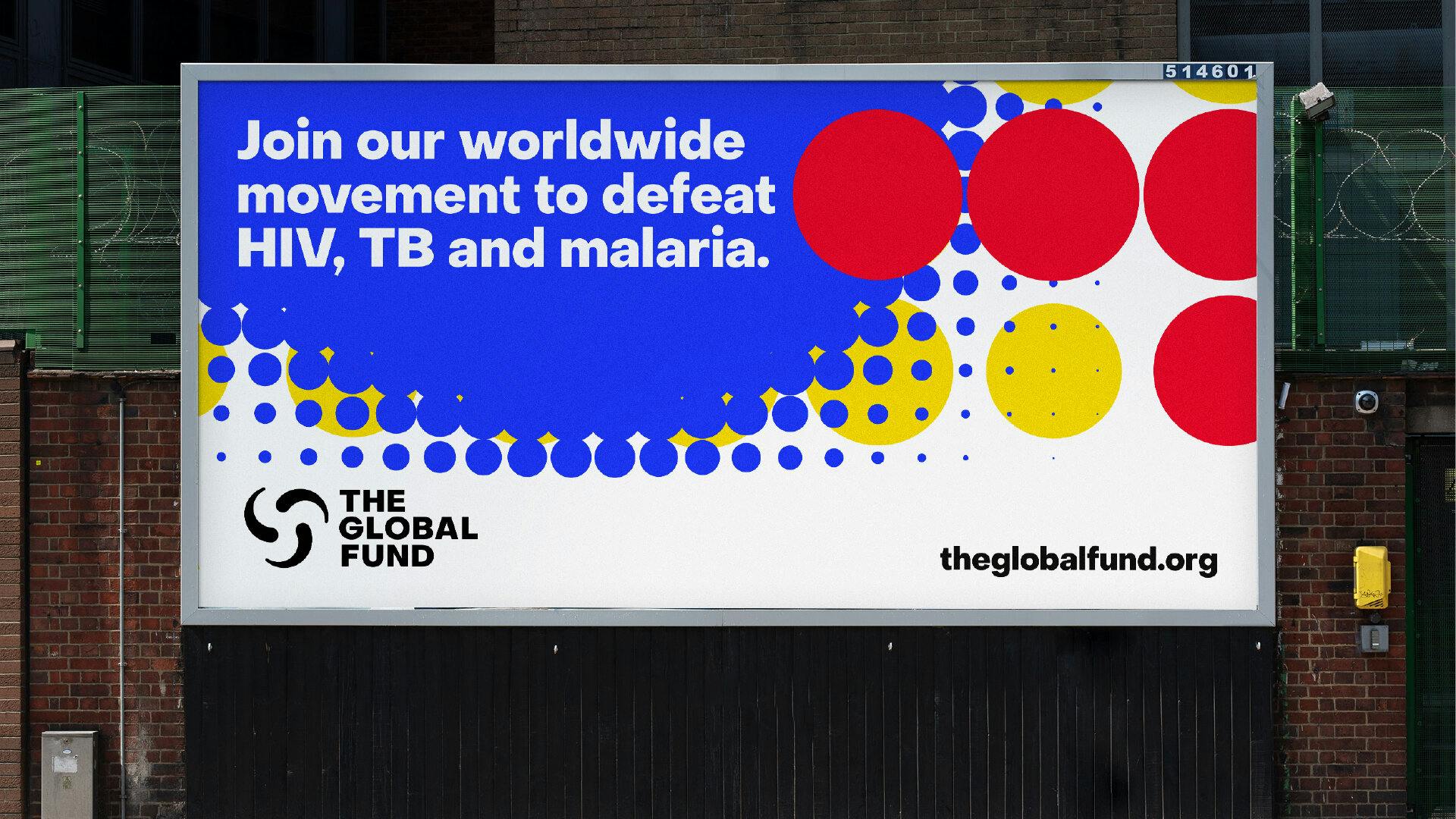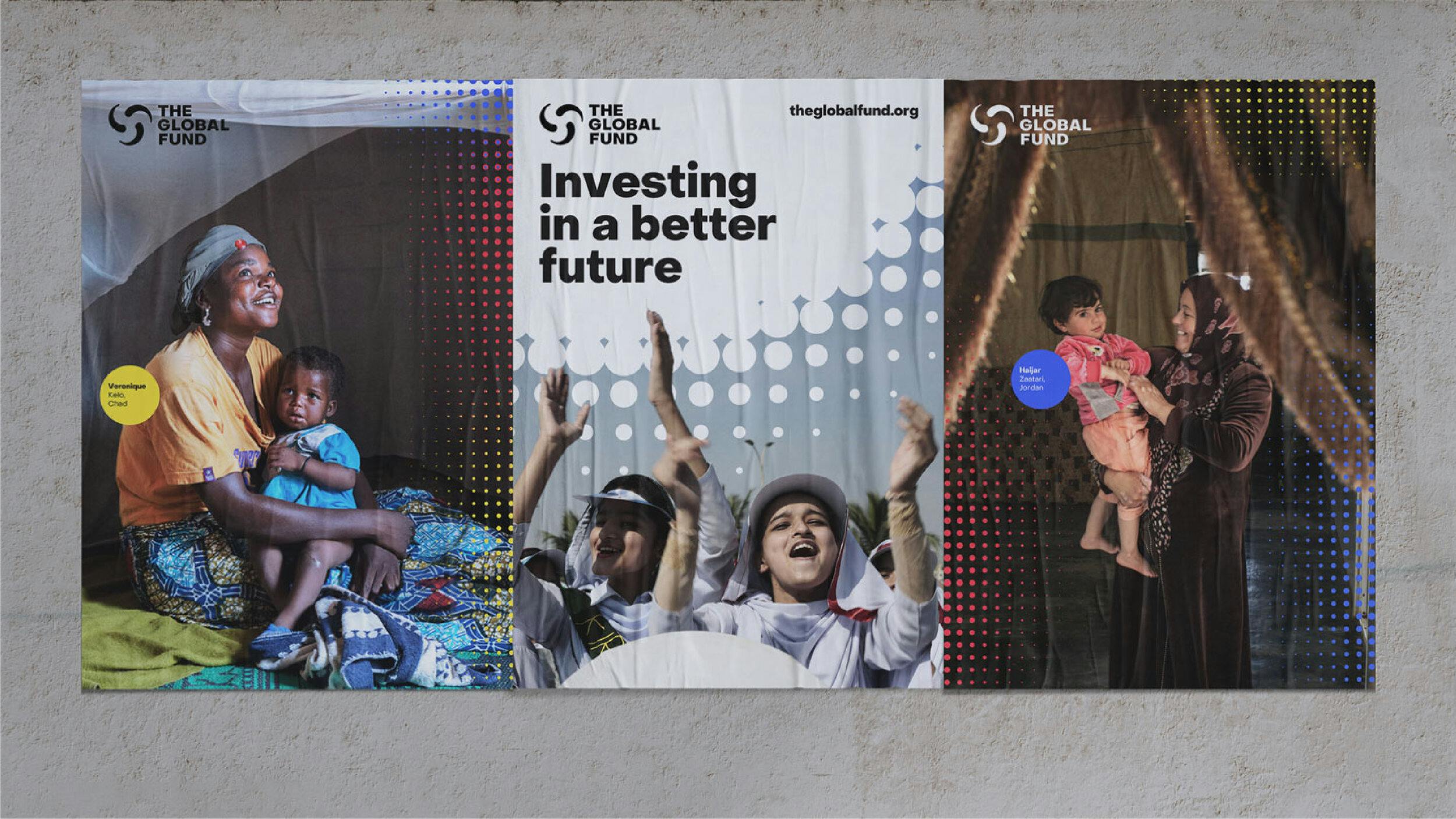 A powerful and persistent force
M&C Saatchi World Services worked with the Global Fund to help develop their core brand narrative and messaging, after conducting an in-depth research and insights phase. 
The brand at its core is about achieving impact at scale. Finding the root causes of problems and solving them. Giving communities an equal voice and an equal chance at good health. Uniting affected communities, civil society, health workers and the private sector to work together as a global movement. M&C Saatchi World Services also helped develop the brand's personality, dialing up its defiant and resolute spirit with high energy.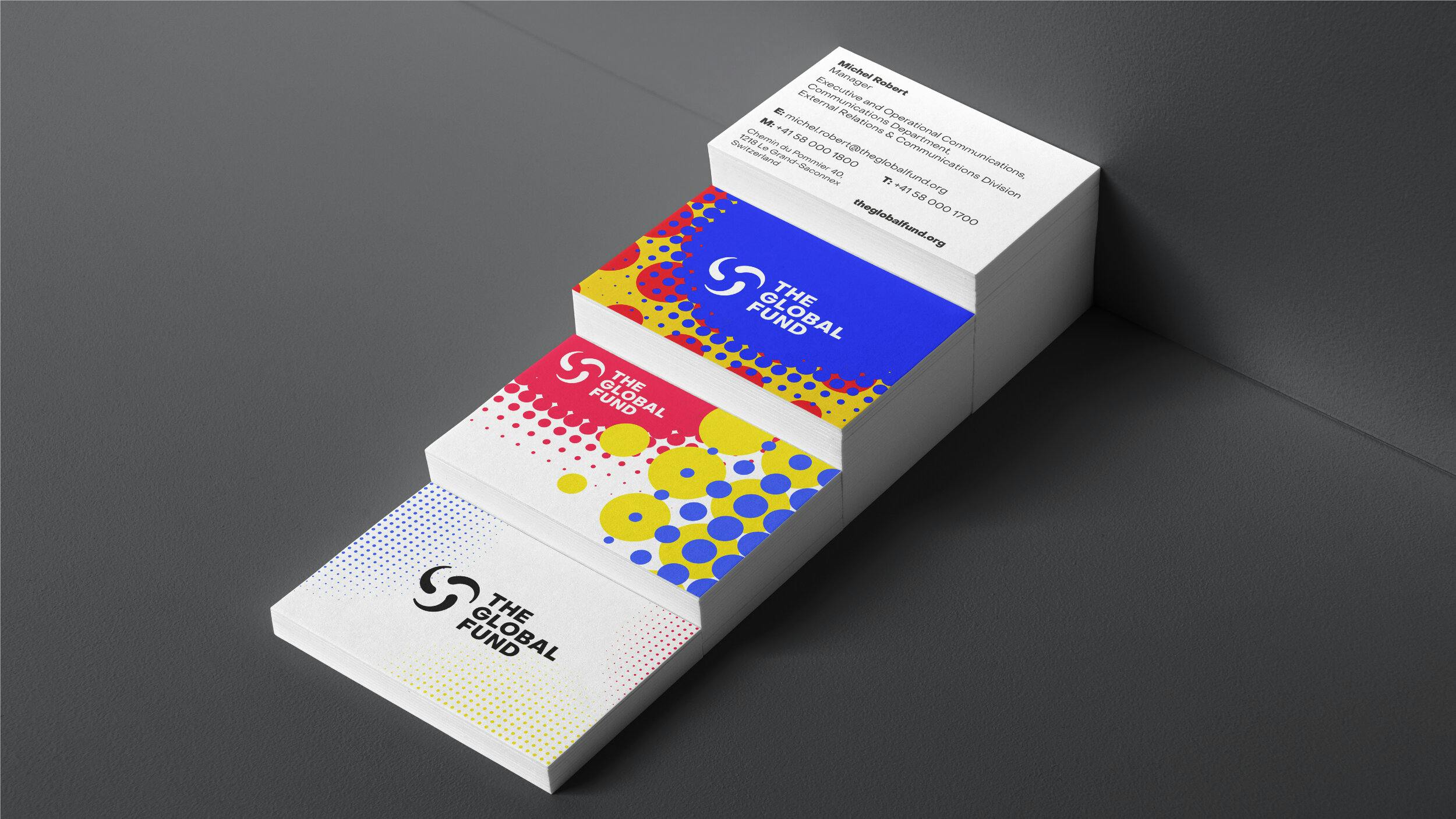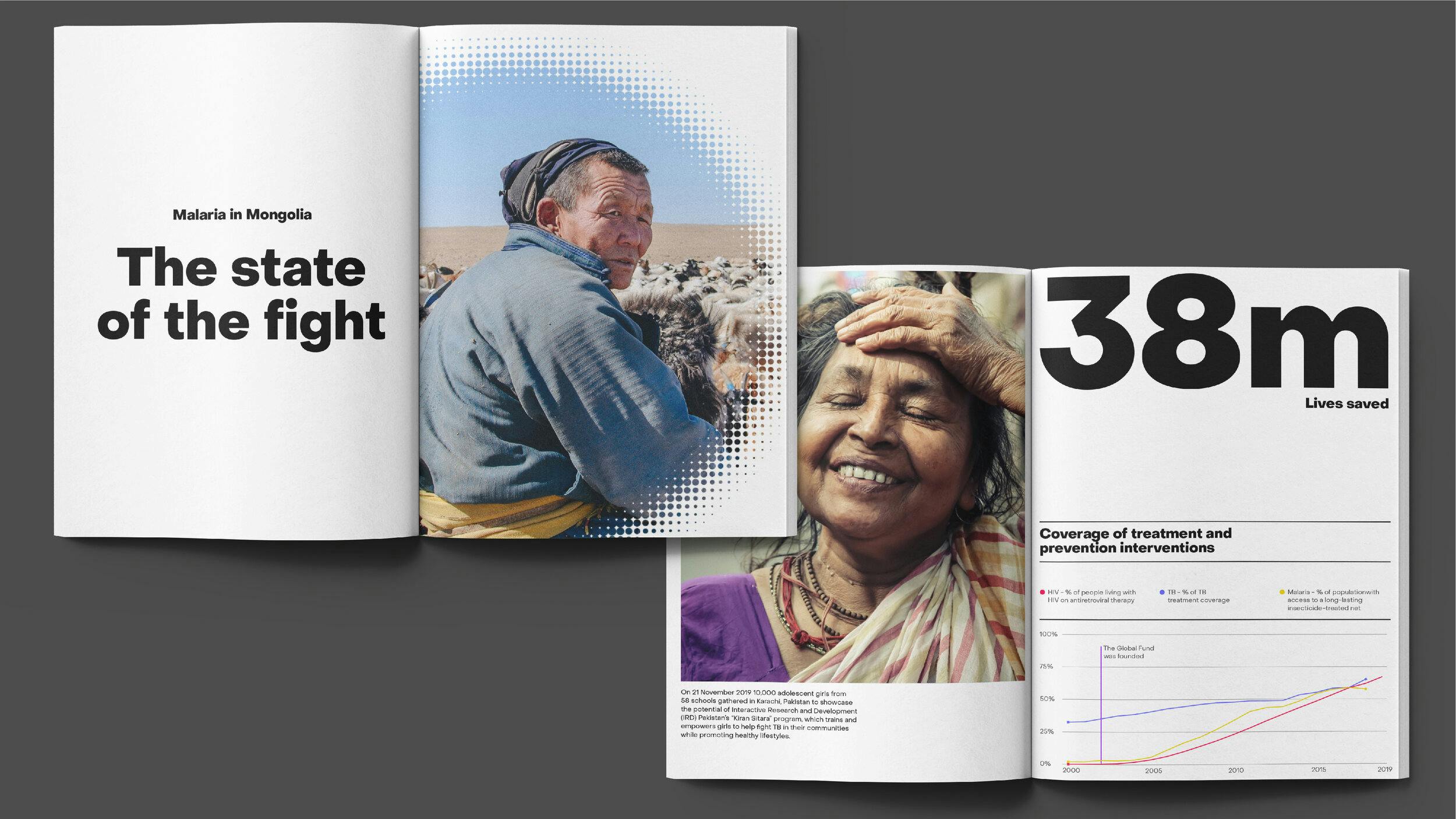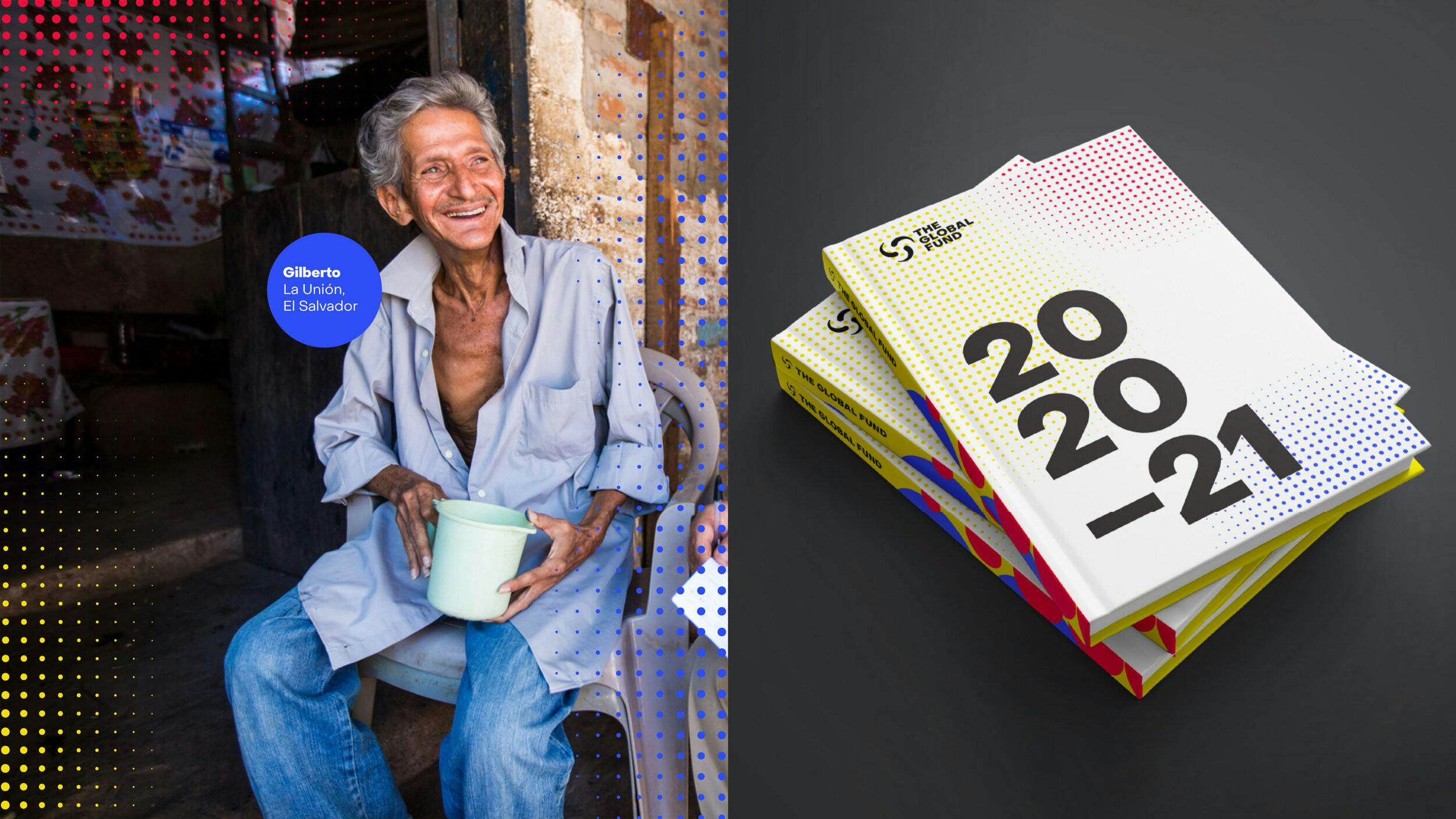 A brand as flexible as its methods
The Global Fund is a multifaceted organization, working from multiple angles and with partners worldwide to defeat the world's deadliest infectious diseases. 
To visually represent the scale and impact of this worldwide movement, we came up with the creative idea of a 'collective force'. A visual representation of the many people, programs and actions that are collectively taken to eradicate deadly infectious diseases. Based on the forms of the refined logo, we created a series of dynamic textures that not only stood out but also provided the visual flexibility they needed.
A digital-first approach
From the beginning it was important that the Global Fund brand could stand out in digital environments, whether that's on social or the web. The website has hundreds of thousands of visitors all over the world, all with different needs. We were tasked to work within the existing architecture of the site to find new opportunities for the brand to leave a lasting impression. We created hero templates and signature moments that not only stand out, but also help the global audience navigate the site more easily.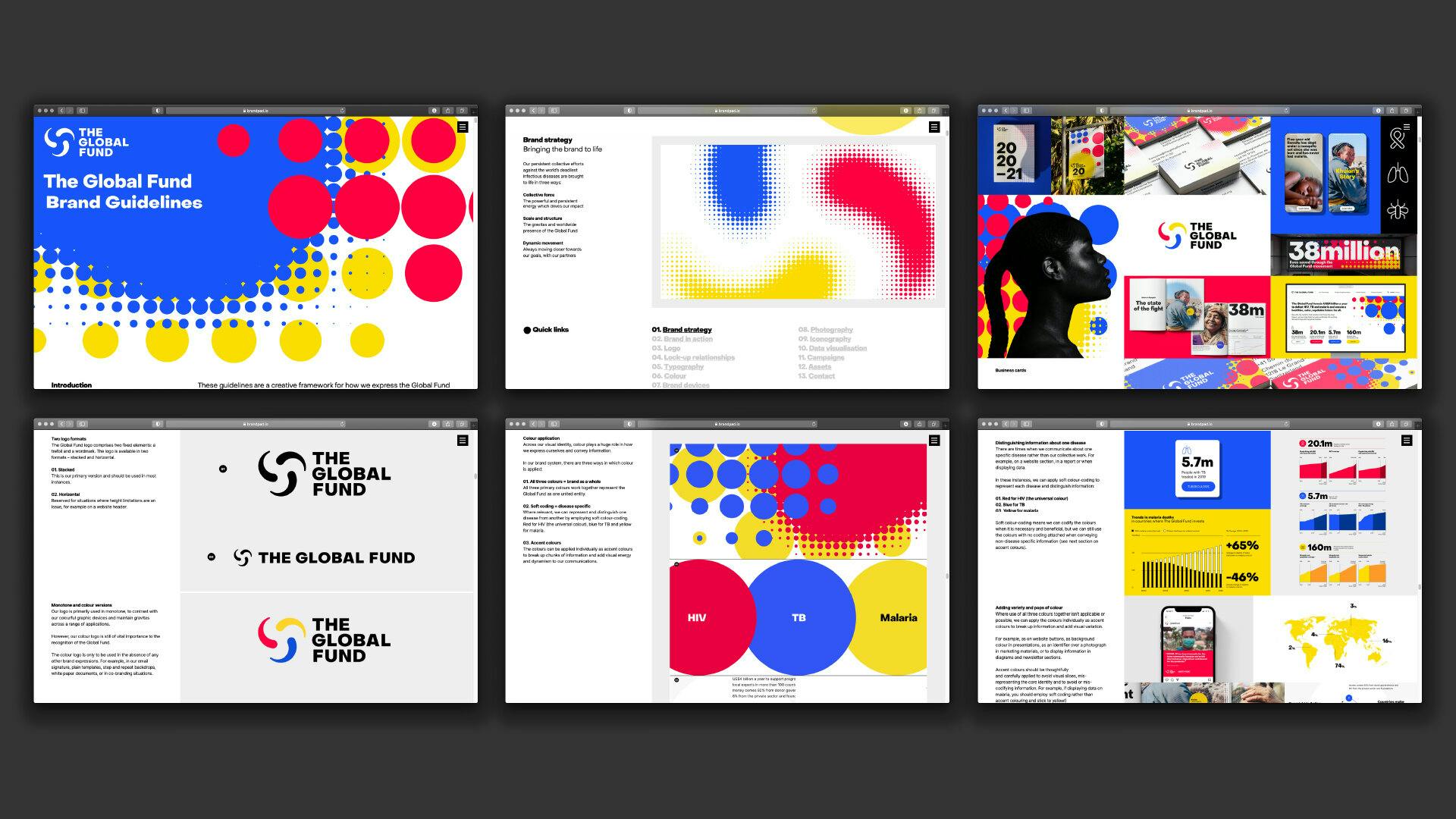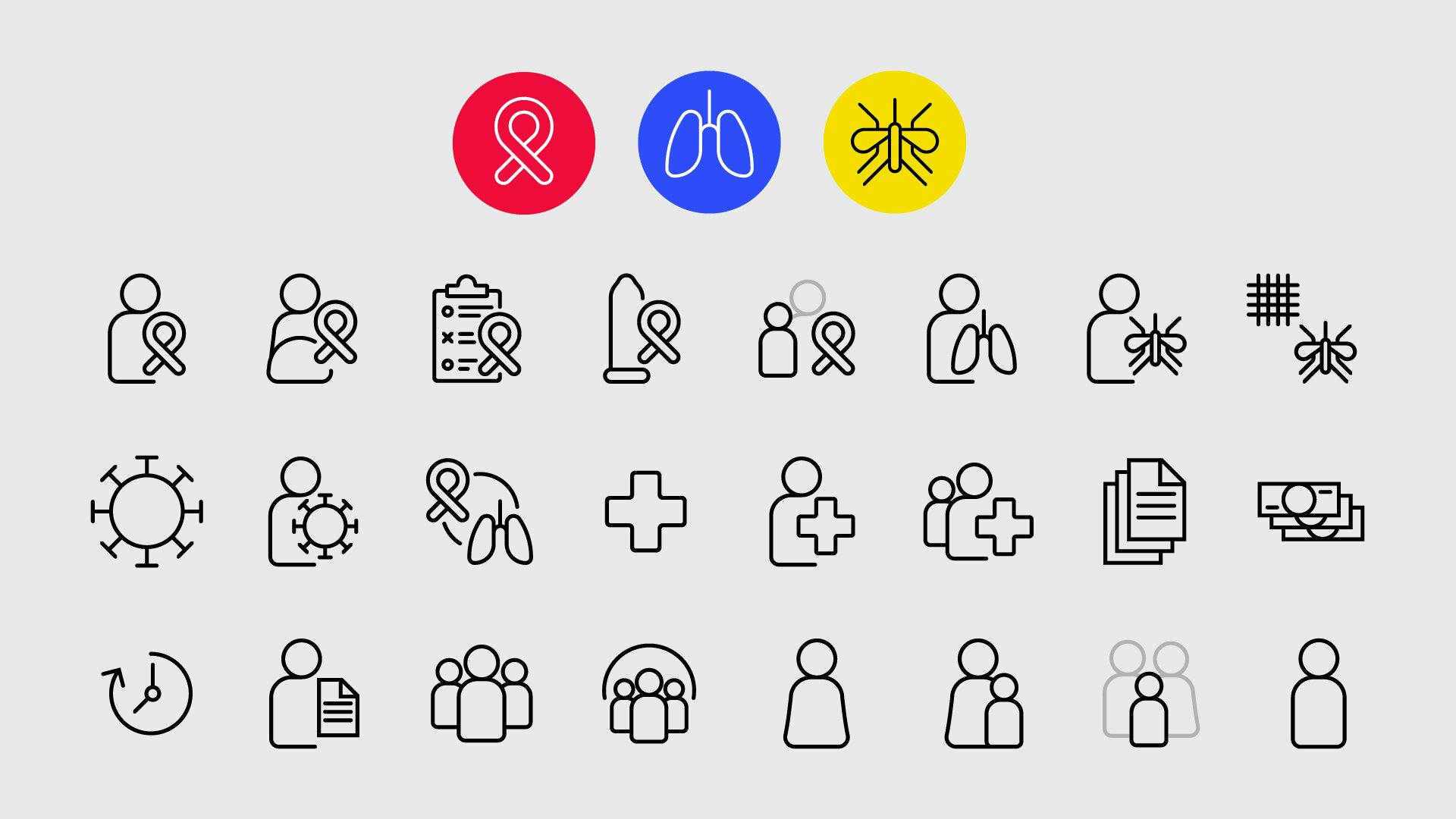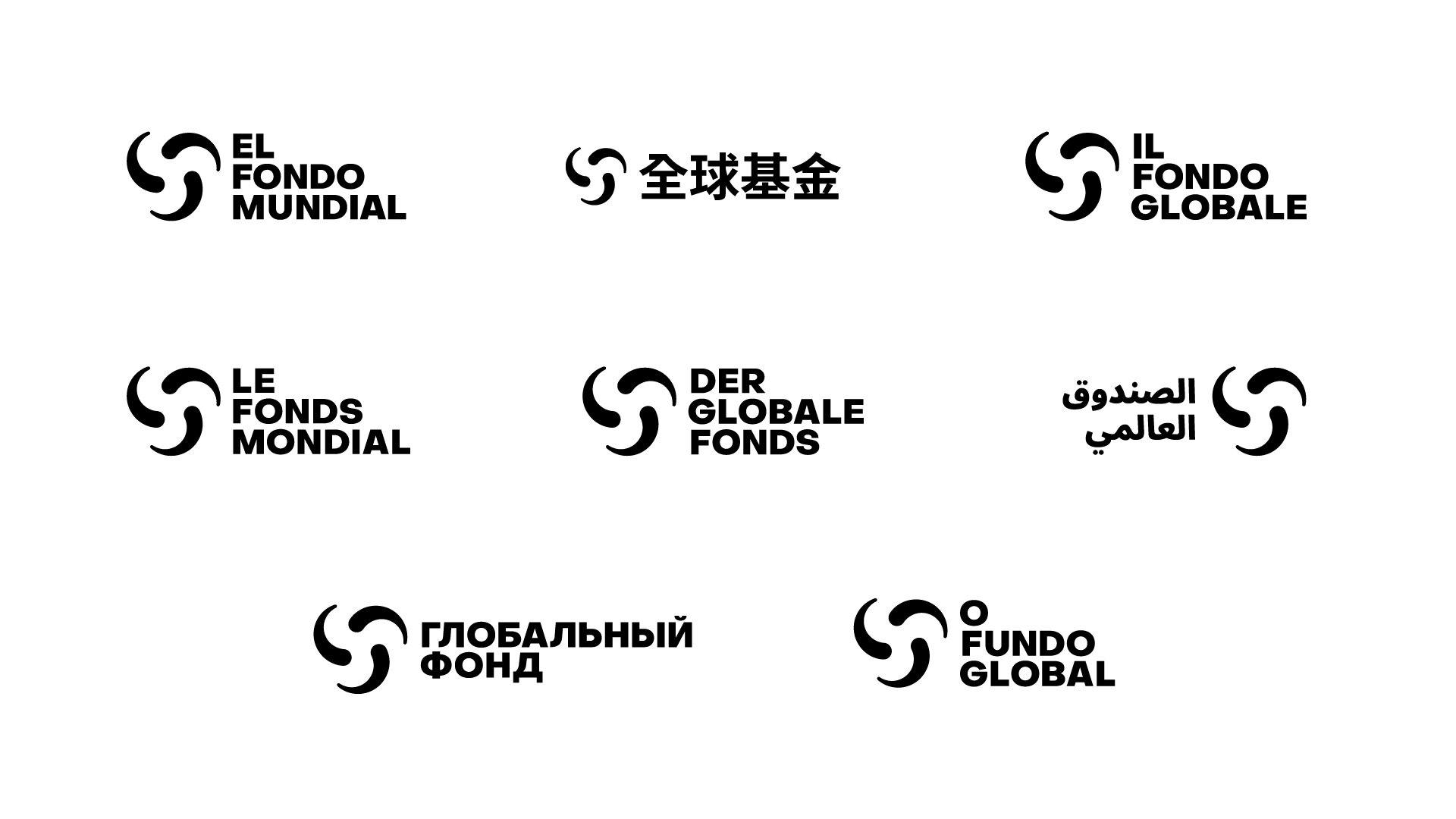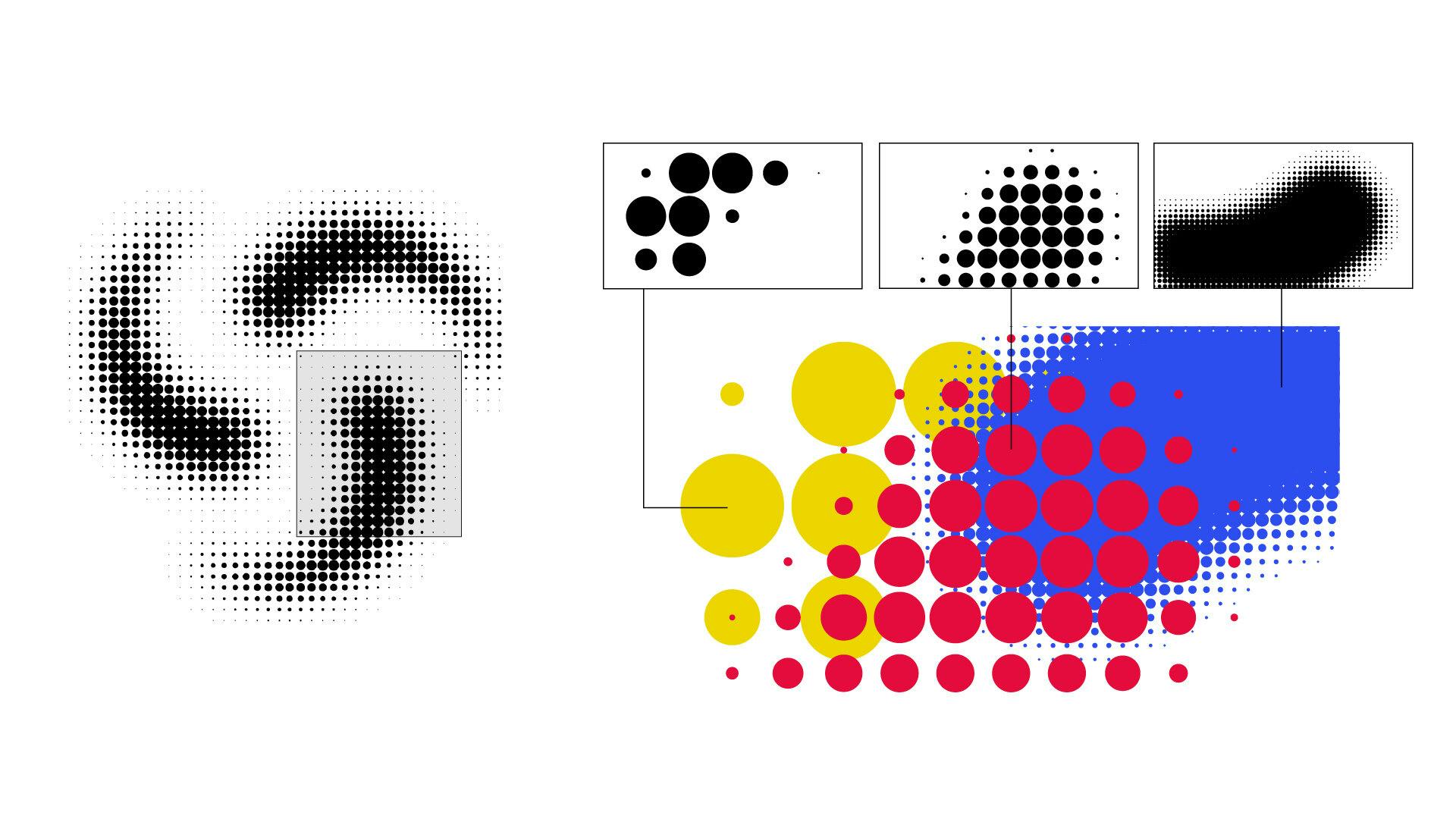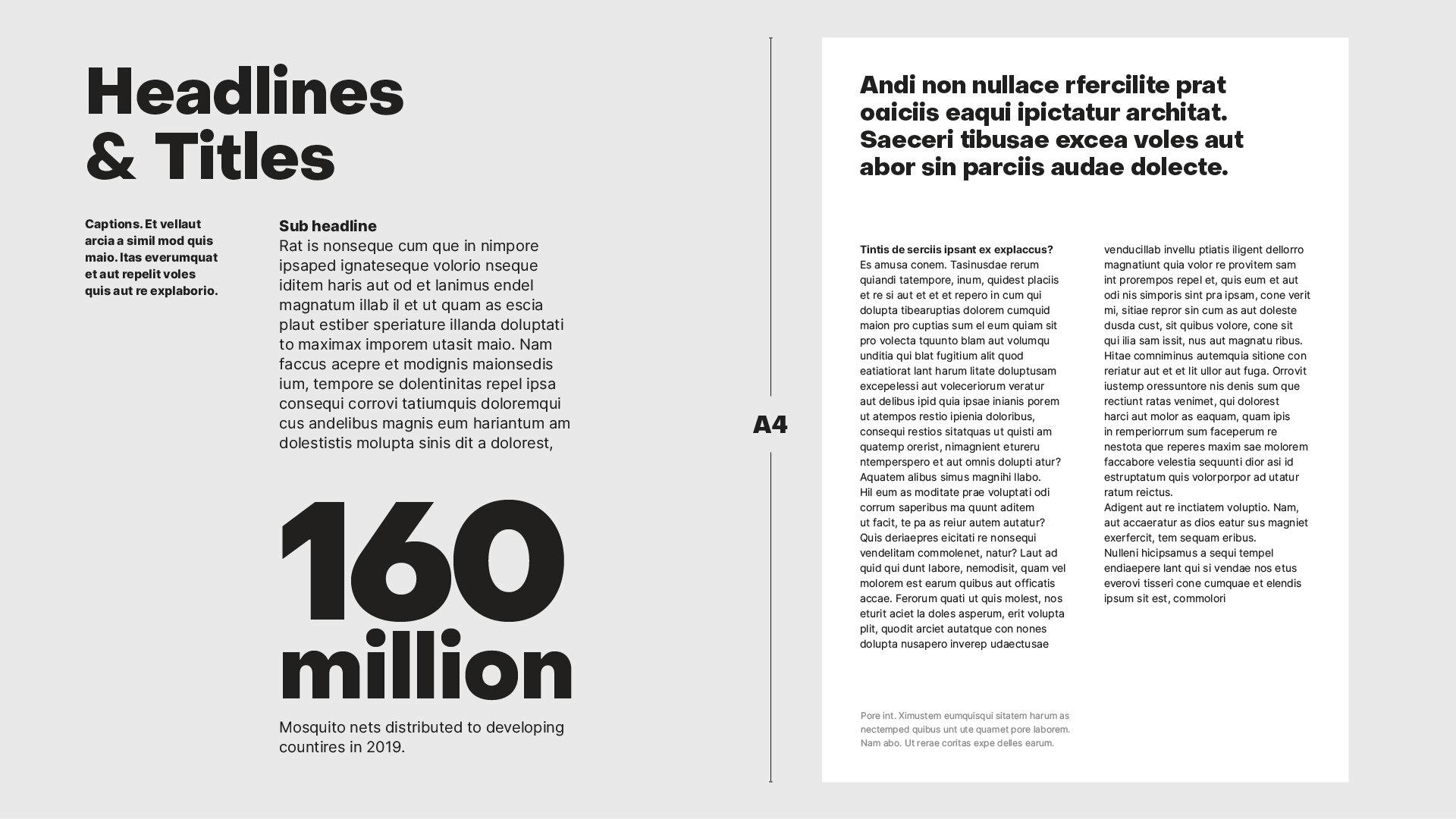 A toolkit for a global organisation
The Global Fund are a large scale organisation working with different partners in a fast and dynamic way. To assist with this we developed a range of tools for creating new materials. We provided a suite of textures, localized logos, new iconography. This was all captured in one centralized brand hub for both the internal team and external partners.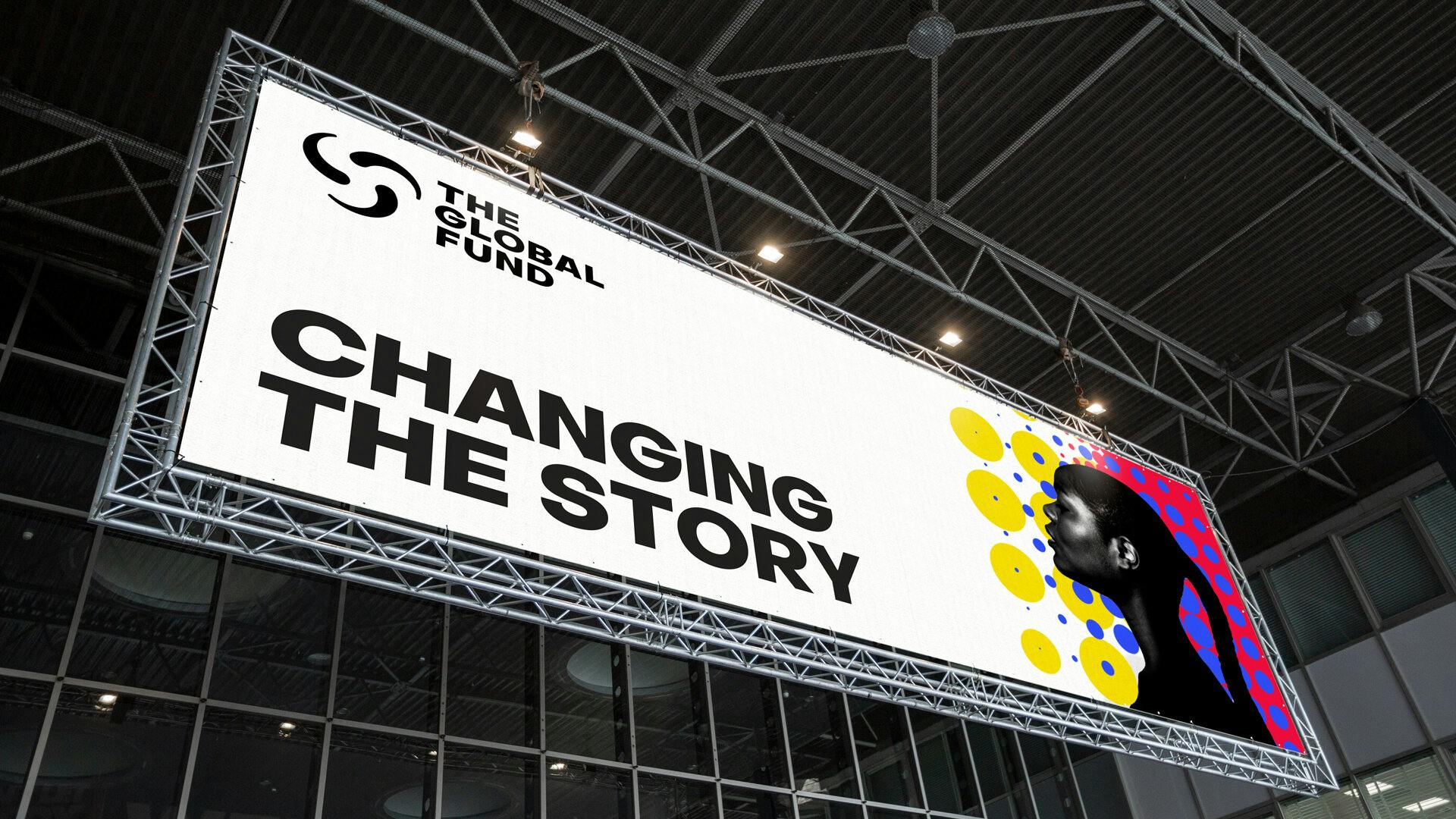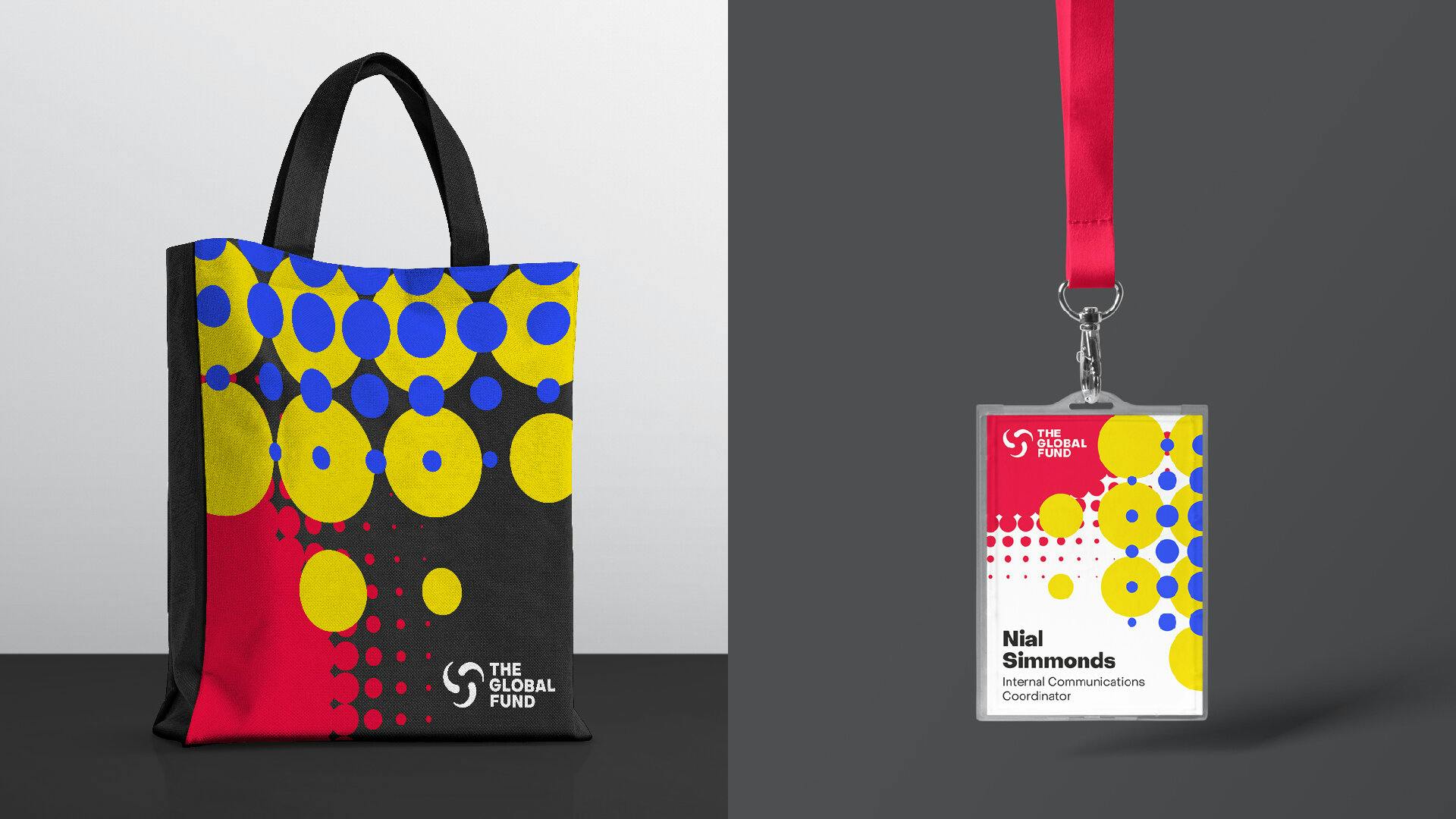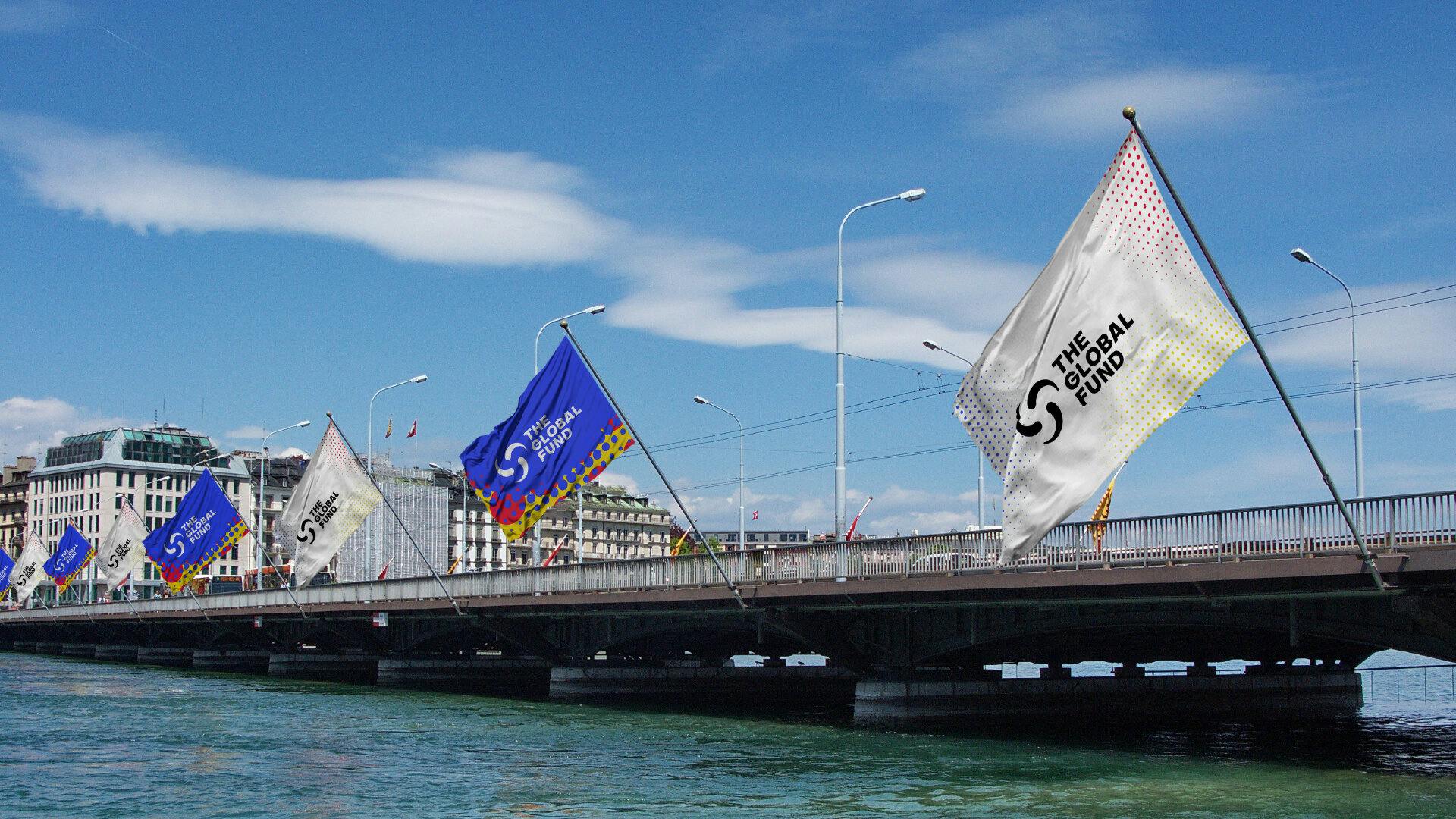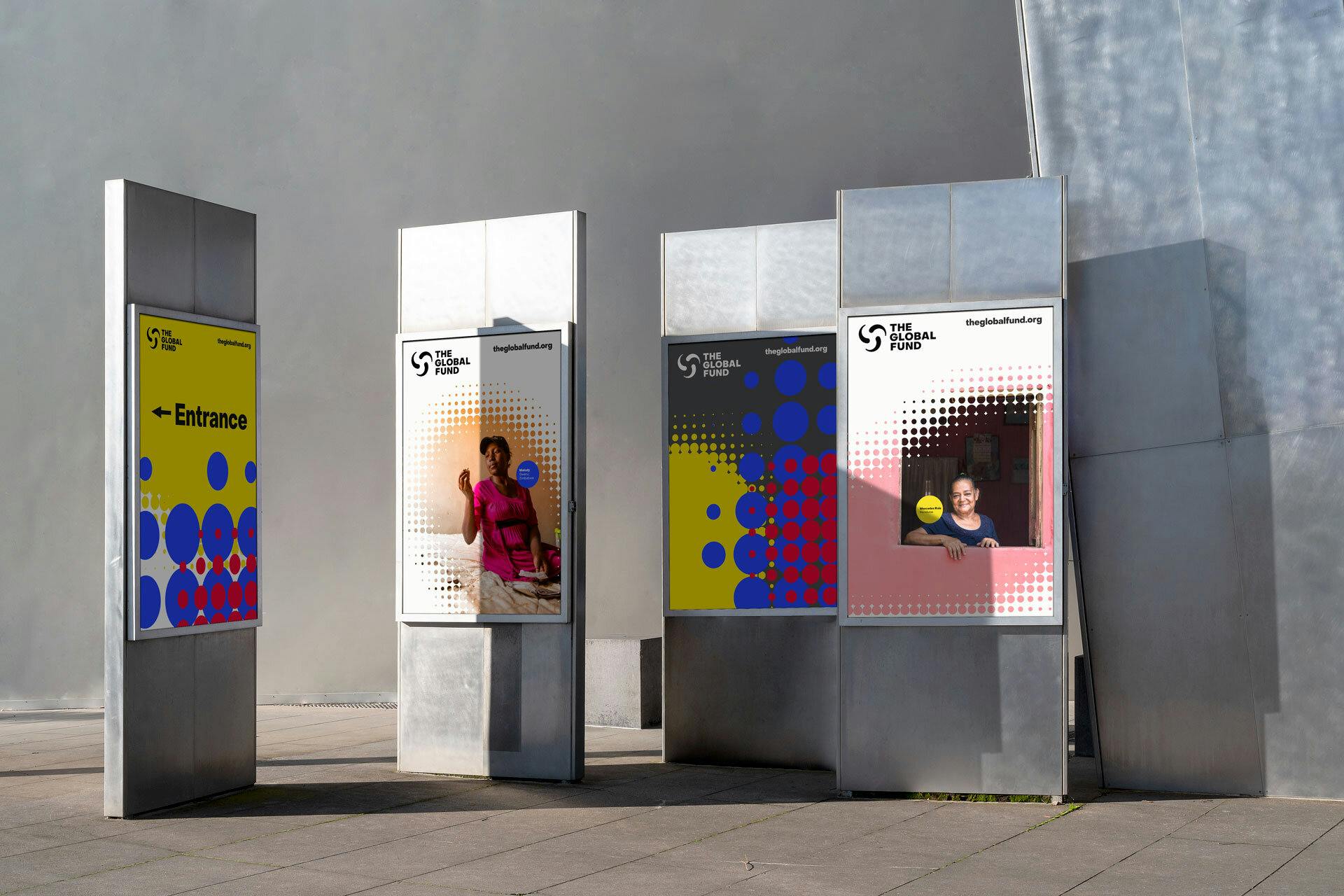 A force for good
It's not every day you get to work with an organization that has such a strong and inspiring mission. We're incredibly proud of the work we've done and the positive reactions from the community. A big thank you to Charli Scouller, and the Global Fund team for making this the best it could be.