Franklin Templeton
Banking and Finance
Empowering one of the largest asset management firms to look into the future and beyond.
Services
Visual Identity, Communcations Systems, Brand Ads, Moving Image, Digital Design, Digital Guidance
Challenge
In 2020, Franklin Templeton, a 75-year-old asset management company, became the world's 6th largest independent asset manager after acquiring competitor Legg Mason.
While the business was already increasing its technological investment and forging strides in its DE&I credentials, the acquisition significantly increased Franklin Templeton's scale and capability, giving clients access to specialist local expertise, while enjoying the confidence that comes with working with a global firm. 
This new era came with a distinct challenge: how do you refresh the brand to reflect the new character and capability, without losing 75 years of heritage?
A tradition of innovation
Franklin Templeton's long history of innovation has driven success and created remarkable returns for their clients. From putting data scientists at the core of investment teams and delivering cutting-edge digital solutions with tech partners, they have always strived and pushed for progress. 
This insight led to our creative idea: 'Hello Progress'. An idea to build on the transformative and forward-thinking qualities fundamental to Franklin Templeton's sustained success. To represent this, we created the 'Progress Window', a brand device that showed their tradition of innovation in a distinct and memorable way.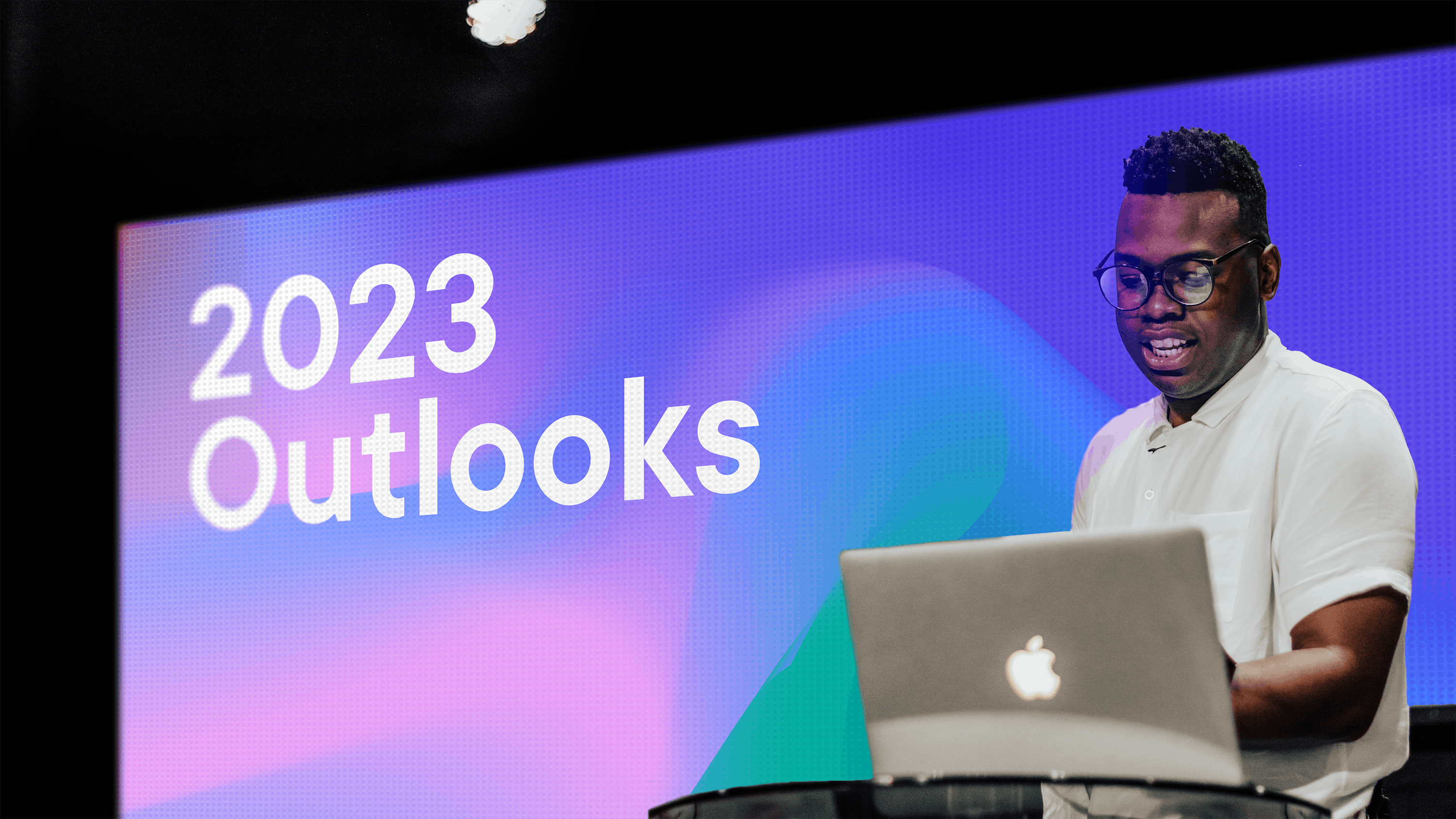 The new brand is flexible, dynamic and rich with colour, allowing internal teams and partners to create sophisticated comms with ease. The updated typography balances classic and contemporary forms, speaks to global audiences and excels in physical and digital environments. A new layout system ensures the brand is always distinct and cohesive regardless of platform or touchpoint.
A brand that never stands still
We built a digital toolkit with rich motion signatures to ensure that the brand moved in a characterful way, whether it is seen within the products, on ads, within webinars or more. 
This was brought to life through the 'Hello Progress' campaign on the world's tallest building — the Burj Khalifa in Dubai. Working with M&C Saatchi London, the group created a global campaign spanning 14 markets across 8 languages, targeting a broad audience with the same message: Franklin Templeton delivers progress.
A measurable impact
Not only are we proud of the work we have done, but we are proud of the impact it is having. Since launching, the Hello Progress brand campaign has improved trust and favourability by over 25%.
A big thank you to the whole team at Franklin Templeton who made this possible, in particular Rick, Kevin, Laura and Phil for their pioneering attitude and drive to create something truly progressive.