Durasein
Design and Architecture
It's 2019. Living coral is Pantone's colour of the year, big data is automating architecture and designers are reaching for new heights.
How do you remould a building material for creative minds?
Same old, same old.
Durasein is a manufacturer of acrylic solid surfaces, a flexible material that can be used in everything from hospital sinks to cutting-edge architectural foyers. In a stagnant industry where the product was highly commoditised, Durasein needed to find a way to break the mould and stand apart.
Meanwhile, our insights showed that the mindset amongst architects and designers was shifting. For a manufacturer that already lived and breathed creativity and service, this was an opportunity to become a true partner.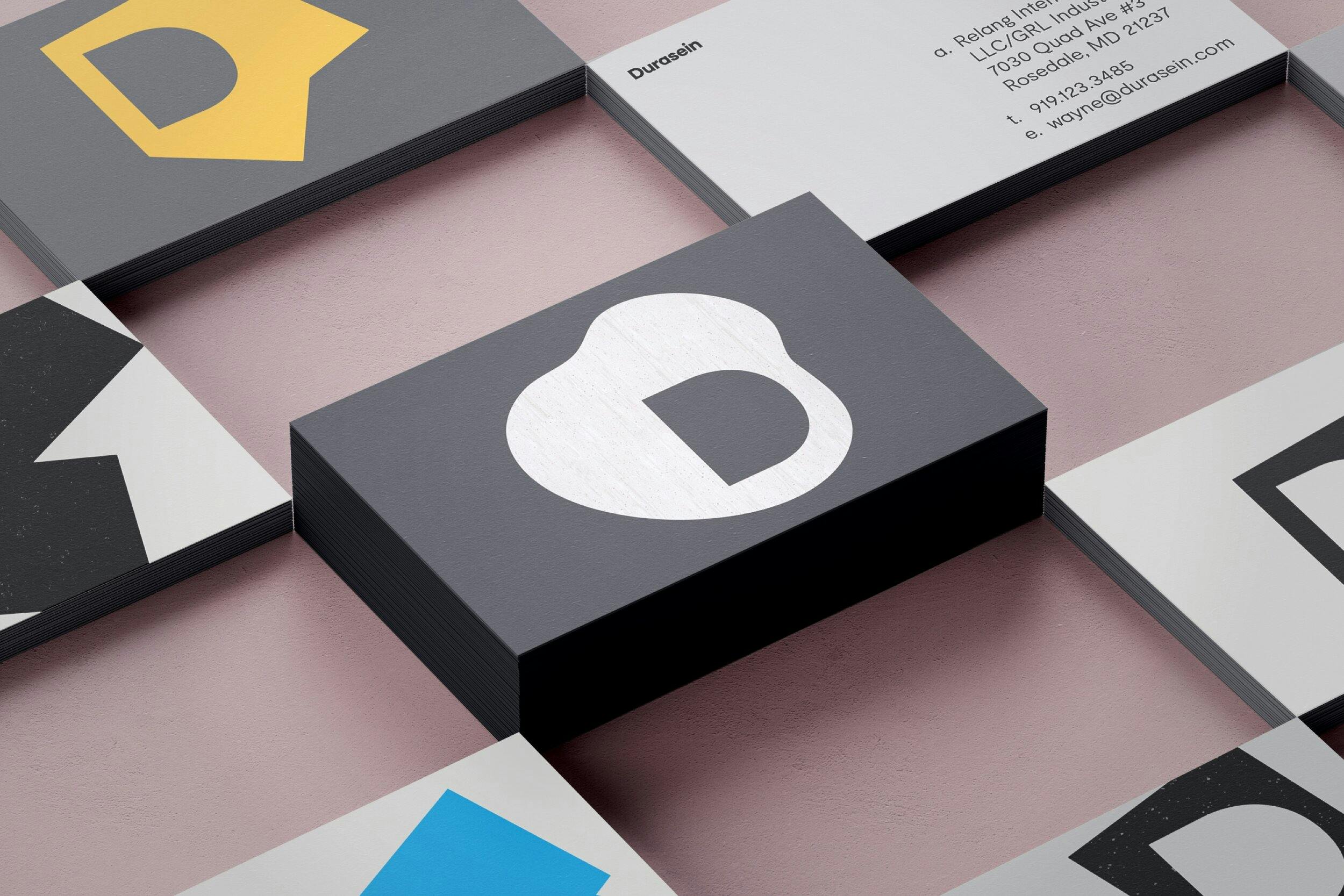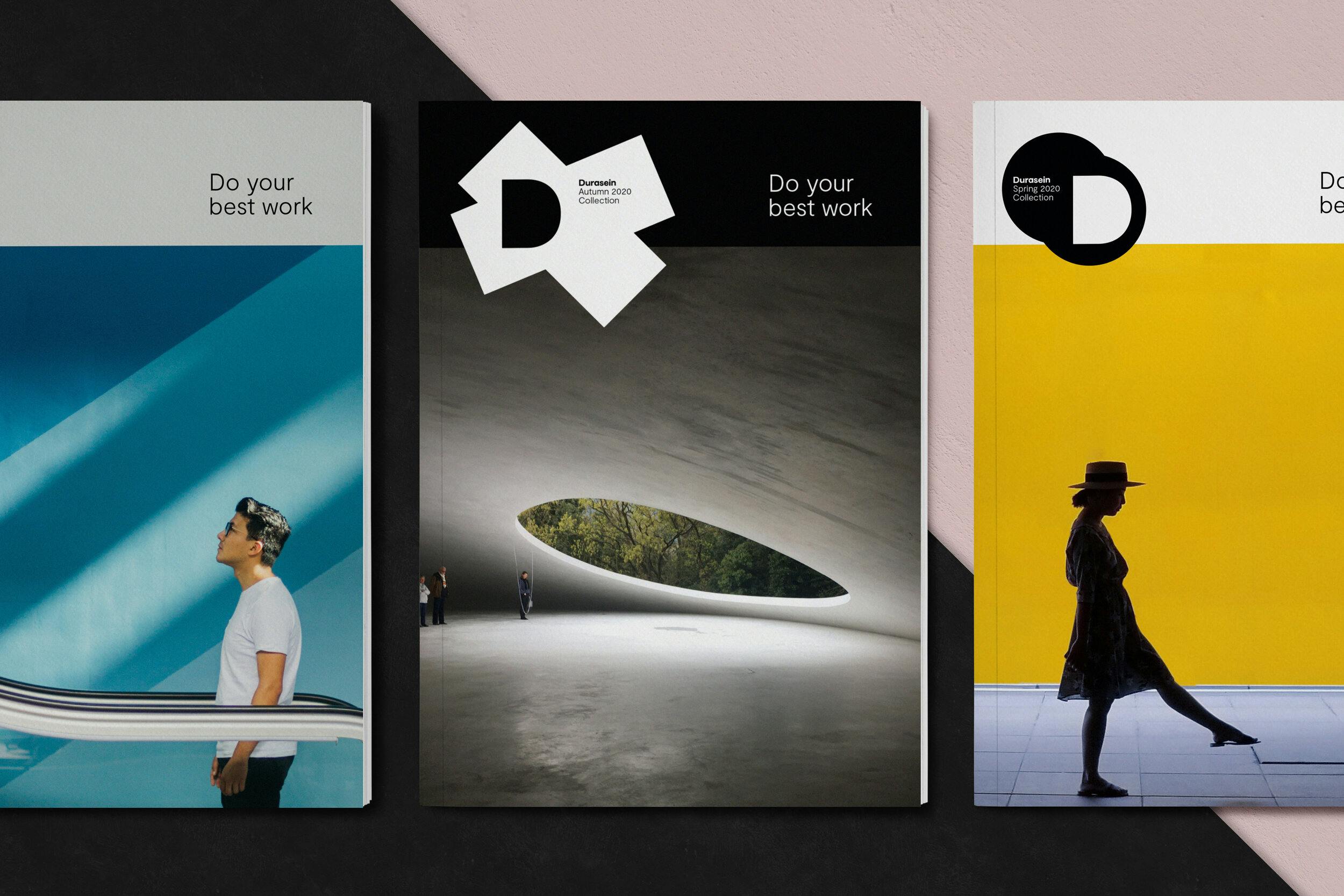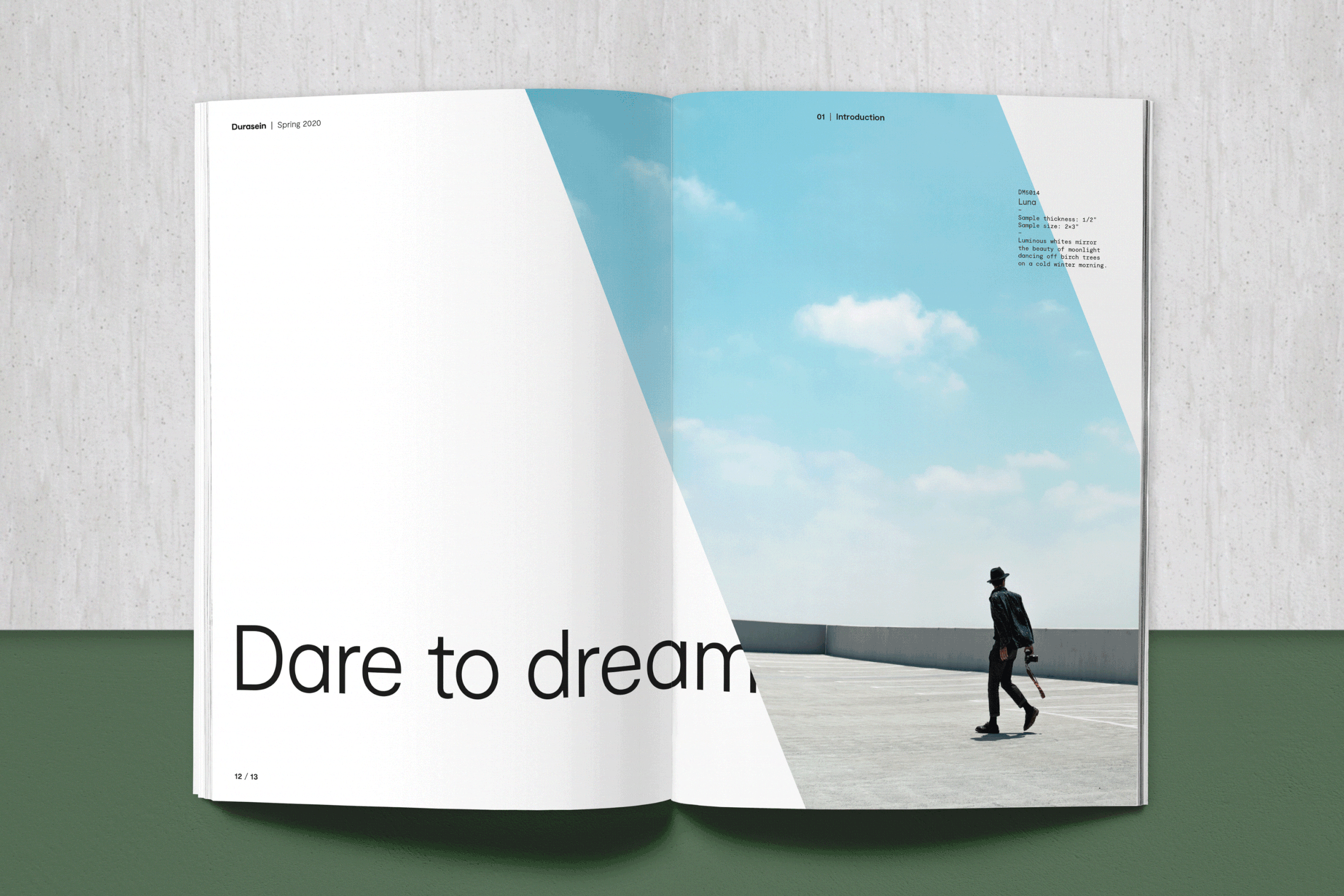 Helping creativity flow.
We positioned Durasein as challenger brand for a new generation of ambitious and brave architects and designers. Moving away from being an undifferentiated product wholesaler, Durasein became a service brand: the go-to creative partner for architects and designers.
Built around the central idea of 'creatives for creatives', the brand promised the inspiration and practical help that would help creatives to do the best work of their lives.
A rebel needs to look the part.
Visually we brought this idea to life through a suite of dynamic logos that adapt to different situations, encapsulating the idea of flexible and creative partnership as well as the highly malleable nature of the product itself. Ranging on a scale from basic to expressive, these shapes house materials, messaging and people-centric art direction to represent Durasein's identity as a living, breathing brand.
We designed the website, balancing strong brand expression with an intuitive sample ordering process. Starting with insights from the customers, we understood the primary need: to get samples easily without fuss.

To do this, we kept the architecture simple and well sign-posted, using the unique brand expression to inform, not distract.
In the real world.
The brand refresh has helped Durasein deposition the old guard in the solid surface industry and become a true catalyst for change in the service of creatives. Since September 2019, the new brand has been used across social, a critical touchpoint for connecting with the community of architects and designers. With a more flexible design system, the brand's sample packaging and office workspaces have been aligned to their website, creating a more unified brand experience across physical and digital touchpoints.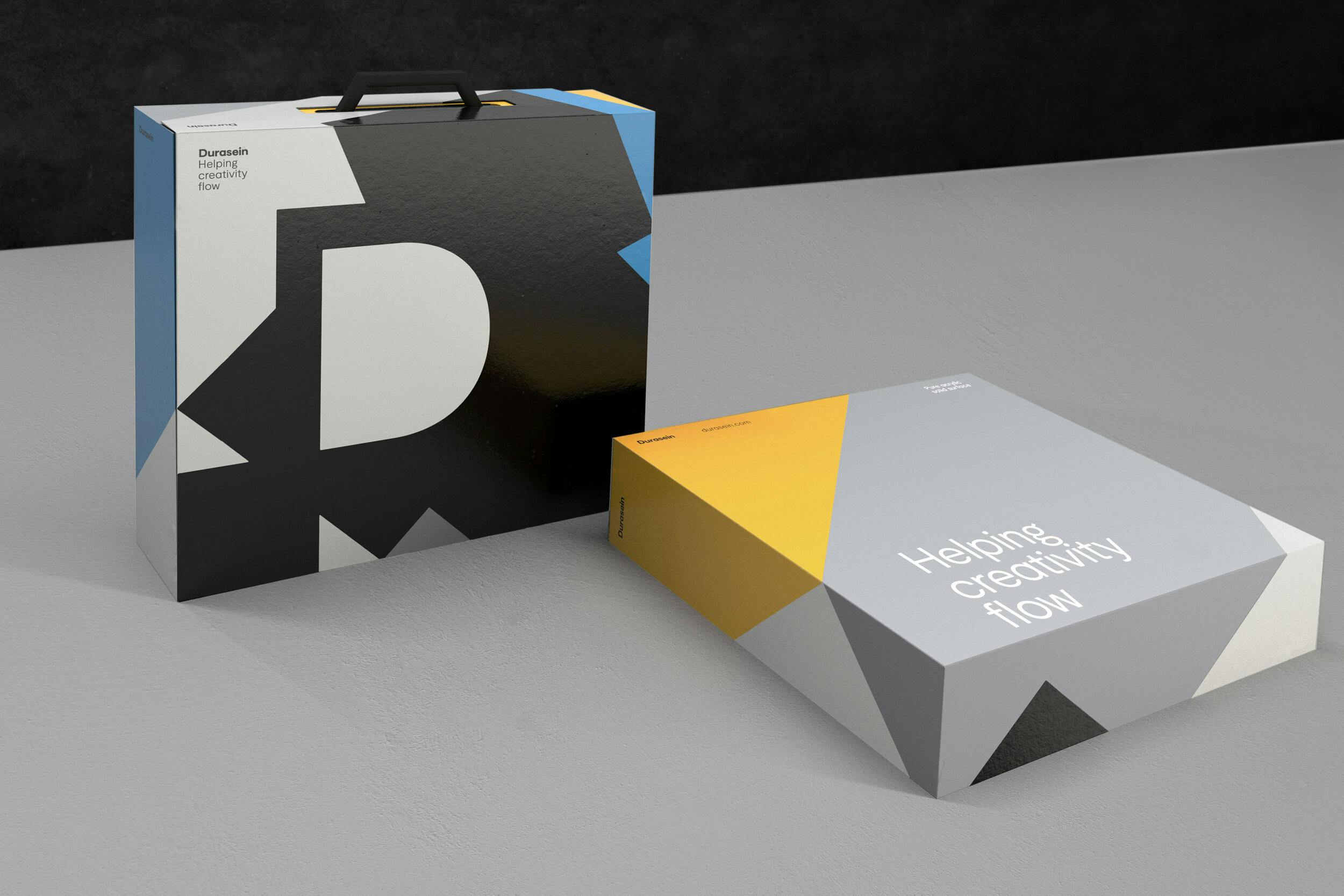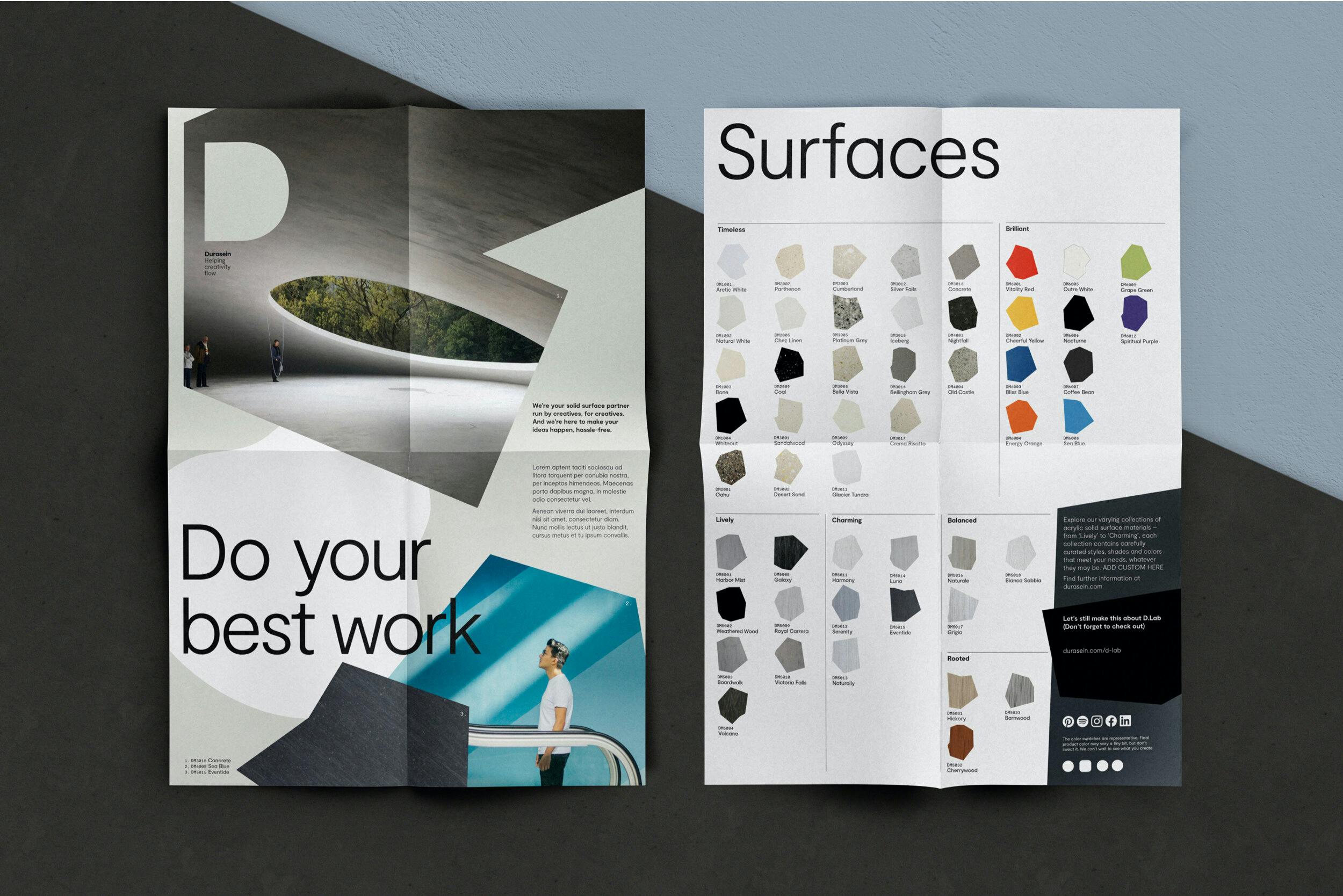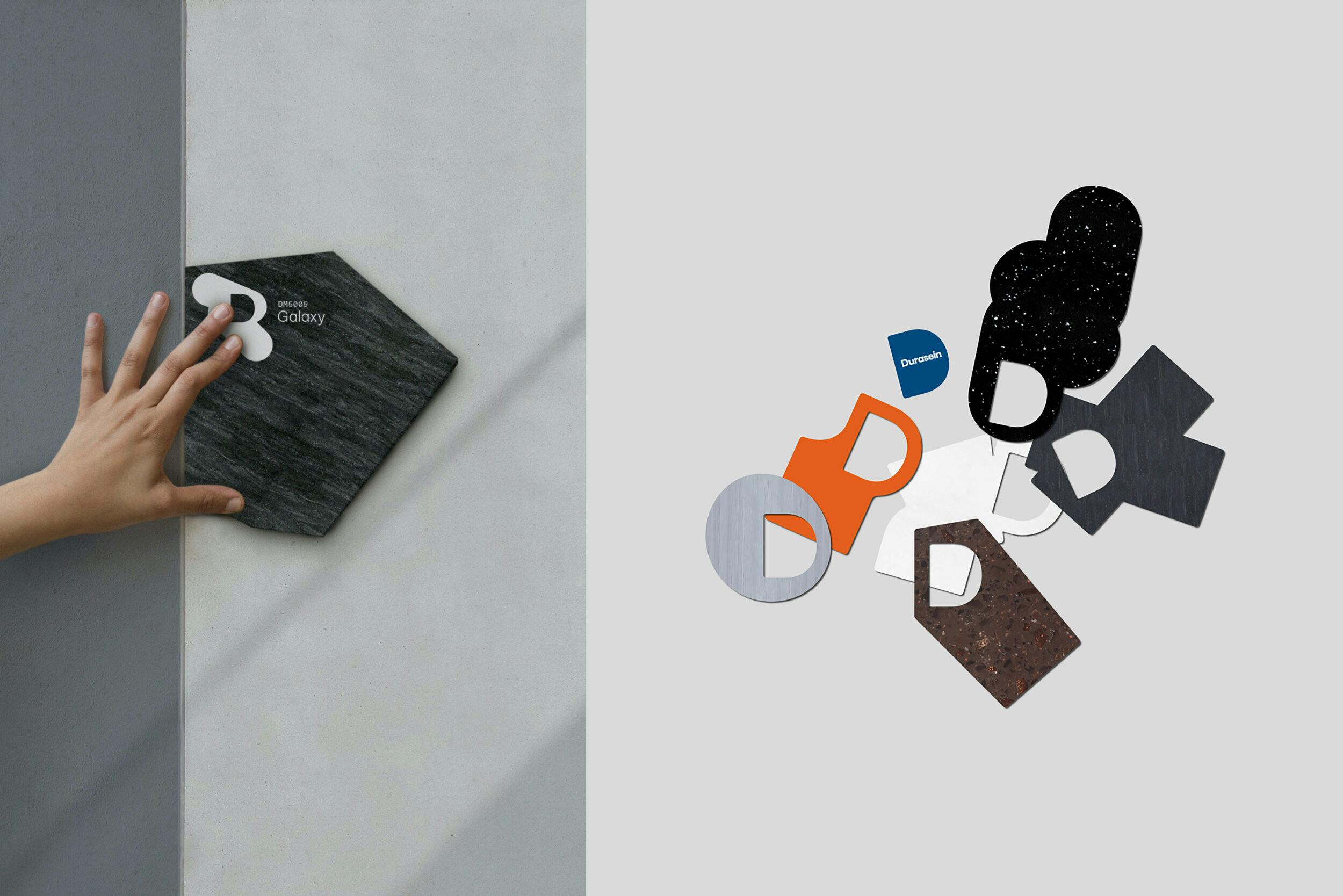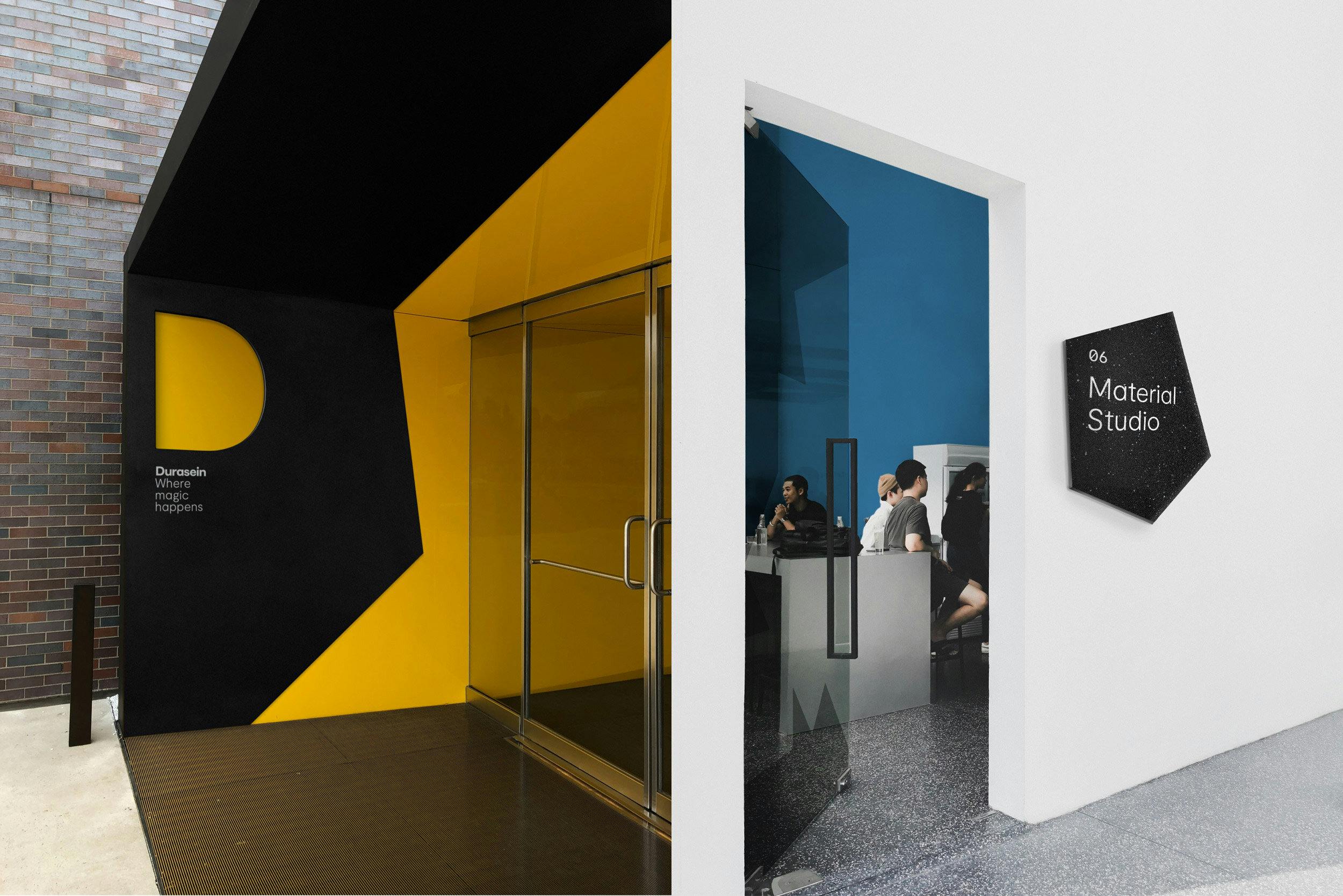 A space for experimentation.
Alongside the website, Re proposed the creation of an innovation space called D.Lab, Durasein's experimental haven for daring designers and dreamers. This Wonka-like world for surfaces provides a creative outlet where acrylic materials can be pushed to their limits and experimentation is boundless.