Franklin Templeton
Banking and Finance
Empowering one of the largest asset management firms to look into the future and beyond.
Services
Visual Identity, Communcations Systems, Brand Ads, Moving Image, Digital Design, Digital Guidance
Challenge
Franklin Templeton, a 70-year-old asset management company, acquired rival Legg Mason in 2020 to become the world's 6th largest global investment fund. Before the merger, the business was already making strong advances in their technological investment, and forging strides in their DE&I credentials. The acquisition significantly increased Franklin Templeton's scale and capability, giving clients access to specialist local expertise, while enjoying the confidence that comes with working with a firm of a global size. 
This new era also came with a challenge: how do you refresh the brand to reflect the new business character and capability, without losing 70 years of heritage?
Taking a heritage brand into the future
The answer was in the archives: Benjamin Franklin — a pioneer, entrepreneur and innovator. Franklin was a renaissance man who had the rare ability to think beyond his time and see into the future. It was these traits that paved the way to our creative idea: 'Hello Progress'. An idea that shows the bold and transformative change that Franklin Templeton represents and strives for.
The graphic language was inspired by the symbol of Franklin himself within the logo. We wanted to conjure a sense of Benjamin looking through the window, and knowing what progress the future holds. This 'Progress Window' became a distinct brand device that enabled Franklin Templeton to show genuine innovation while staying true to their heritage.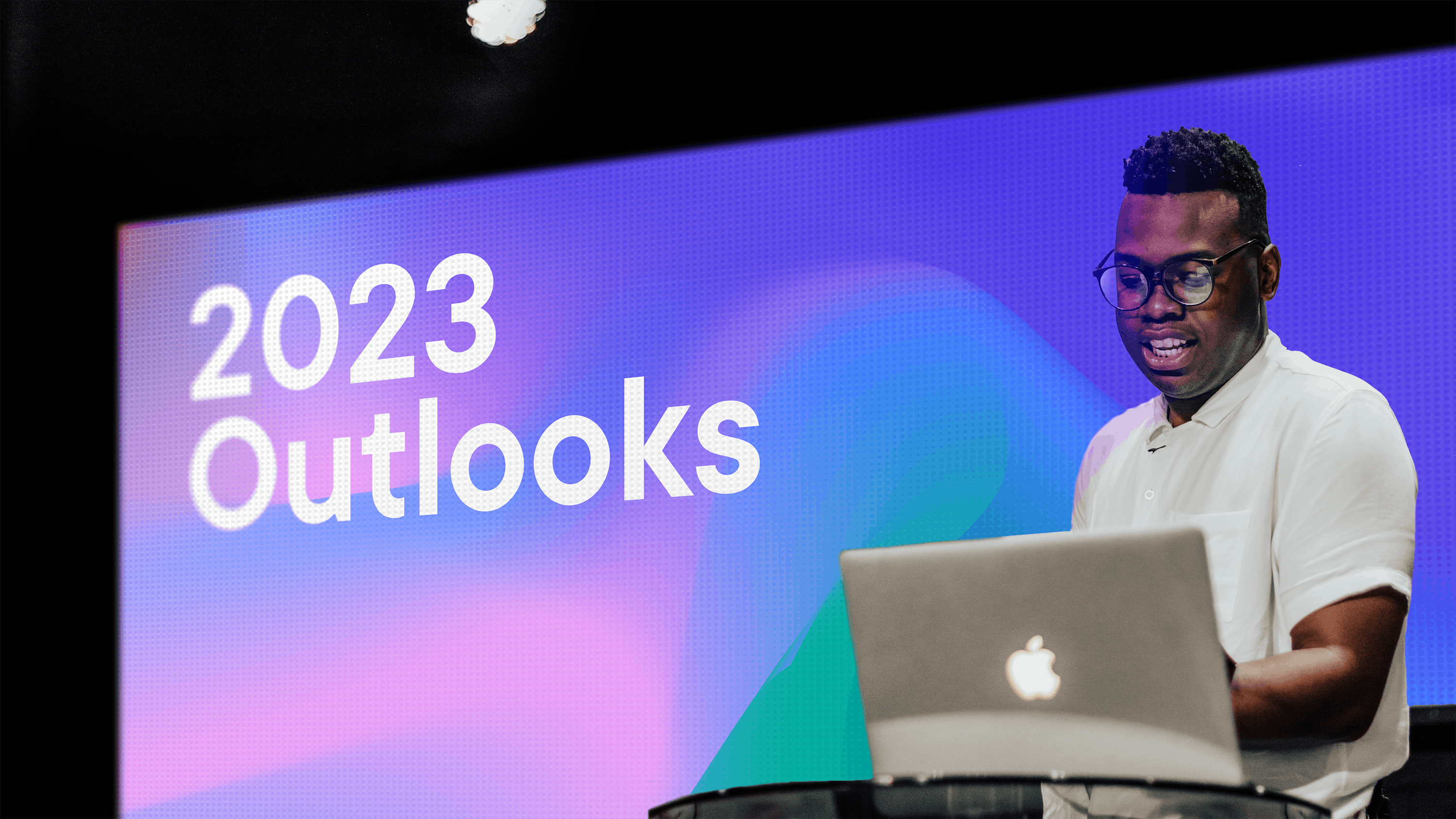 Flexible, dynamic and full of colour, this graphic device allows the brand and marketing teams to create communications that cut through the noise and demonstrate Franklin Templeton's transformative impact. The new typographic system transitions them into a more modern and digitally-native space, with the ability to communicate globally in a local way. Bringing it all together, we also built flexible layout principles that enabled them quickly make compelling marketing communications. We also recognised that representing financial markets is never easy. To remedy this, we developed a series of 'Progress Patterns' that show the movements of the markets compellingly. These changes come together to make Franklin Templeton a more distinctive brand.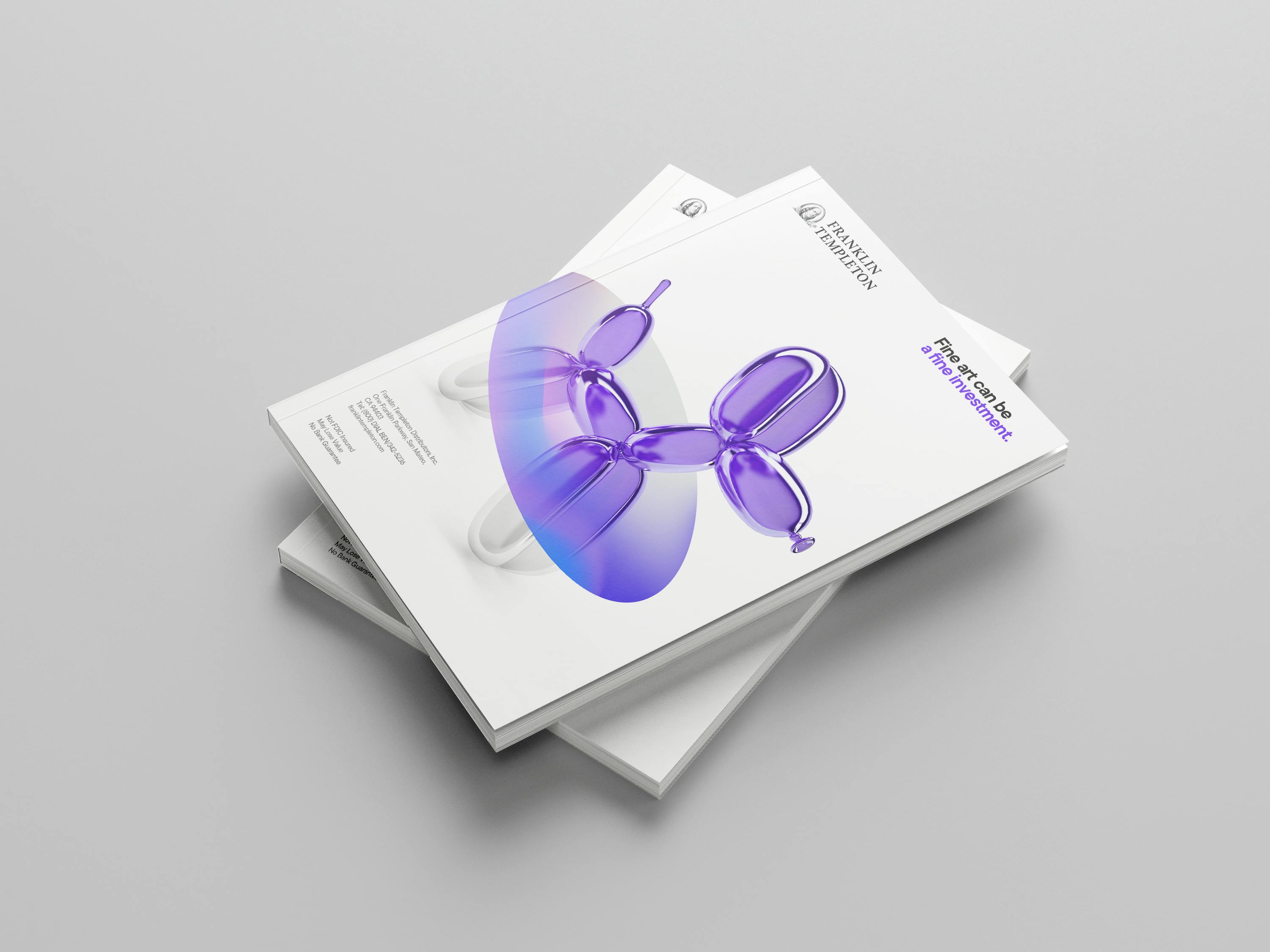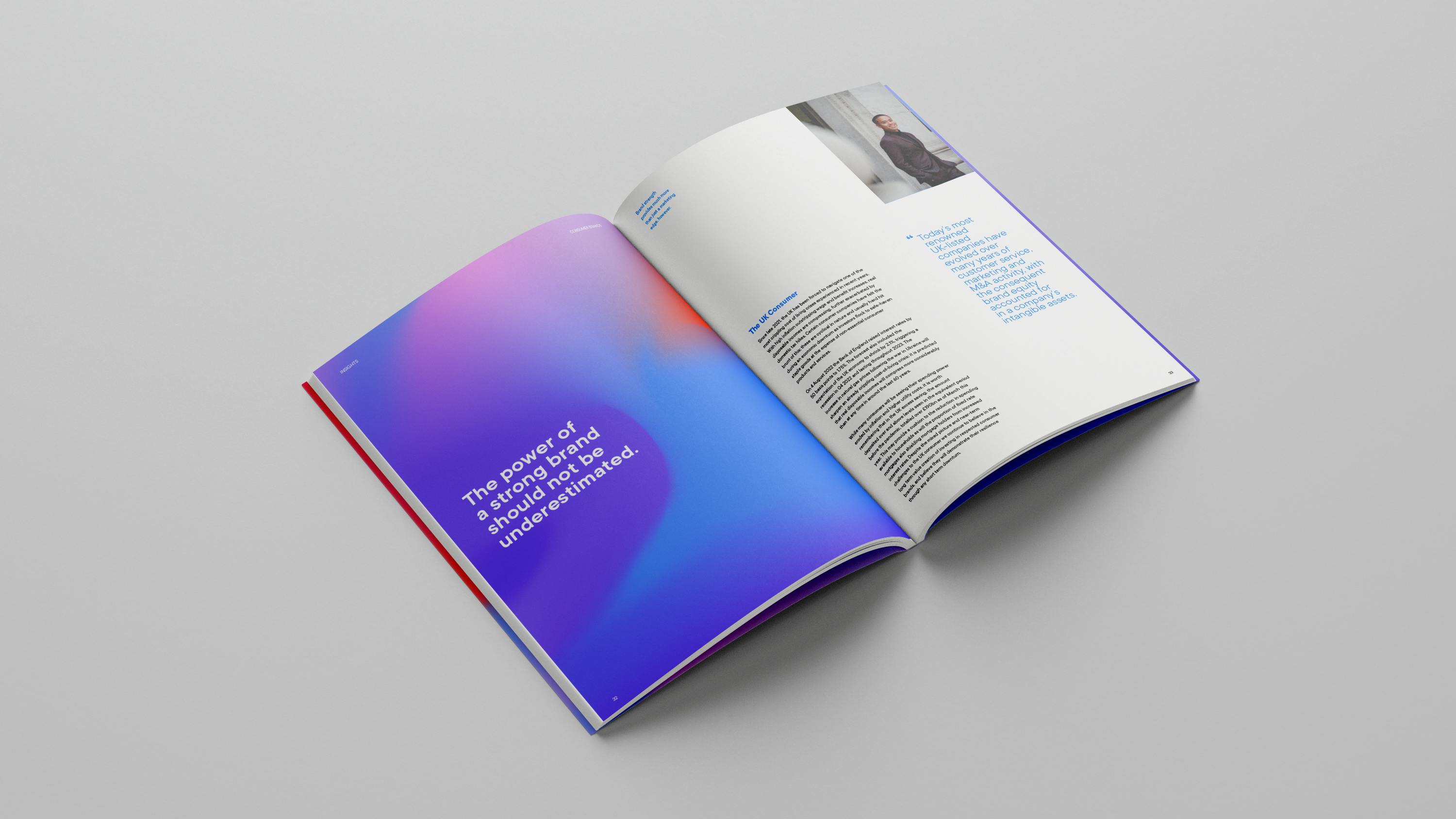 A brand that never stands still
Franklin Templeton needed to better connect with their audiences through their digital channels — whether the product, ads or webinars — they needed to be digital-first and motion rich. Knowing this, we created an extensive motion toolkit with distinct motion signatures, across multiple templates and formats.

And what embodies the firm's relentless focus on innovation and change more than introducing the 'Hello Progress' campaign on the world's tallest building — the Burj Khalifa in Dubai. Working with M&C Saatchi London, the group created a global campaign spanning 14 markets across 8 languages, targeting a broad audience including retail and institutional investors, financial advisors, gatekeepers and global financial institutions.
A measurable impact
Not only are we proud of the work we have done, but we are also proud of the impact it's had. Since launching, the Hello Progress brand campaign has improved trust and favourability by over 25%.
A big thank you to the whole team at Franklin Templeton who made this possible, in particular Rick, Kevin, Laura and Phil for their pioneering attitude and drive to create something truly distinctive.