Sydney Festival
Arts and Culture
It's 2021. Sydney is about to take centre-stage.
How do we celebrate a city that means something different to everyone?
Services
Brand strategy, identity design
We started working on Sydney Festival in early 2021. Like any other city in the world, 2020 had taken its toll on Sydney – though the pandemic was only one of many factors that had shaped our city over the past decade. Lockout laws and noise complaints had seen venues forced to shut, causing a once vibrant nightlife to lose its shine. But after spending so long feeling like we were losing the Sydney we know and love, leaving lockdown meant Sydneysiders felt like they could finally, properly reconnect with one another once more.
When it came to Sydney Festival, there was excitement in the studio from pitch to launch. We had an opportunity to capture the essence of a city that meant something different to all of us. This was a chance to build a brand that each of us could see ourselves in.
Find your Sydney side
We needed an identity that could span the entirety of Sydney, celebrating a city that means something different to everyone. Something that wasn't just going to nod to the Harbour Bridge and the Opera House and call it a day. Our solution? 'Find your Sydney side'. An idea that celebrates each and every side of the real Sydney while reflecting the array of experiences the festival has to offer. 'Find your Sydney side' was brought to life through a logo and design system as big, bold and unapologetic as the city itself.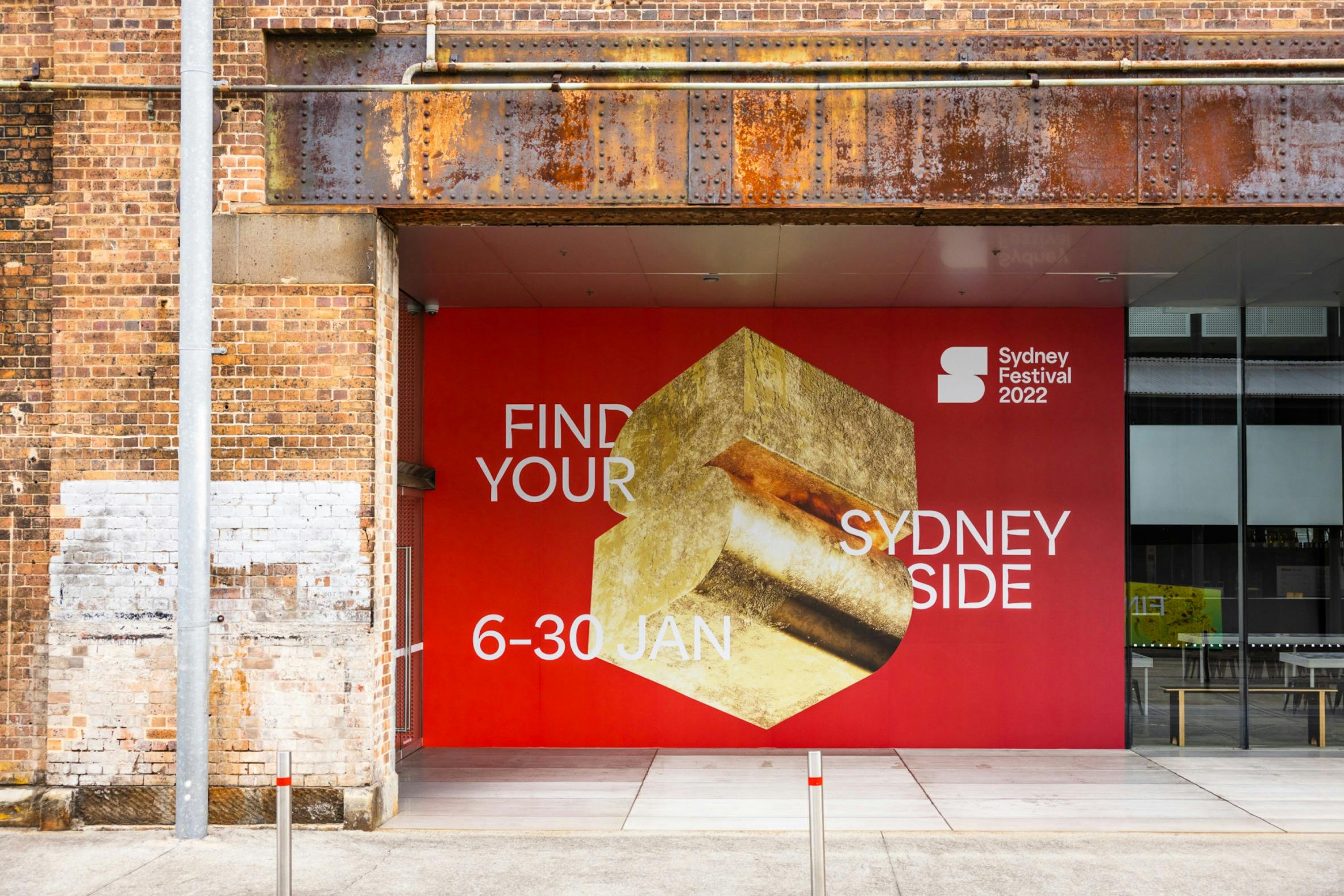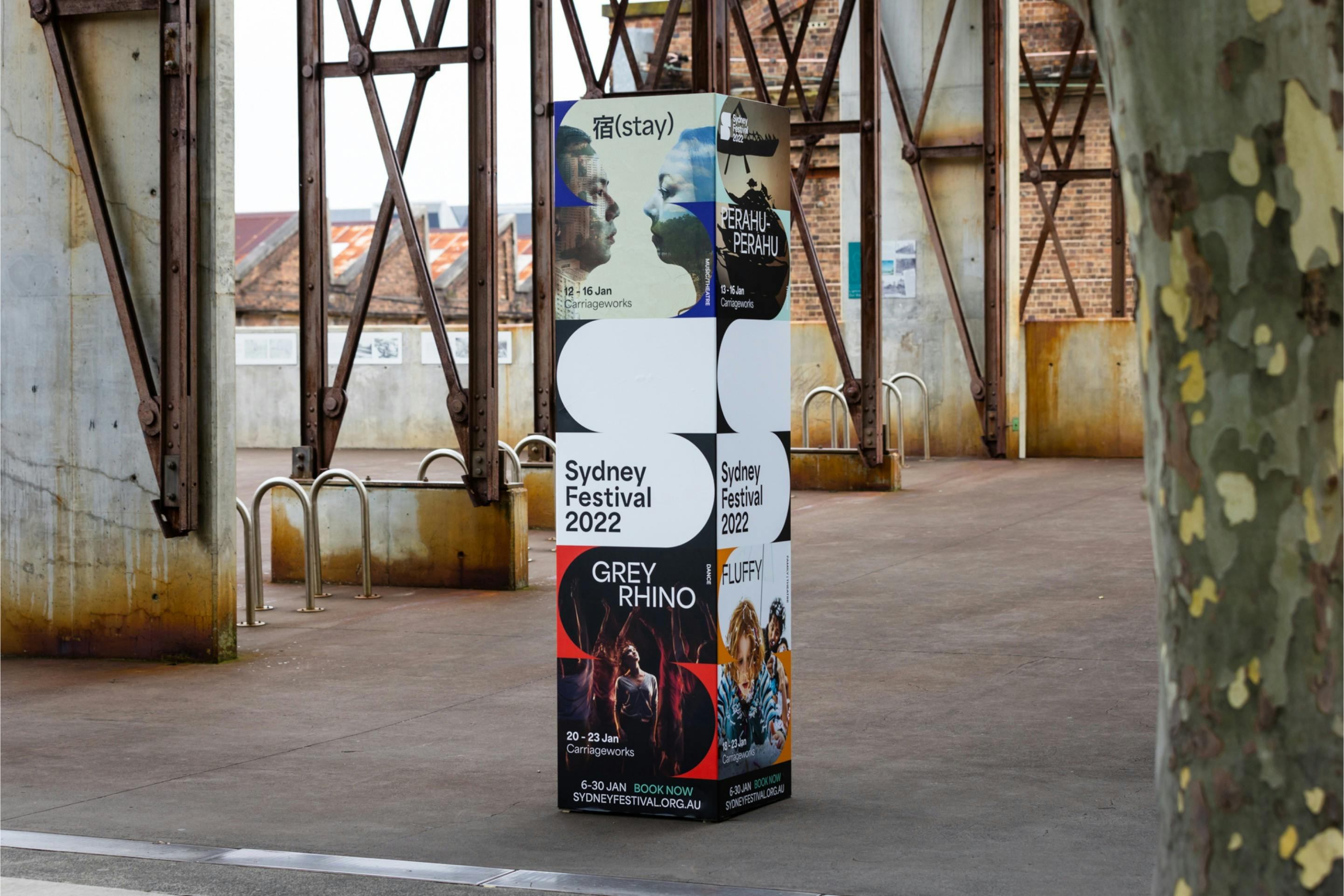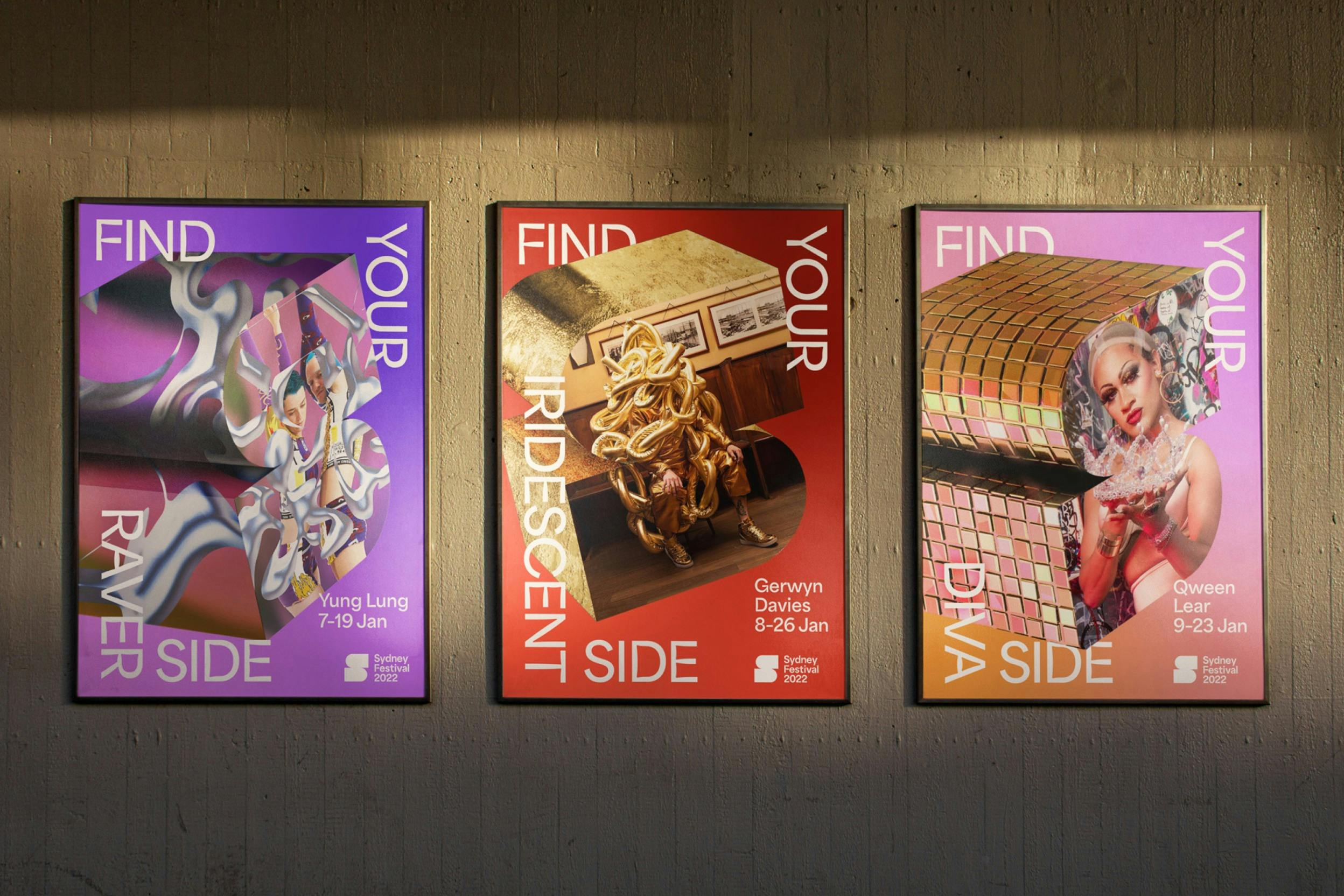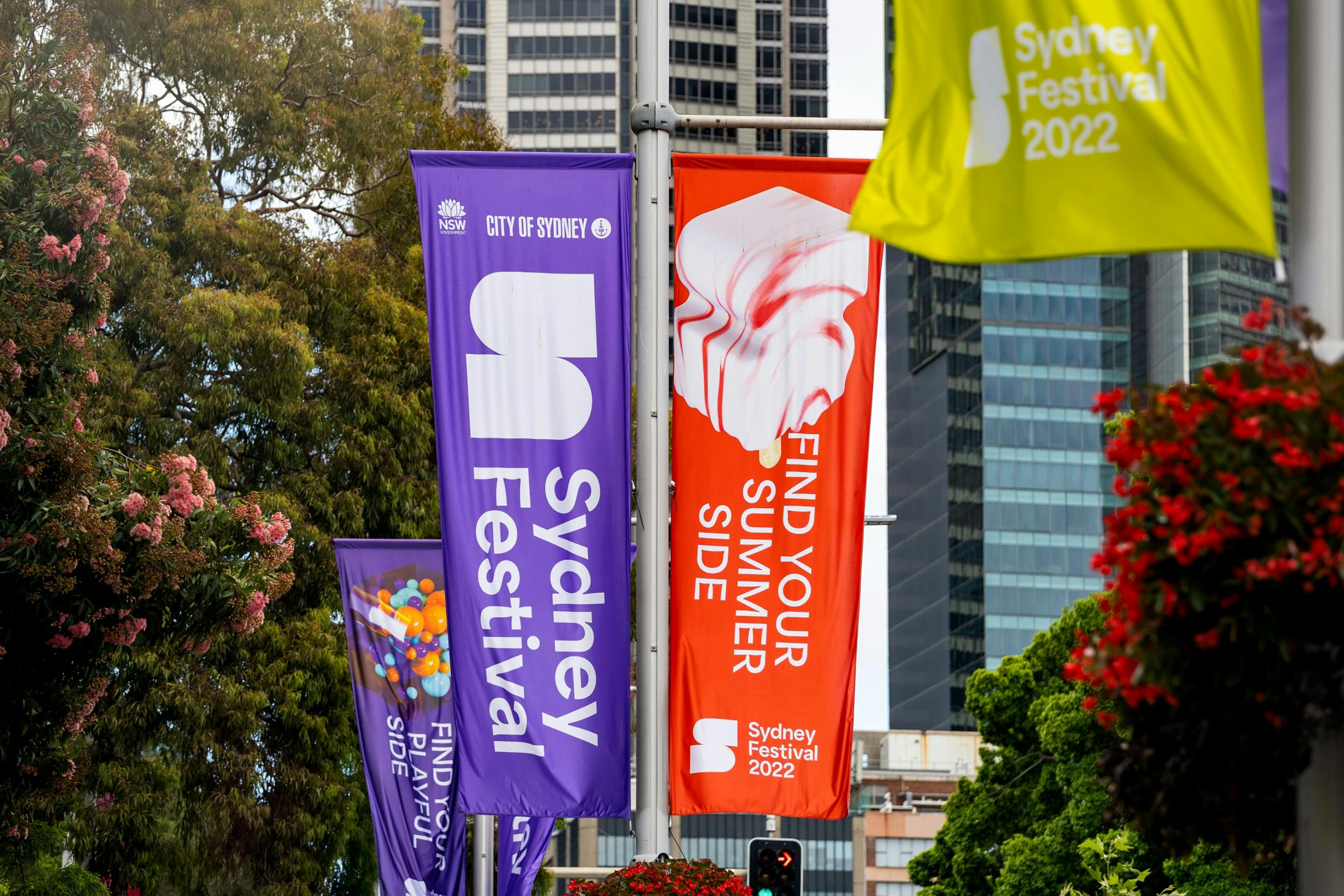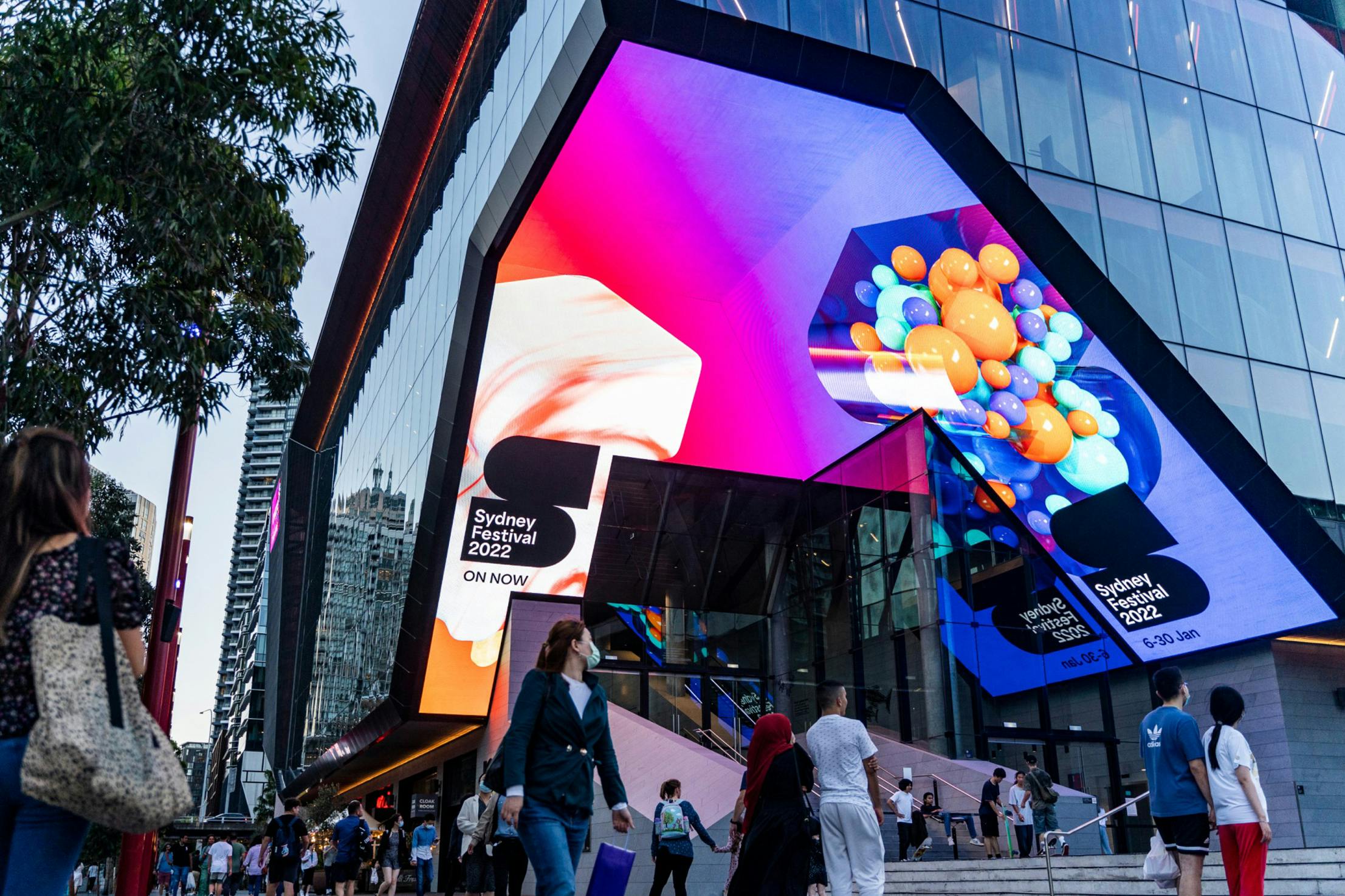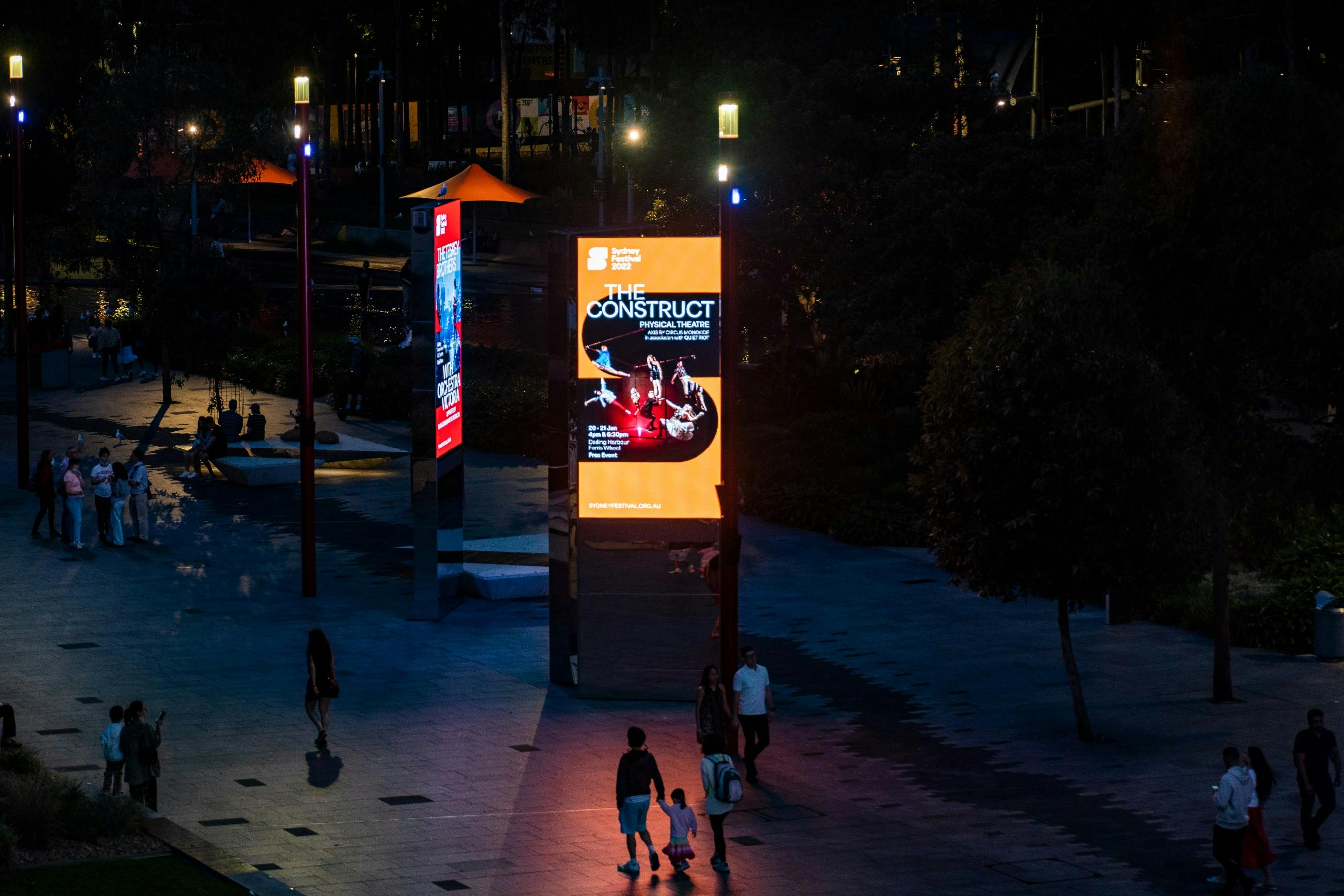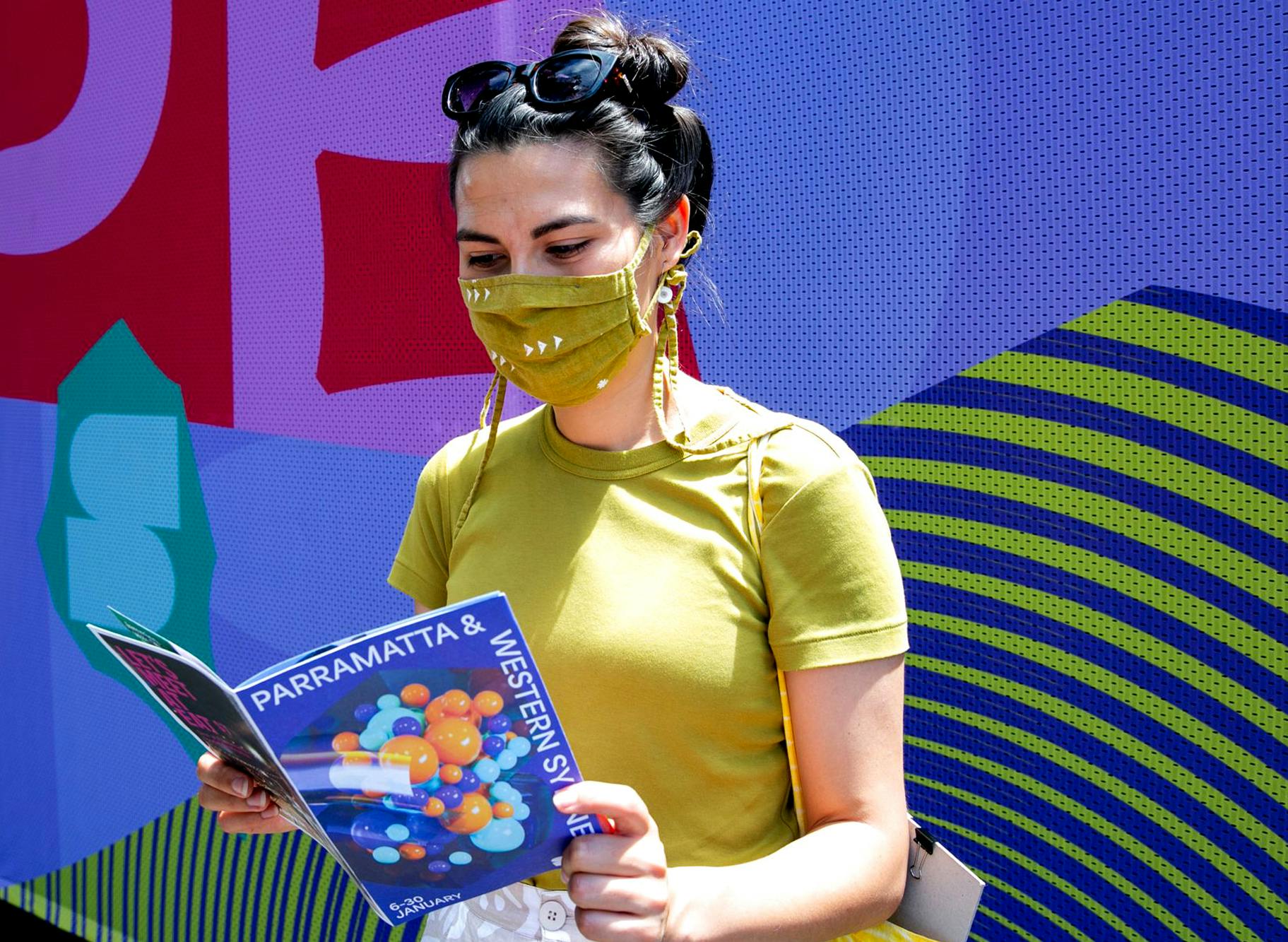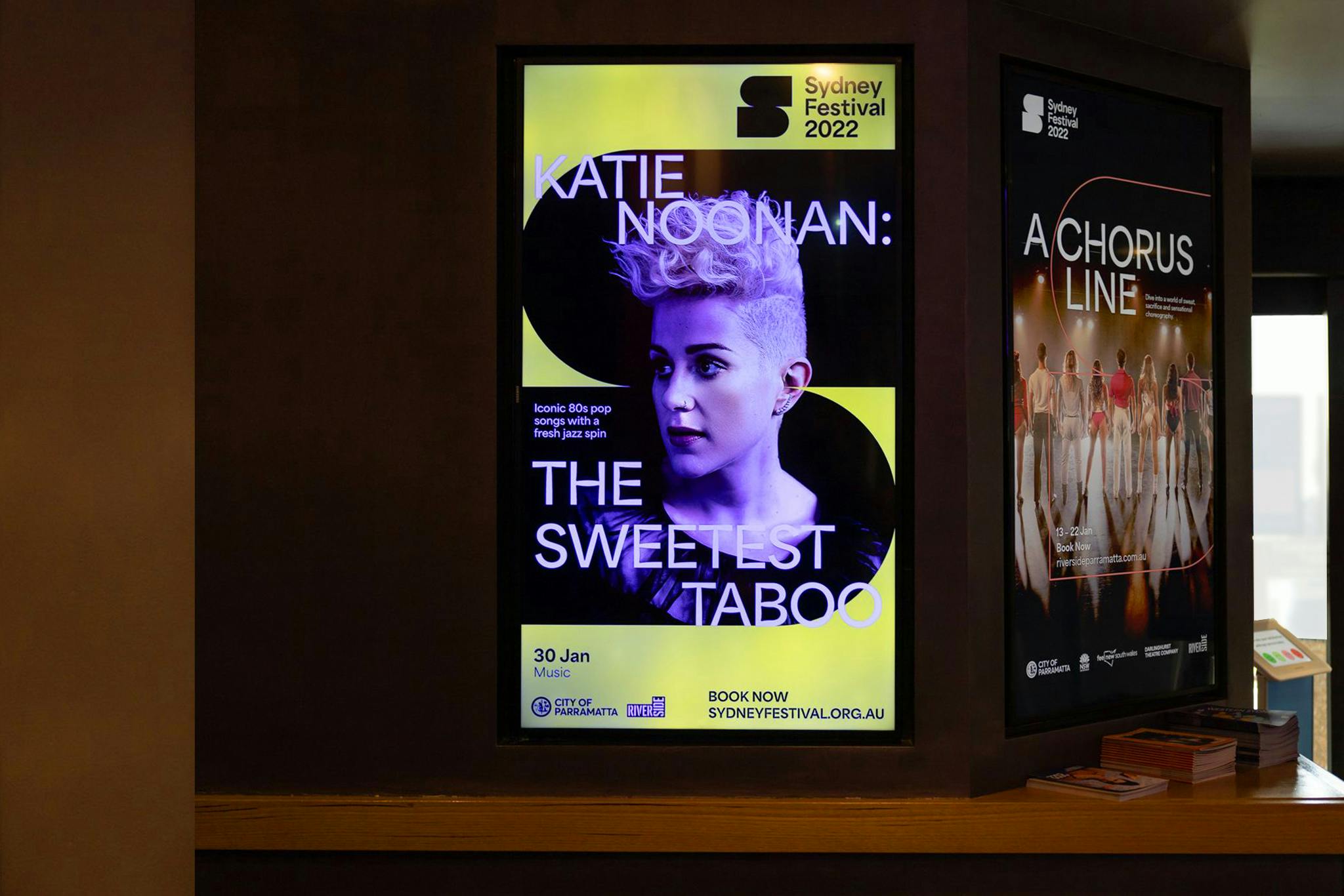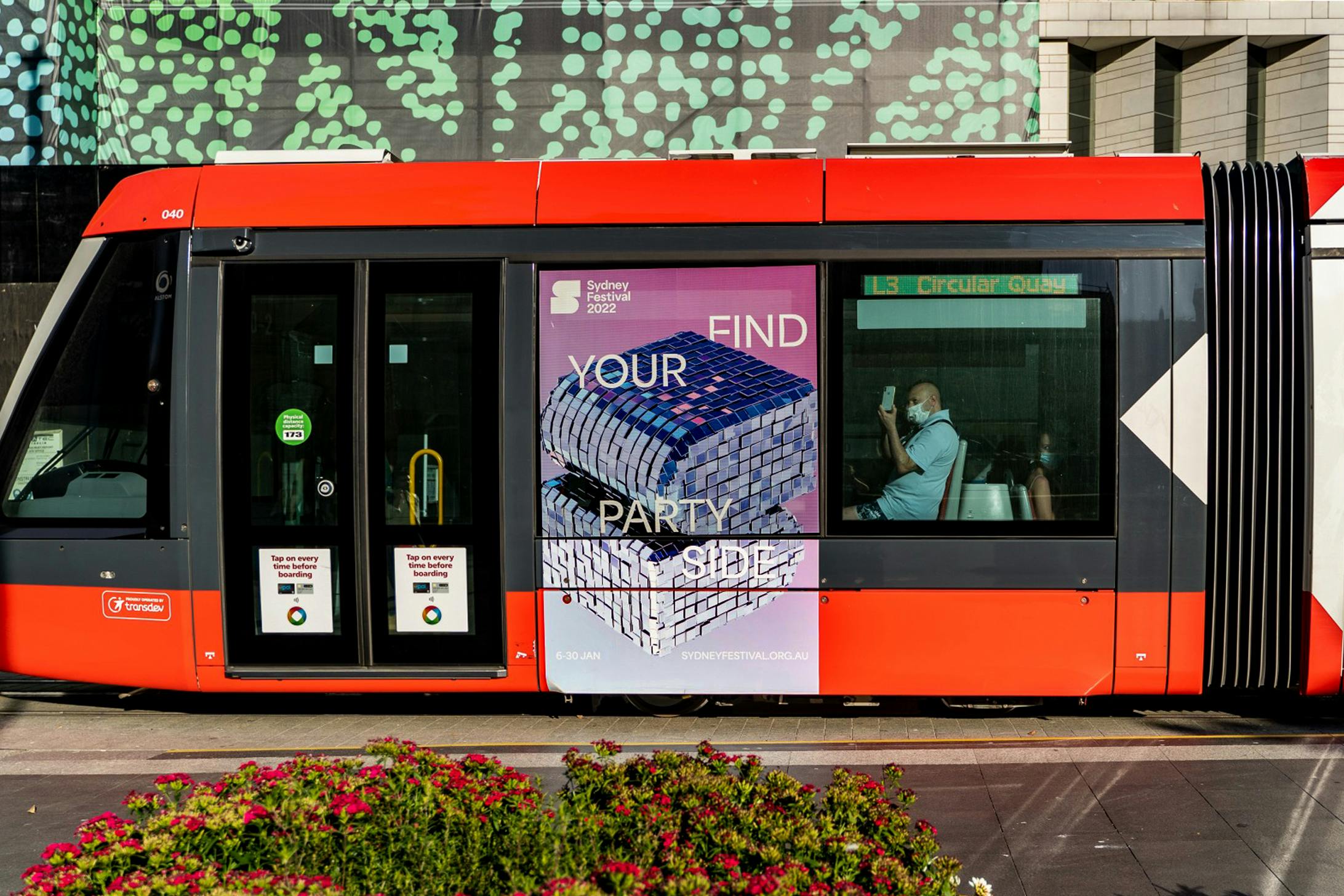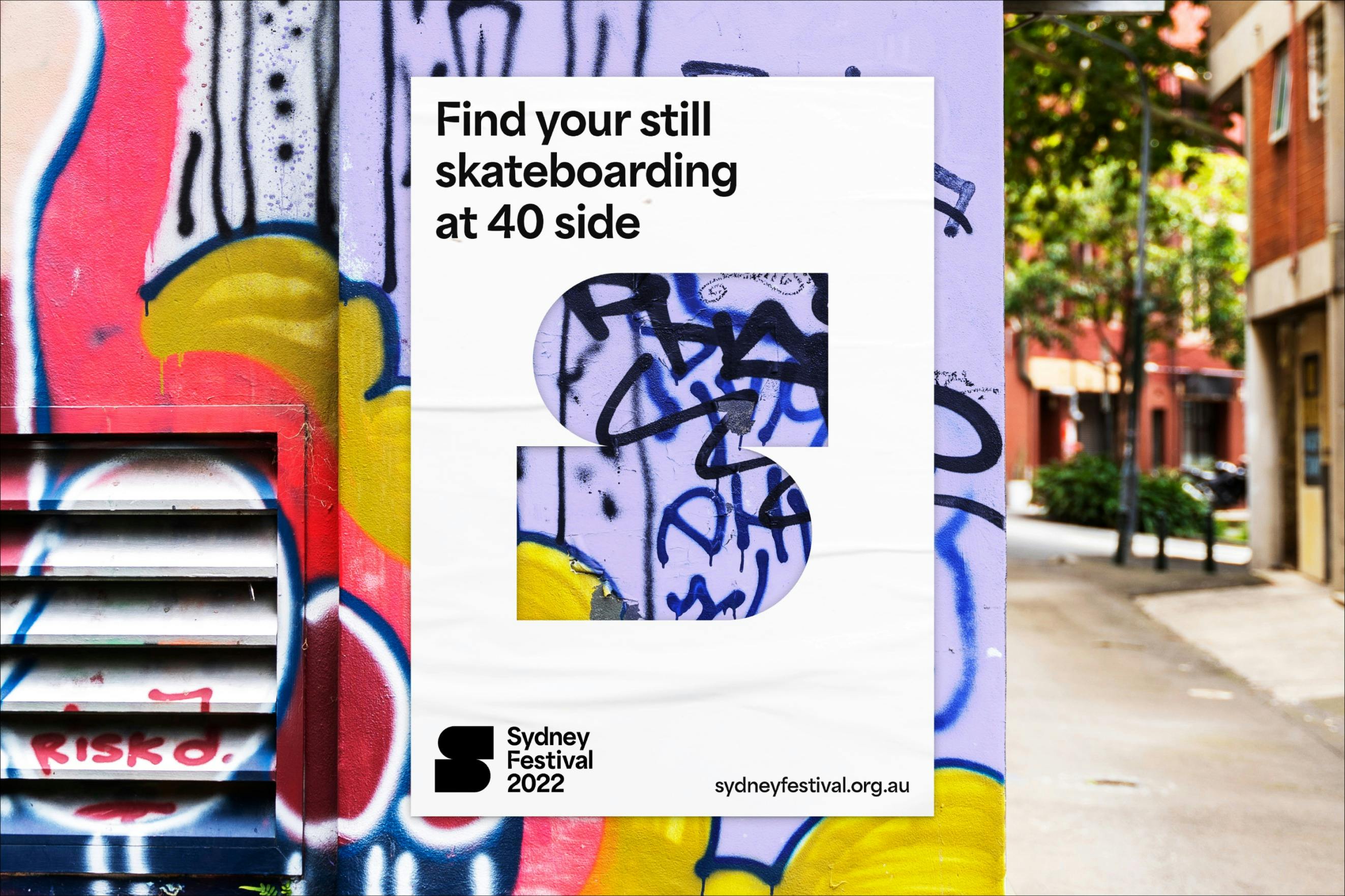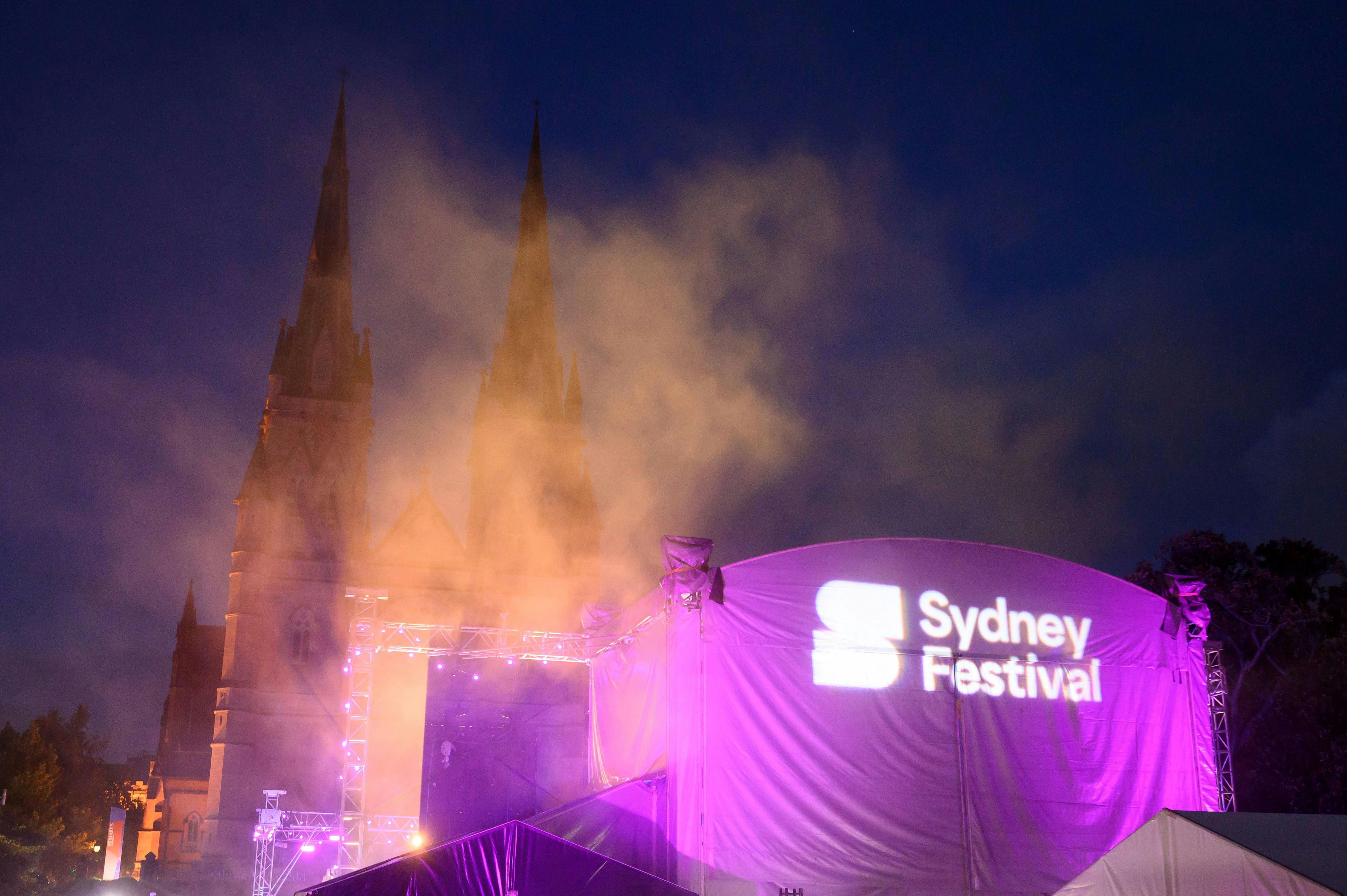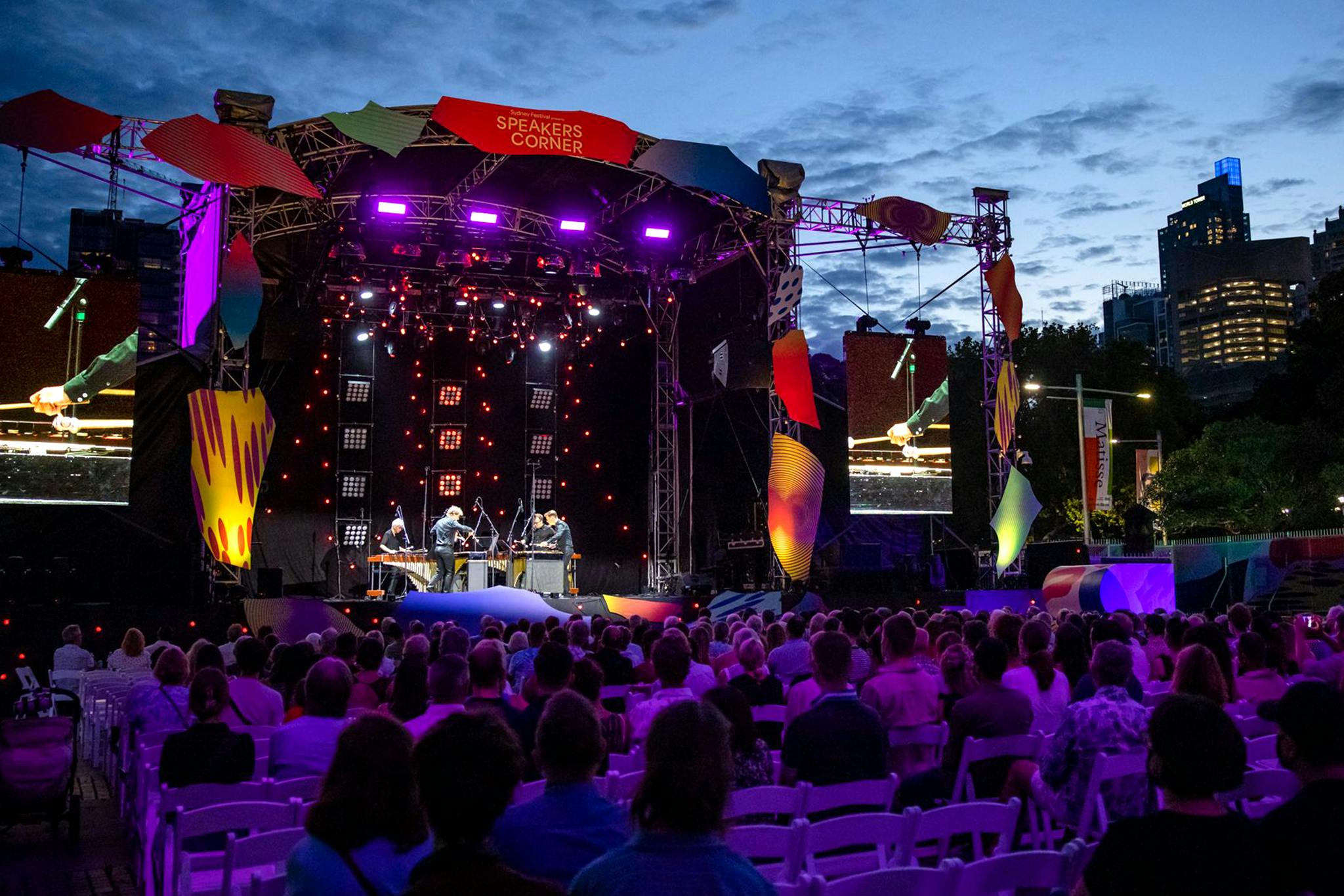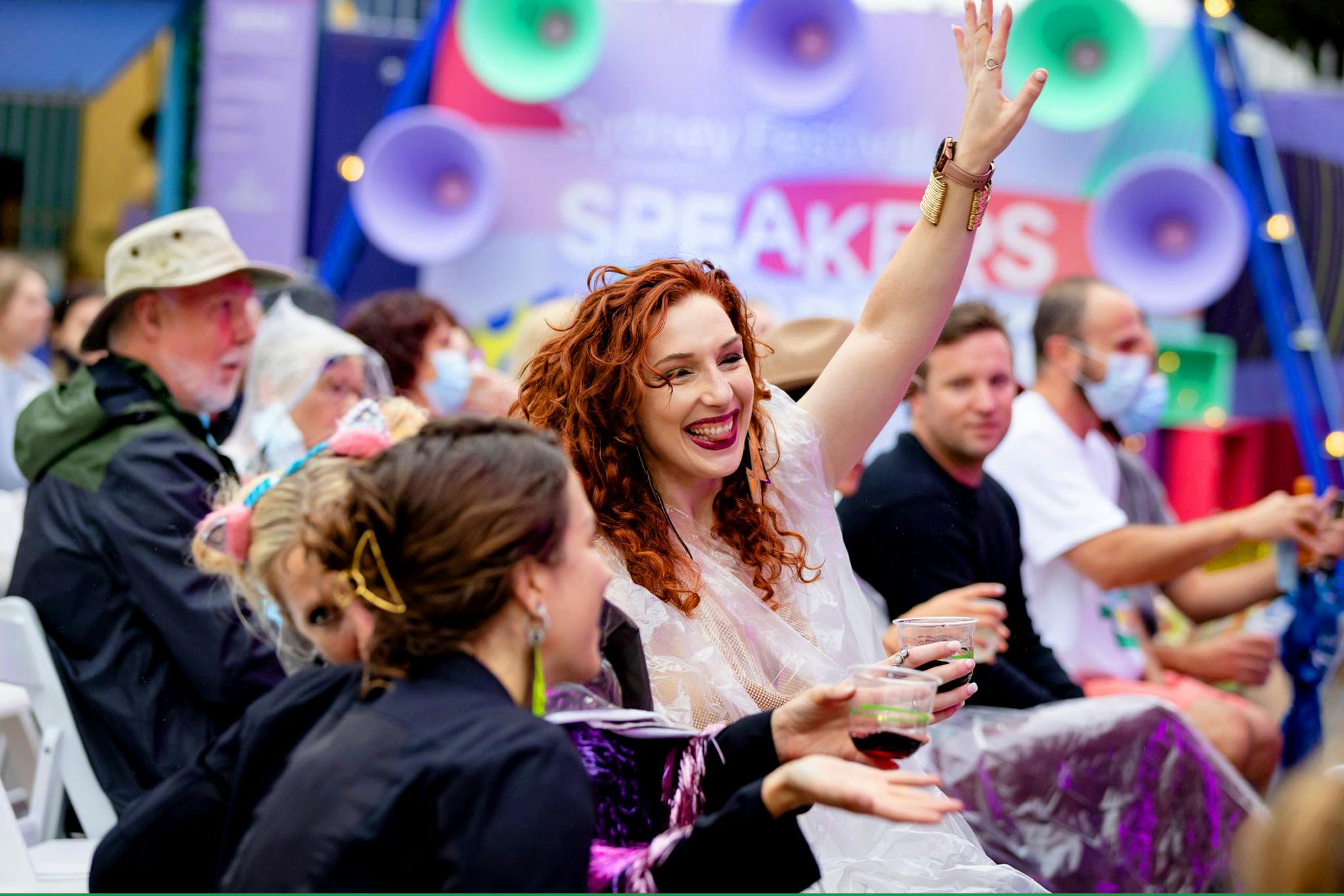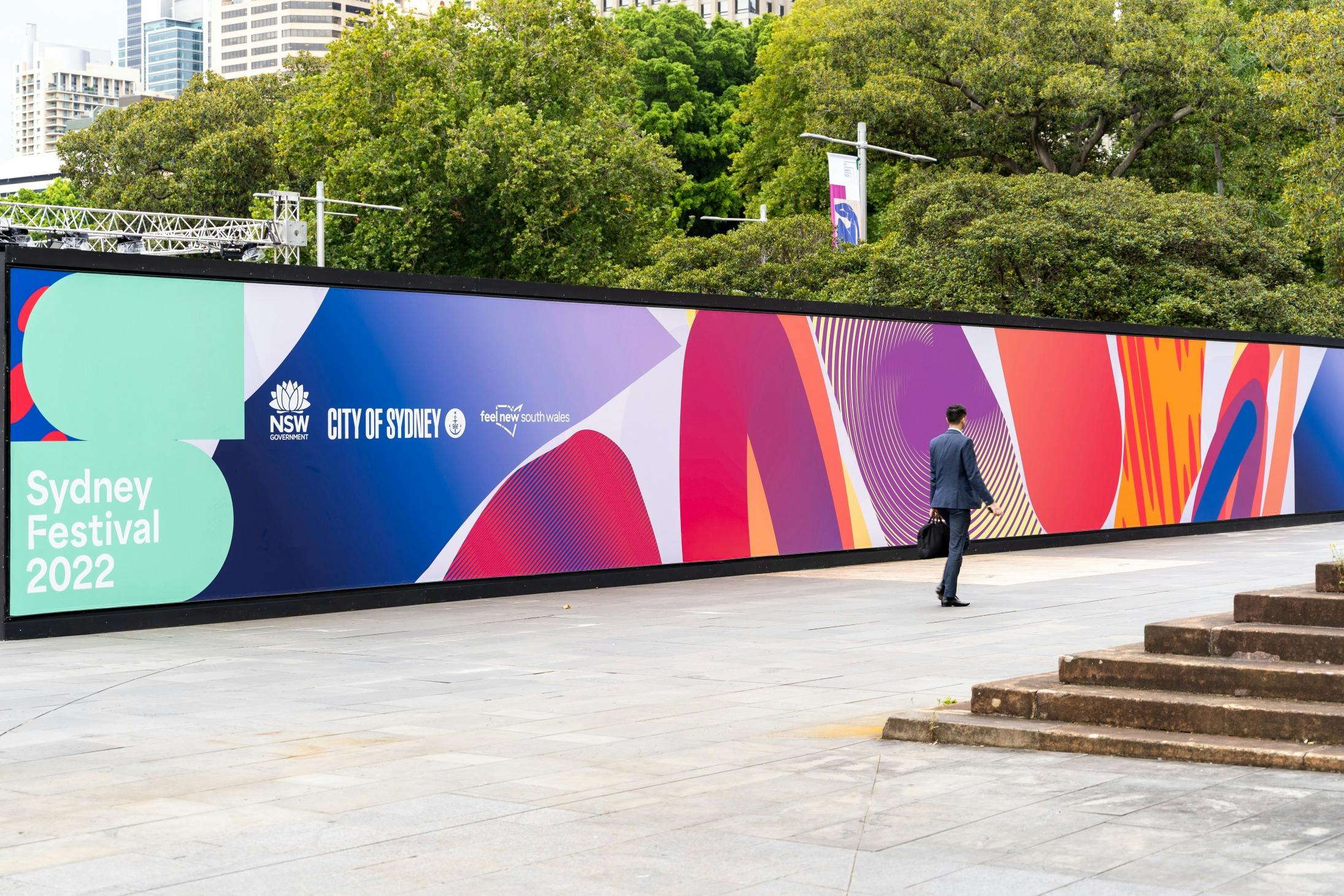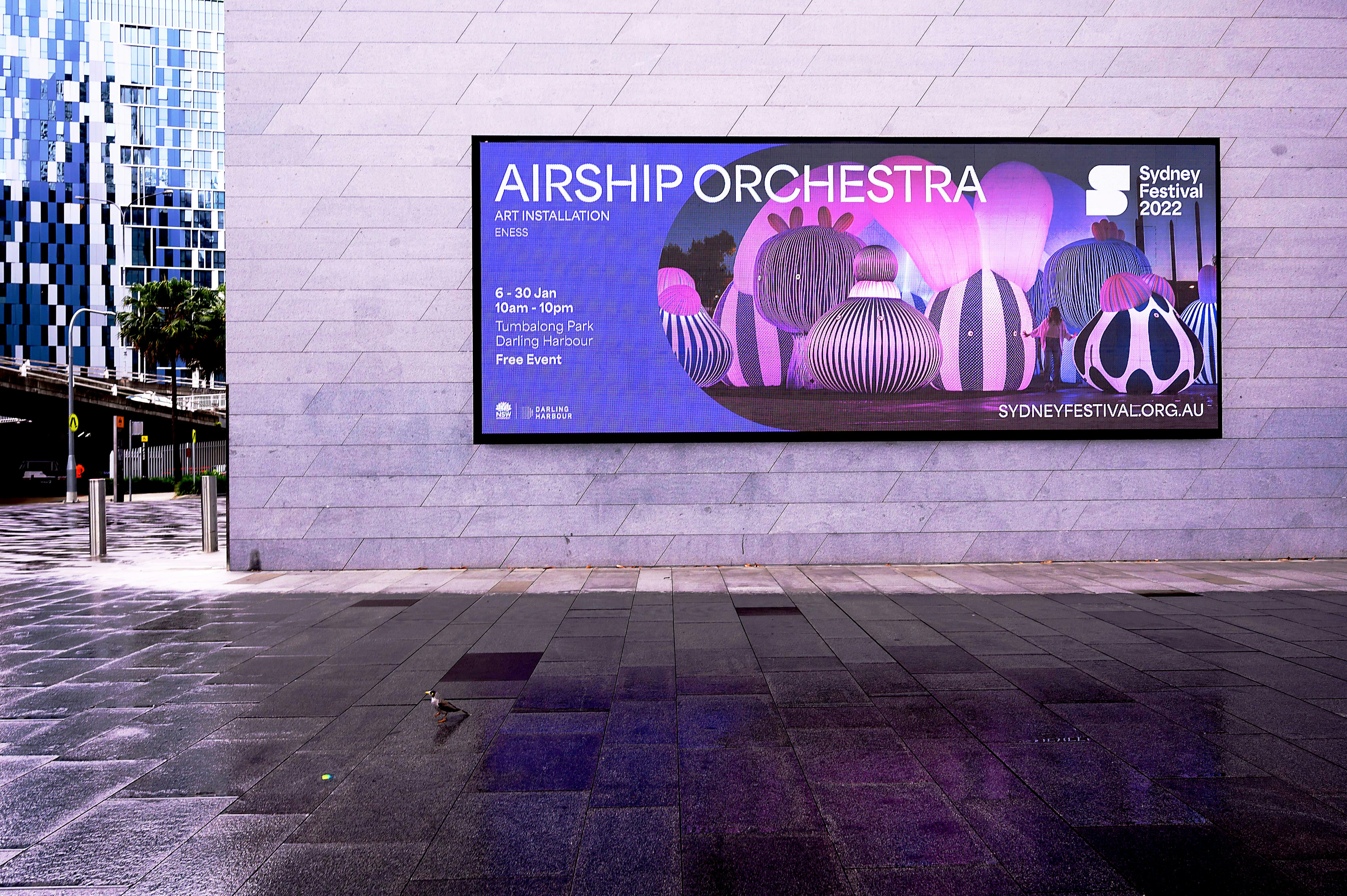 Taking it to the streets
As Summer arrived, the Sydney Festival marketing campaign hit the streets. An assortment of OOH applications encouraged audiences to identify with their own Sydney side and, in turn, explore what the festival had to offer. From Circular Quay to Parramatta, we had a way to celebrate every side of Sydney authentically and on a broad scale.
What's your Sydney side?
It was one thing for the brand to visually represent the different sides of Sydney, and another to make these sides a valuable component of the festival experience. We looked at ways we could connect the textures and themes of each Sydney side to specific events, allowing us to create personalised experiences for festivalgoers.
TVC & Teasers
A series of teasers focused on abstract, sensory experiences that drew on the sights, sounds and textures of the festival.
Creating a TVC was a collaborative effort. With a fresh lockdown limiting production options, we got together with the teams at Vandal and Sydney Festival to put something together. It took a village, with everyone chipping in homemade footage, and our favourite Redfern pub putting their hand up as a filming venue.
Results:
Over 300,000 attendees, up 88% from 2021
Over 141,000 ticketed attendees, up 127% from 2021
Unique website users up 47%, from 2021
Average TVC view through rate of 97.4%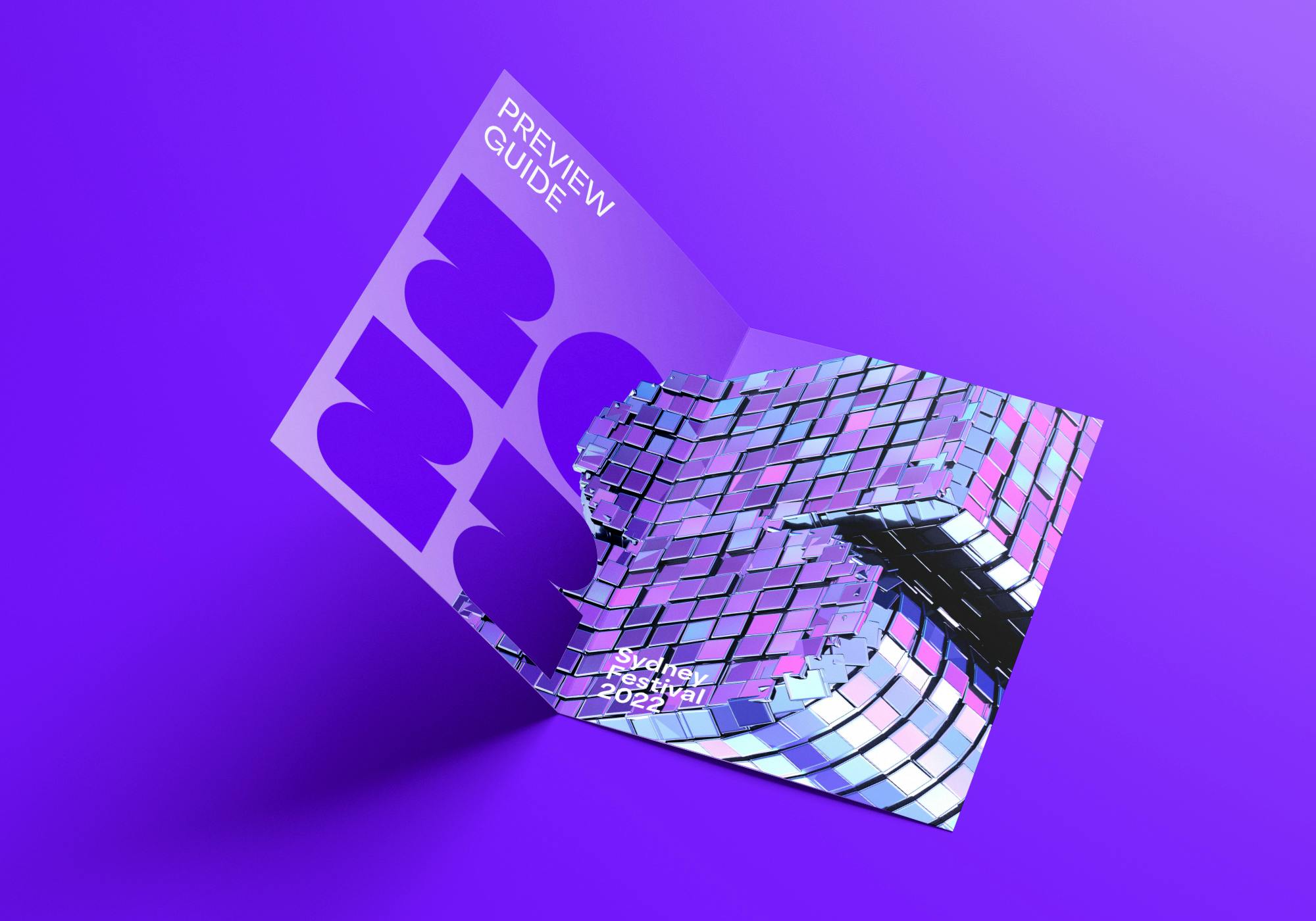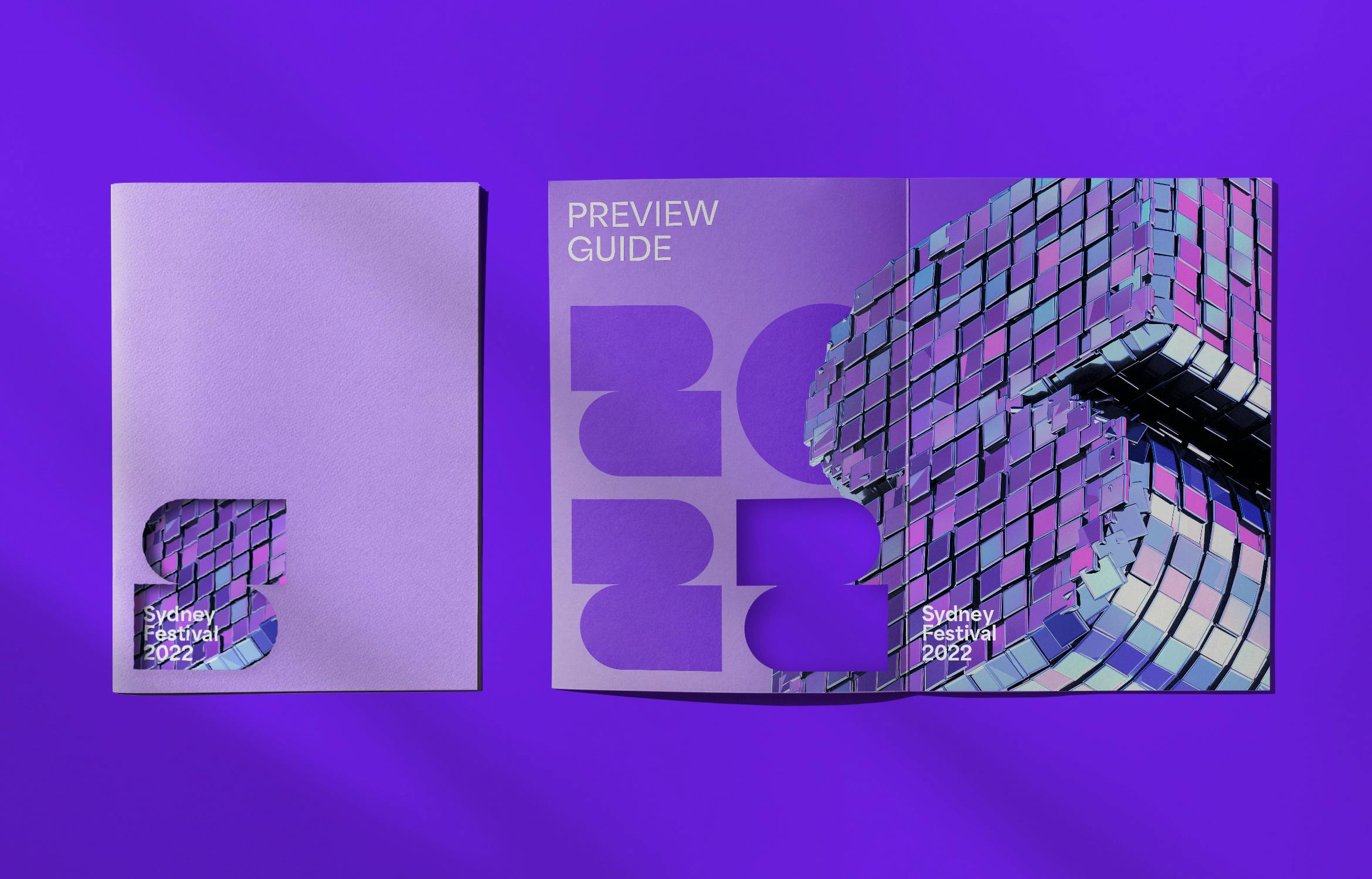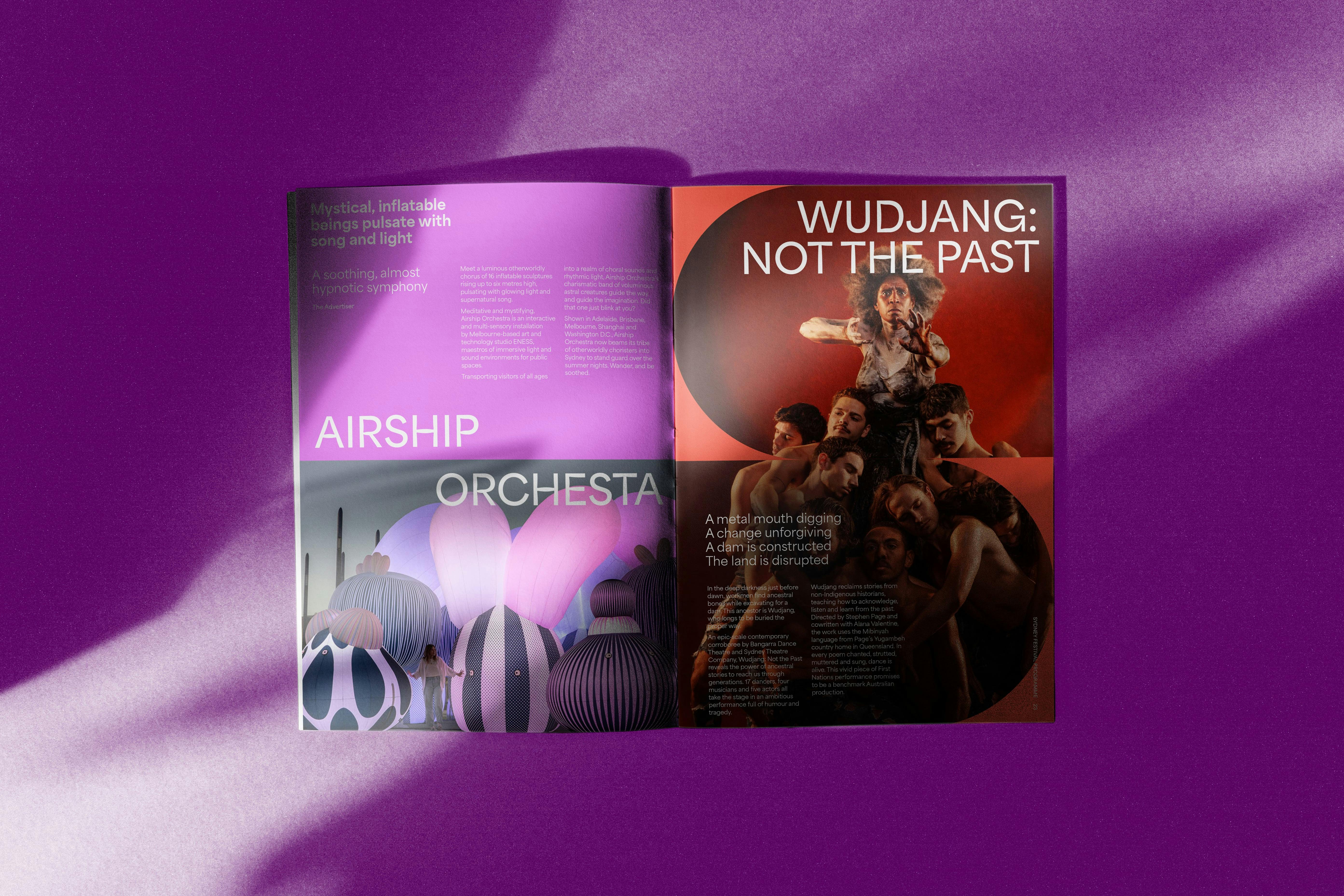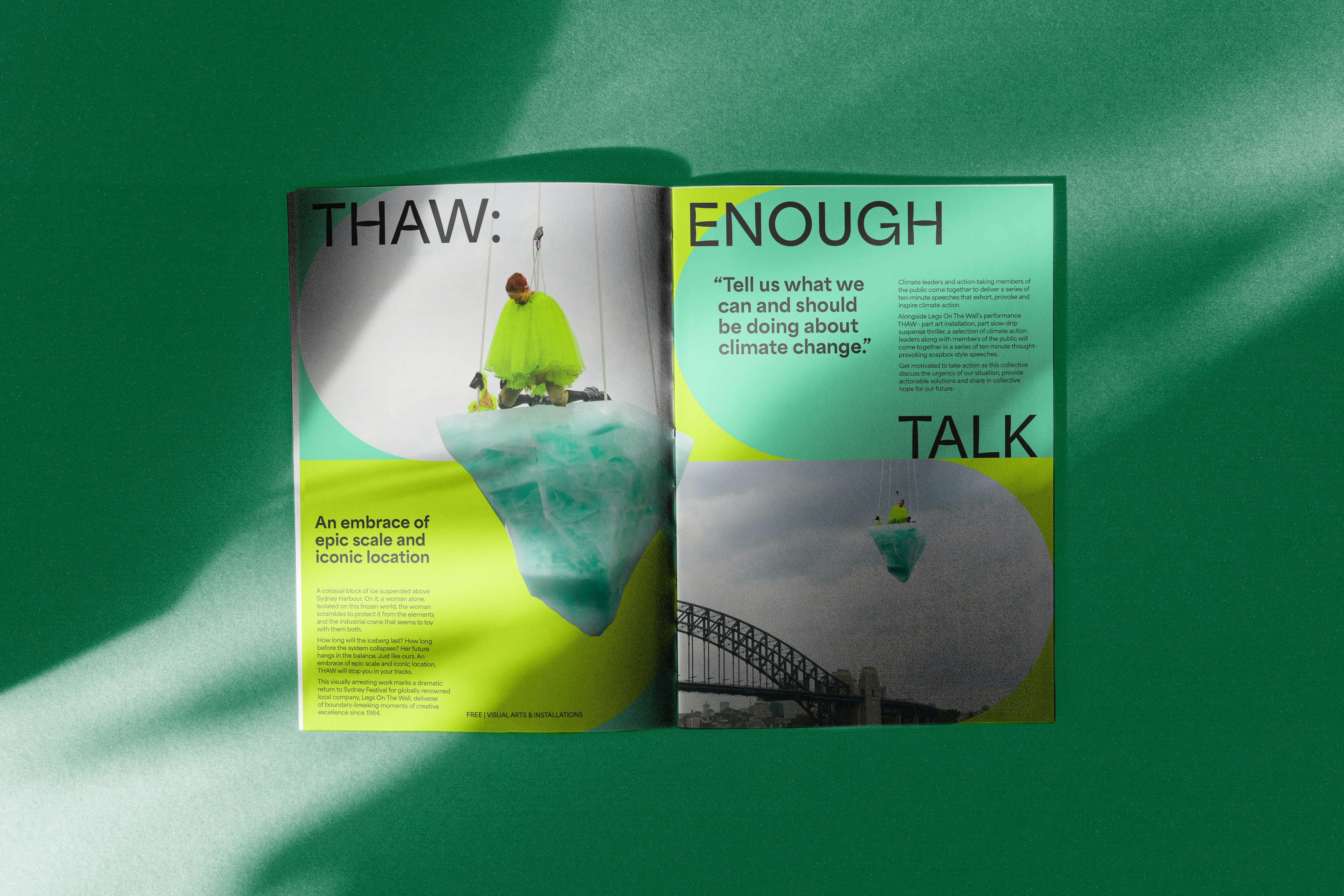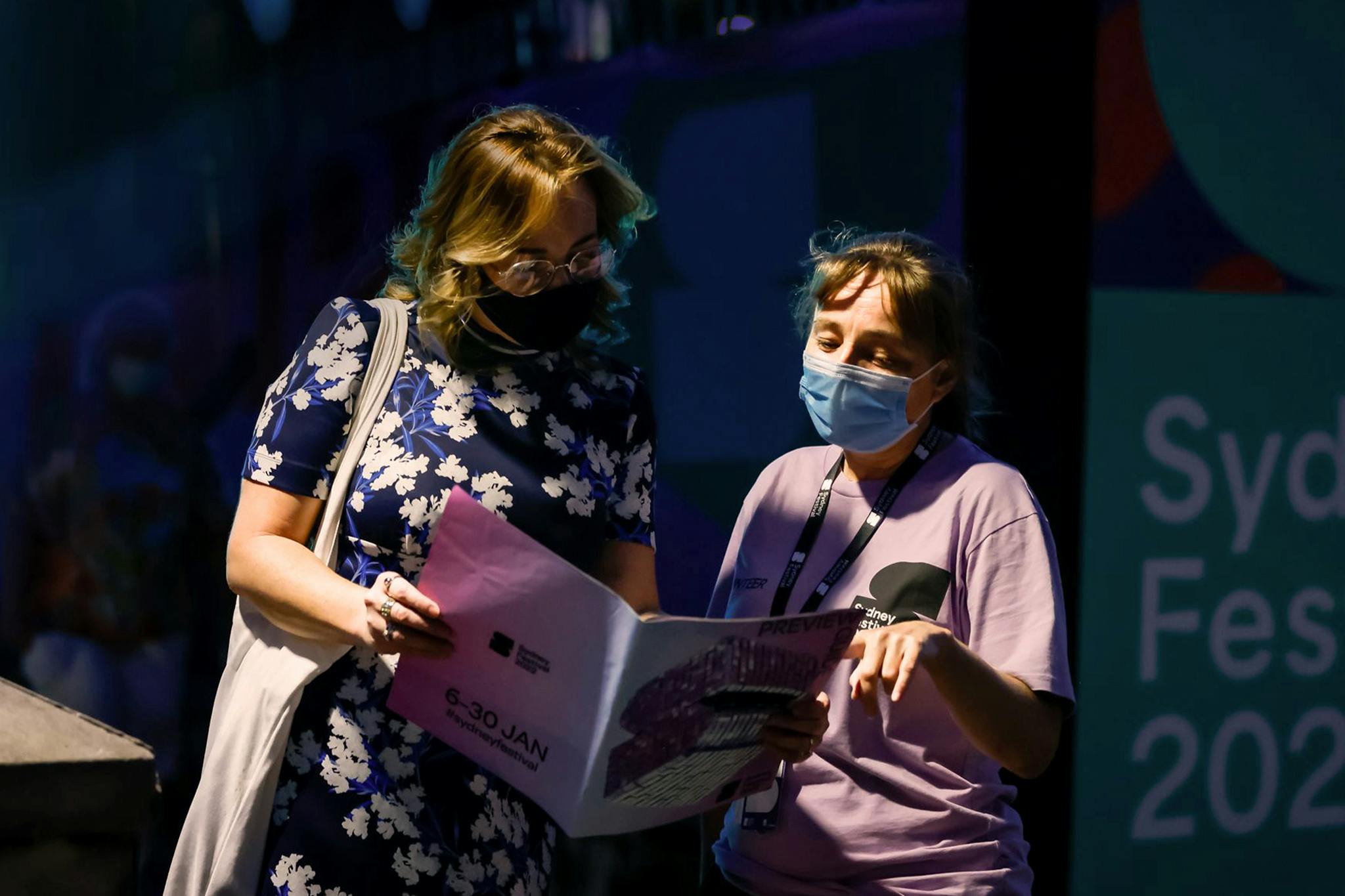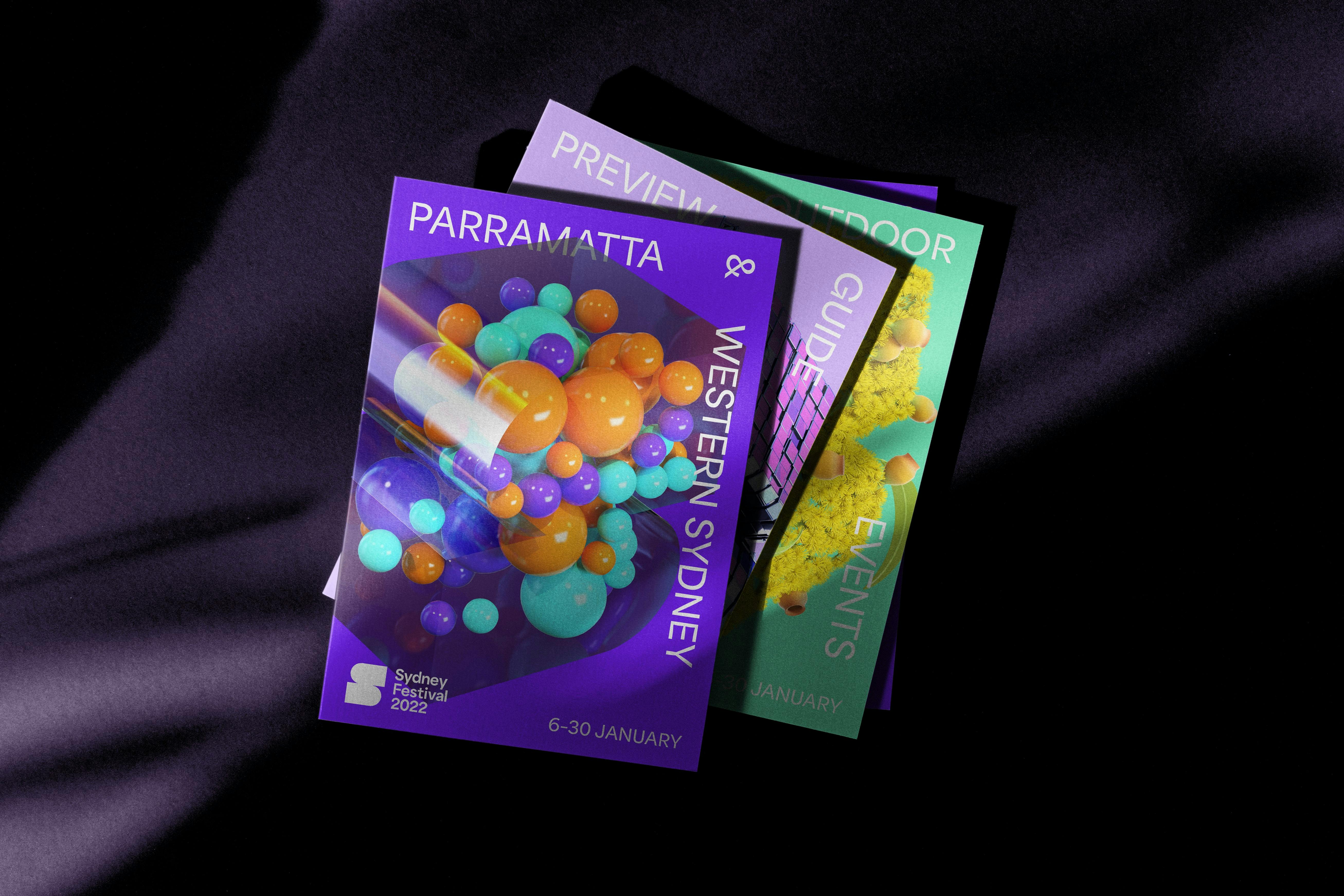 "We've had the pandemic, we've had lockdowns, we've had lockout laws. But underneath, the soul of a Sydneysider never disappears. I truly believe that Sydneysiders have tenacity. We're vivacious and we're effervescent. I really wanted this new brand to capture that."
Olivia Ansell