Being relatable for the whole creative community
The D&AD Awards programme is one of the most renowned in our industry, promoting global creative excellence for 61 years. To this day, winning a coveted pencil is undeniable proof that you're making the best creative work in the world, validated by the 400+ creative leaders and practitioners that judge the entries. But with the commercial creative industries continually evolving in response to new consumer behaviours and cultural influences, D&AD knew that it couldn't just rely on its legacy and heritage alone. We partnered with D&AD on their 2023 Awards campaign to address some of these challenges by communicating the creatively diverse and inclusive universe of the D&AD Awards.
Services
Campaign Strategy, Campaign Design, Key Messaging, 3D Design, Motion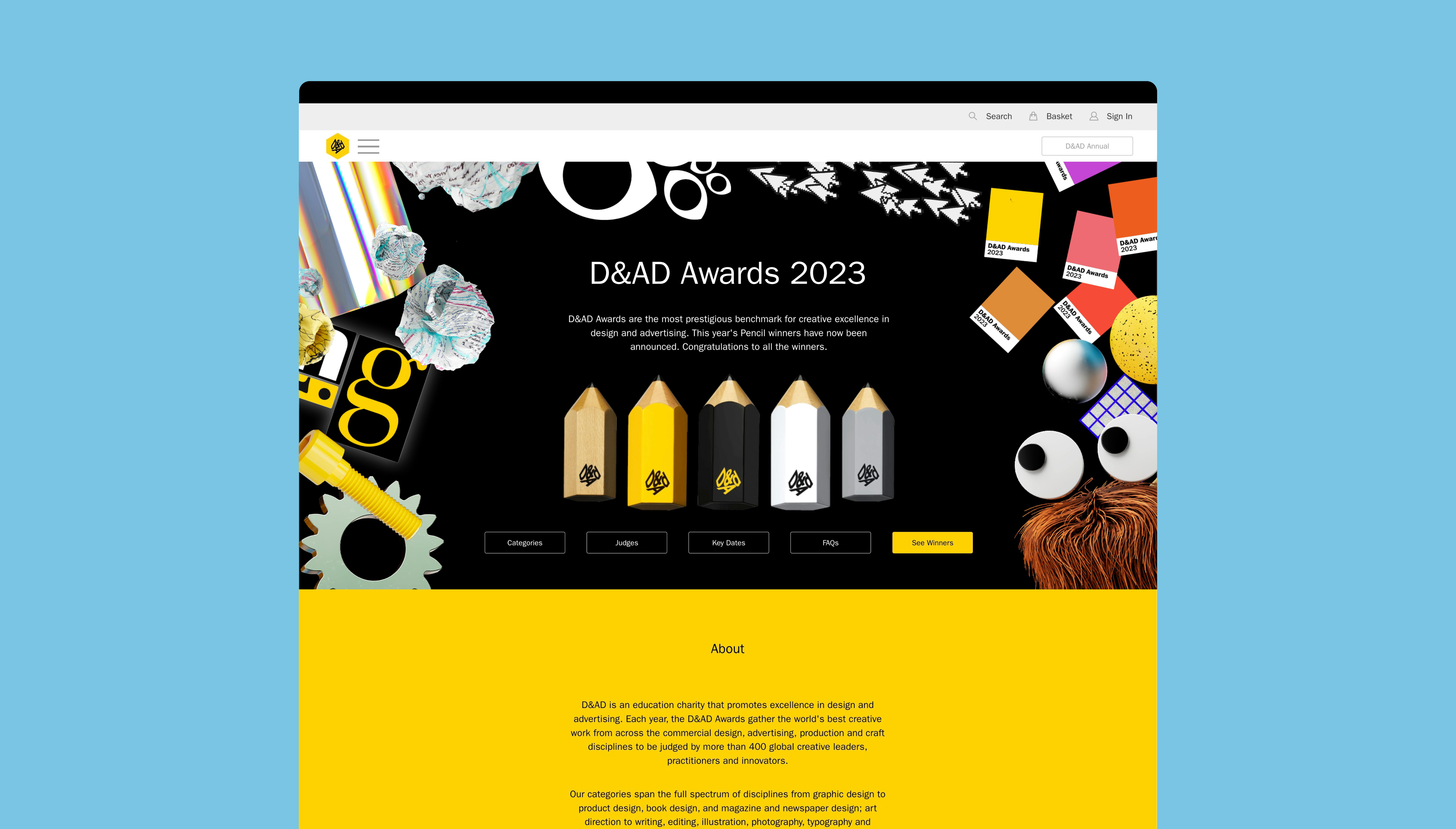 What making it is made of 
The ambition for the 2023 campaign was two-fold: first, to demonstrate how D&AD Awards serves the whole creative community and raise awareness of emerging creative disciplines in addition to the more well-known and traditional categories. Second, to highlight the value of winning a D&AD Award, helping creative practitioners and companies recognise how entering their work gives back to their teams and benefits their businesses and clients.
Our integrated digital campaign turned D&AD Awards inside out, showing the true inner workings of what goes into winning a pencil and therefore 'making it' in the industry. 'What making it is made of' is our strapline - an insider's wink to creatives everywhere who can see some of themselves in the campaign: their different disciplines, their processes, their tools, their emotions. It was important that the campaign touched on authentic truths experienced by creatives of all kinds from around the world. To achieve this we tapped into the M&C Saatchi Group global network and our contacts across the industry to get rich insights into the everyday creative reality of our colleagues and peers. We wanted our campaign to speak the language of creative makers and decision-makers, while upholding the global creative excellence D&AD is famous for. 
Giving new meaning to an icon 
Working with such an iconic brand, we felt we would be missing a trick to ignore their most recognised asset; the pencil. We used the pencil footprint and D&AD yellow to clearly root every execution in D&AD's world, while the diverse content in each pencil can change to represent anything from a particular discipline or an award category to a part of the creative process or a creative mindset.
The mixed-media campaign executions create a smile in the mind, with clever and humorous scenarios that integrate motion and messaging in a way that feels relatable and current. The pencils each capture a universal truth, creative in-joke or familiar situation we've experienced in our careers, so the tone is deliberately familiar, colloquial and humble. To ensure the executions were relatable to a global audience we created a collaborative global project team, chasing the sun with teams in Australia, the UK and US. This was a really rewarding process and meant we avoided getting lost in our own cultural traps.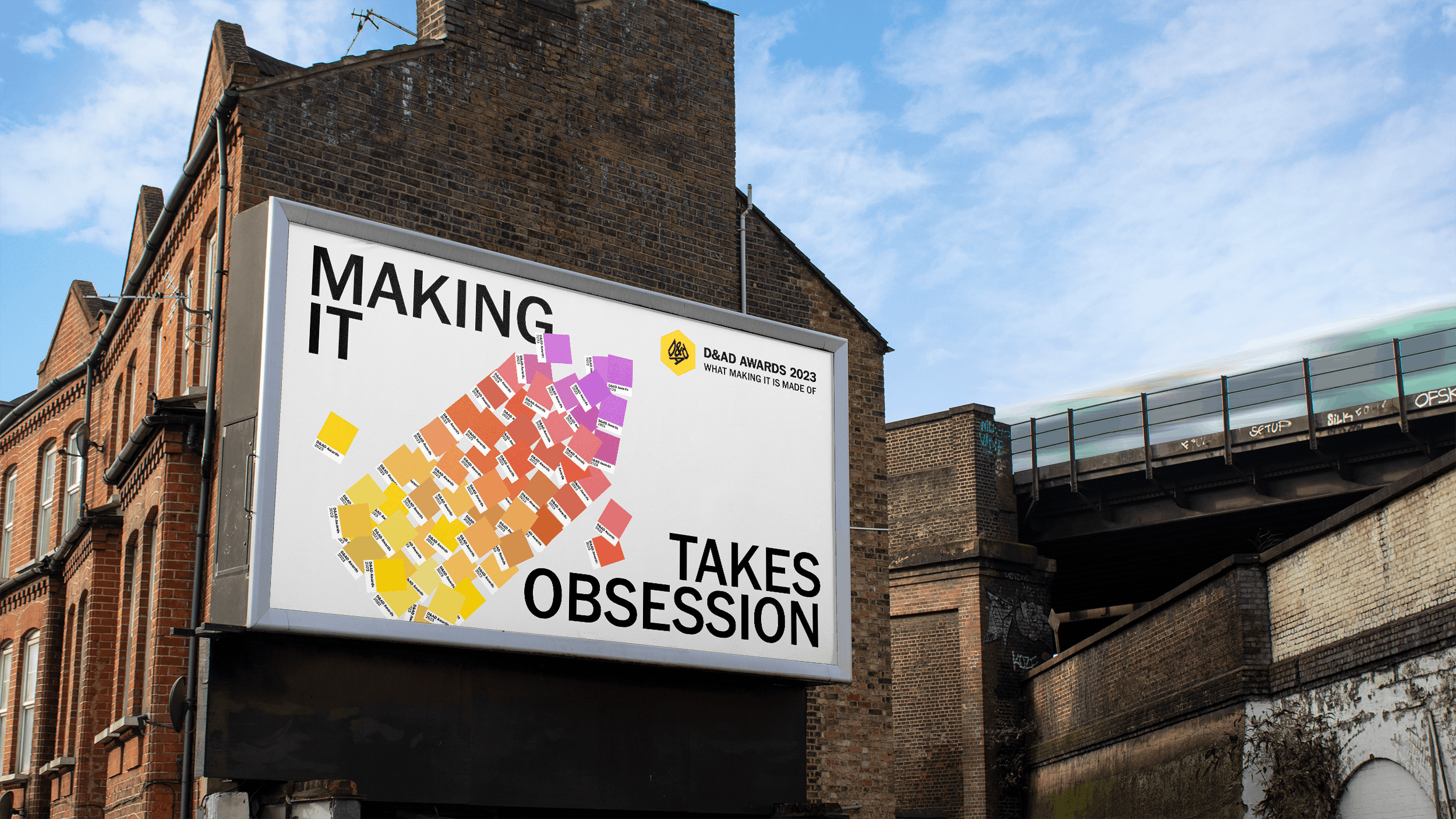 Creating impact 
We're proud of the fresh and ownable campaign we've developed. A key KPI was to create an attention-grabbing campaign that encouraged creatives to engage, share and spread among their peers. We're confident that we've achieved that and look forward to tracking the campaign's performance in the months to come. As a target audience for the D&AD Awards, we are privileged to have had the opportunity to work with such an important organisation and hope the work resonates with our peers as much as it has with our team. 
"From the moment we commenced working with Re we were impressed by their strategic, considered, and thorough approach to our ambitious brief. It can be a daunting prospect to take on a campaign that needs to speak to such a prestigious, varied and accomplished professional creative audience. Re rose to the challenge with enthusiasm, helping us find the insight and truth to make a cut-through campaign that demonstrates the value of D&AD Awards and the values that the D&AD Pencil represents."
Laura Kelly, Marketing Director D&AD
This is just the beginning of the D&AD Awards 2023 campaign launch. Keep an eye out for more pencils!