A2 Milk
Hospitality and Leisure
It's 2015. Lactose intolerance is on the rise, dairy sales are in decline and quinoa cappuccino is a thing.
How do you reintroduce people to the joy of pure milk?
The A2 difference.
The a2 Milk™ Company was founded on a simple yet profound discovery: different cows produce different milk proteins that behave differently in many people's bodies. Milk that's naturally rich in the A2 protein (and free from A1 beta casein protein) has been found by many to be easier on digestion. 
a2 Milk™ had the potential to enable people who had given up on milk to enjoy it once more. The challenge for Re was to position the brand in a highly commoditised sector, and communicate the natural credentials of a2 Milk™ to global markets.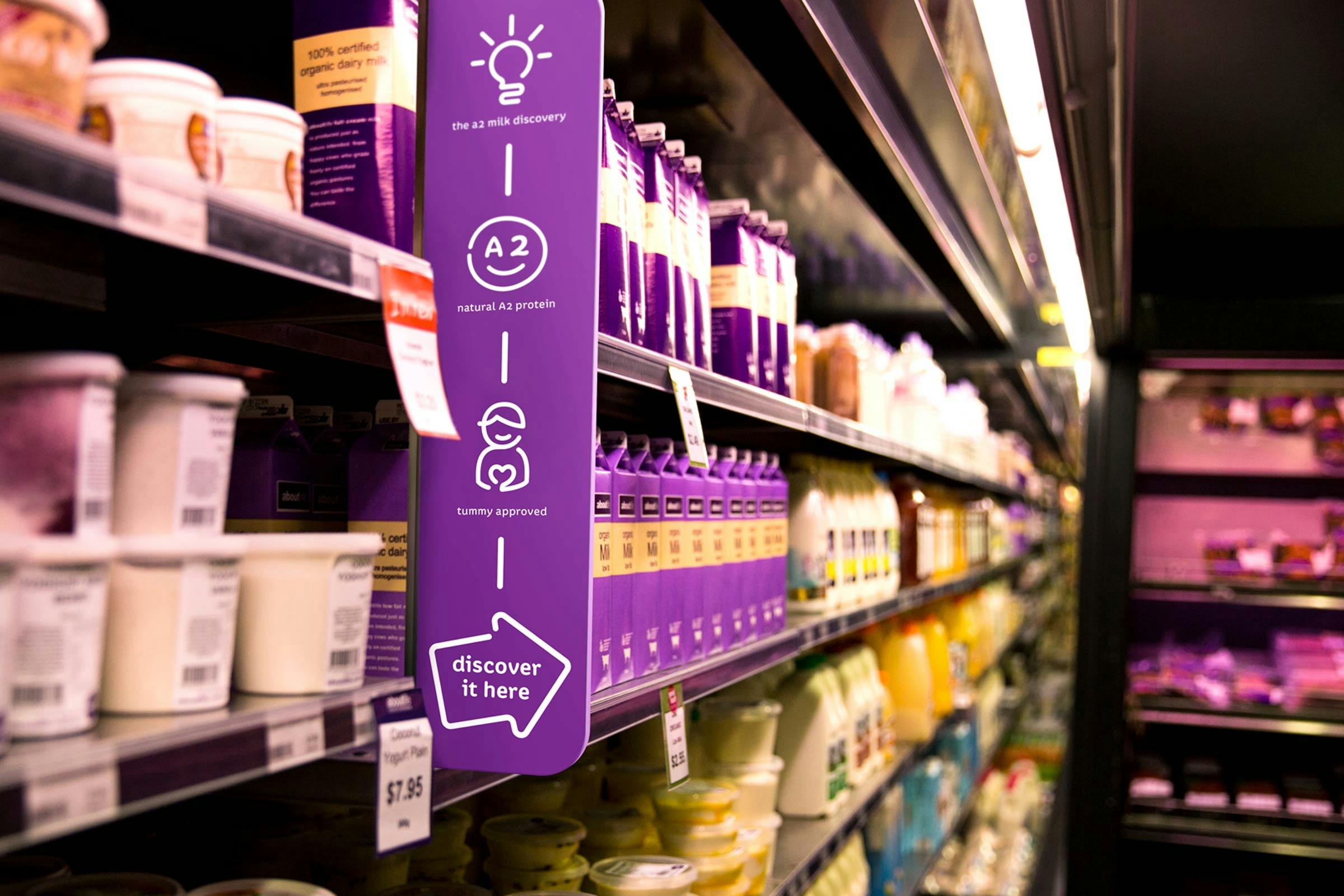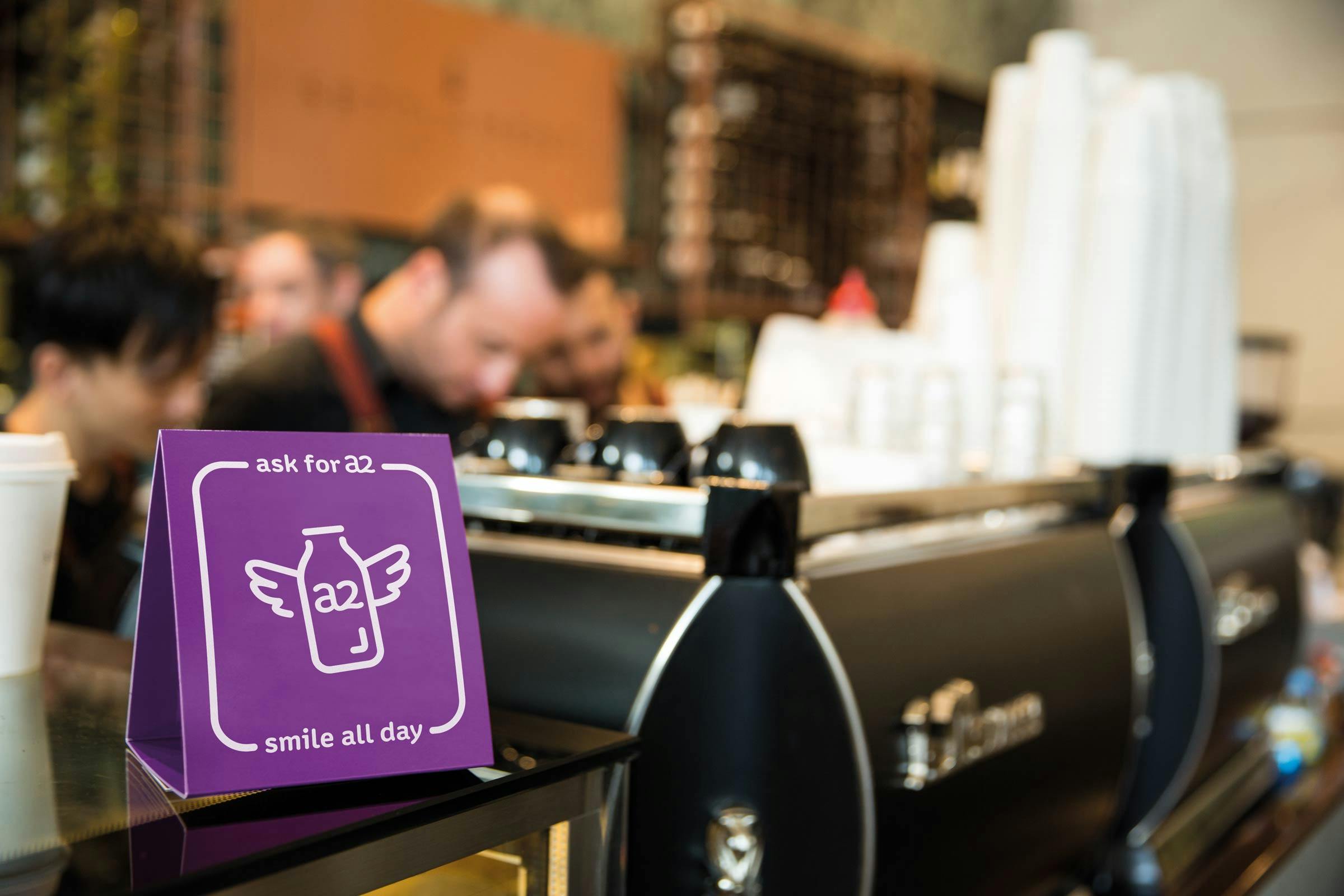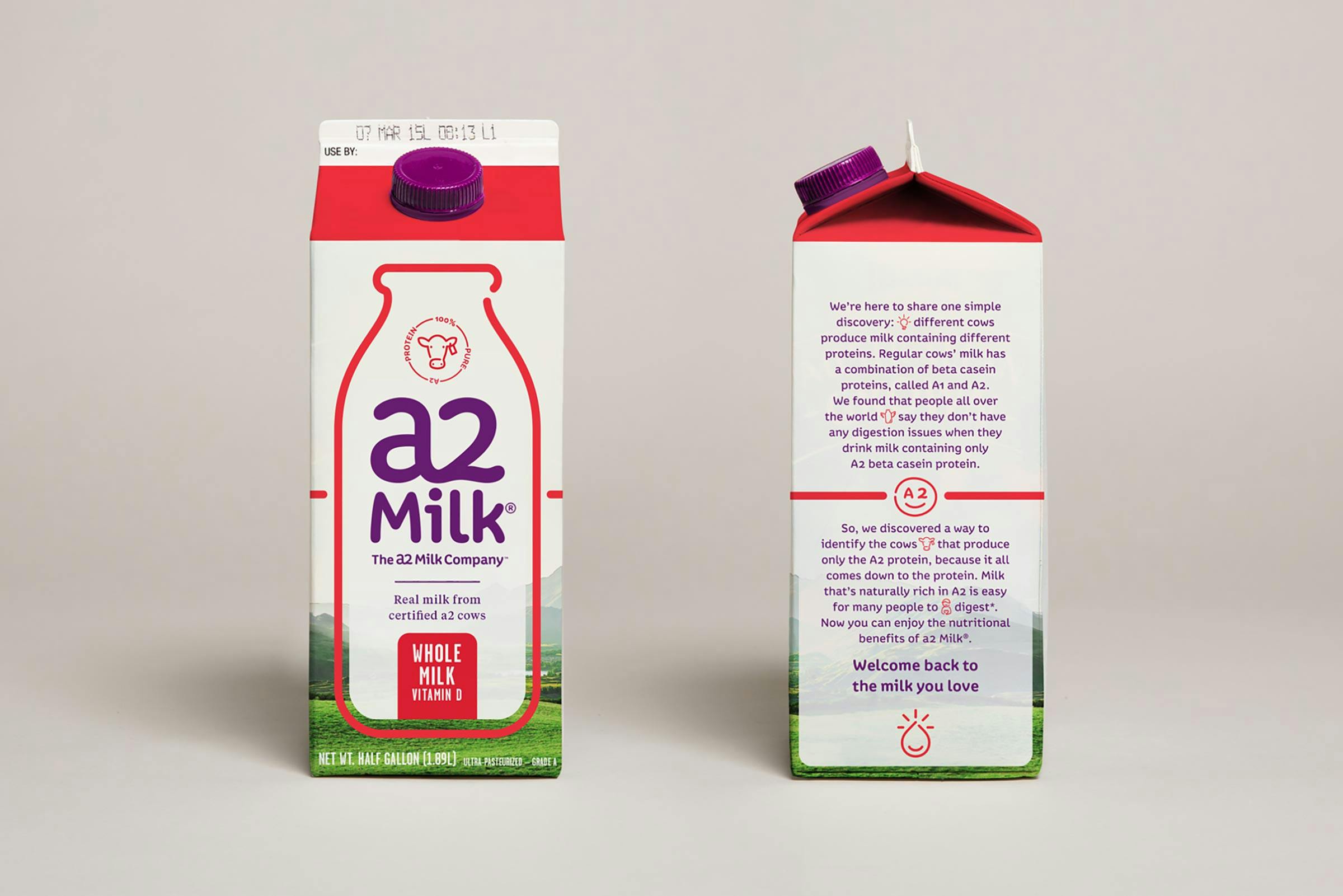 Taking a commodity into a new category.
a2 Milk™ not only needed to compete against traditional milk, but a range of plant-based alternatives. However there was an opportunity to use the brand's strong differentiators to push it into an entirely new category. By positioning a2 Milk™ as a conscious and positive lifestyle choice, the brand was able to shift from a commodity to a wellbeing product.
A complex story told simply.
To bring the a2 positioning to life, Re developed the creative platform 'The virtuous cycle'. Iconography and simple language were used to tell the complex scientific story in a humanistic way. Brand imagery focused on the clean, natural production of the milk to evoke its purity and efficacy.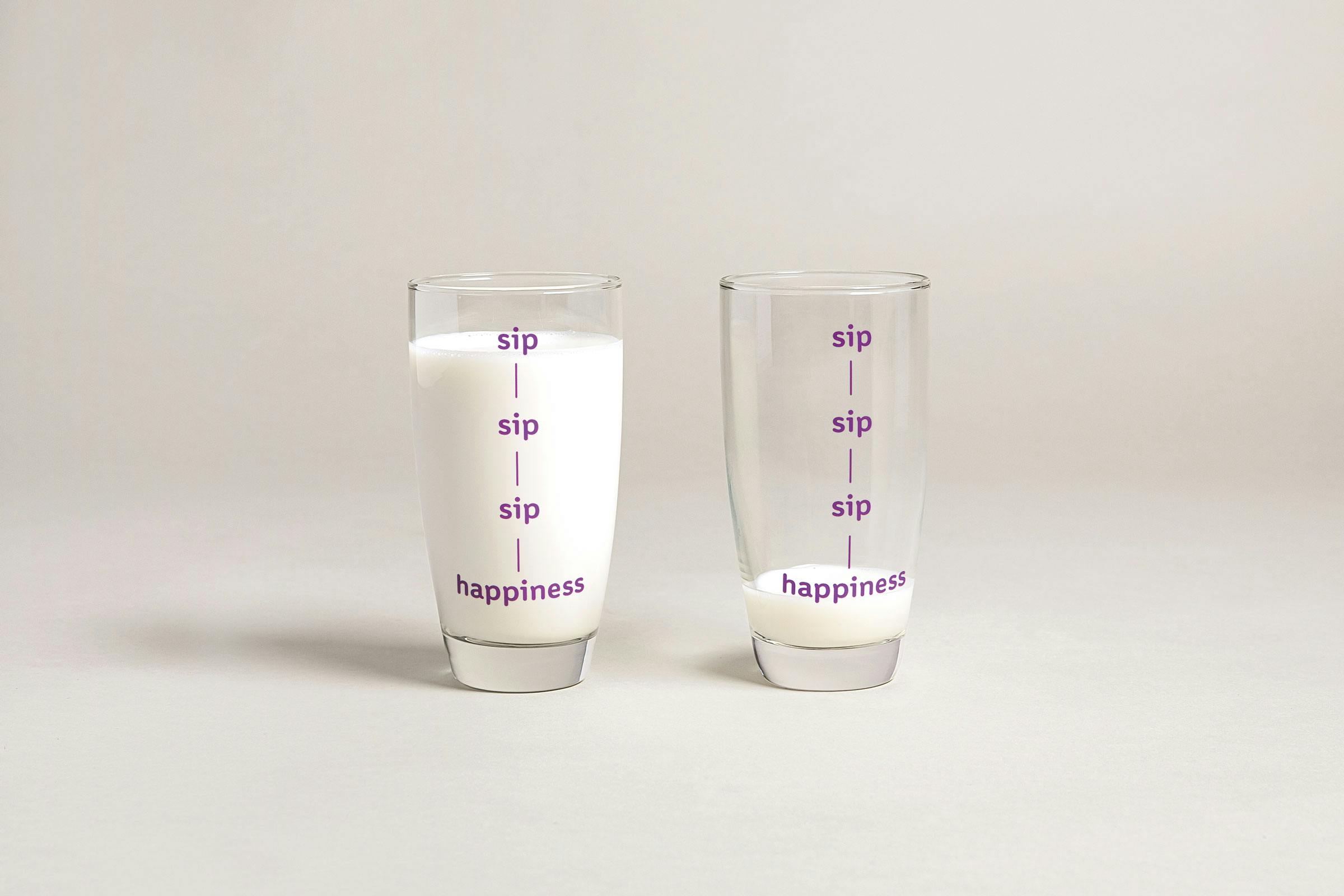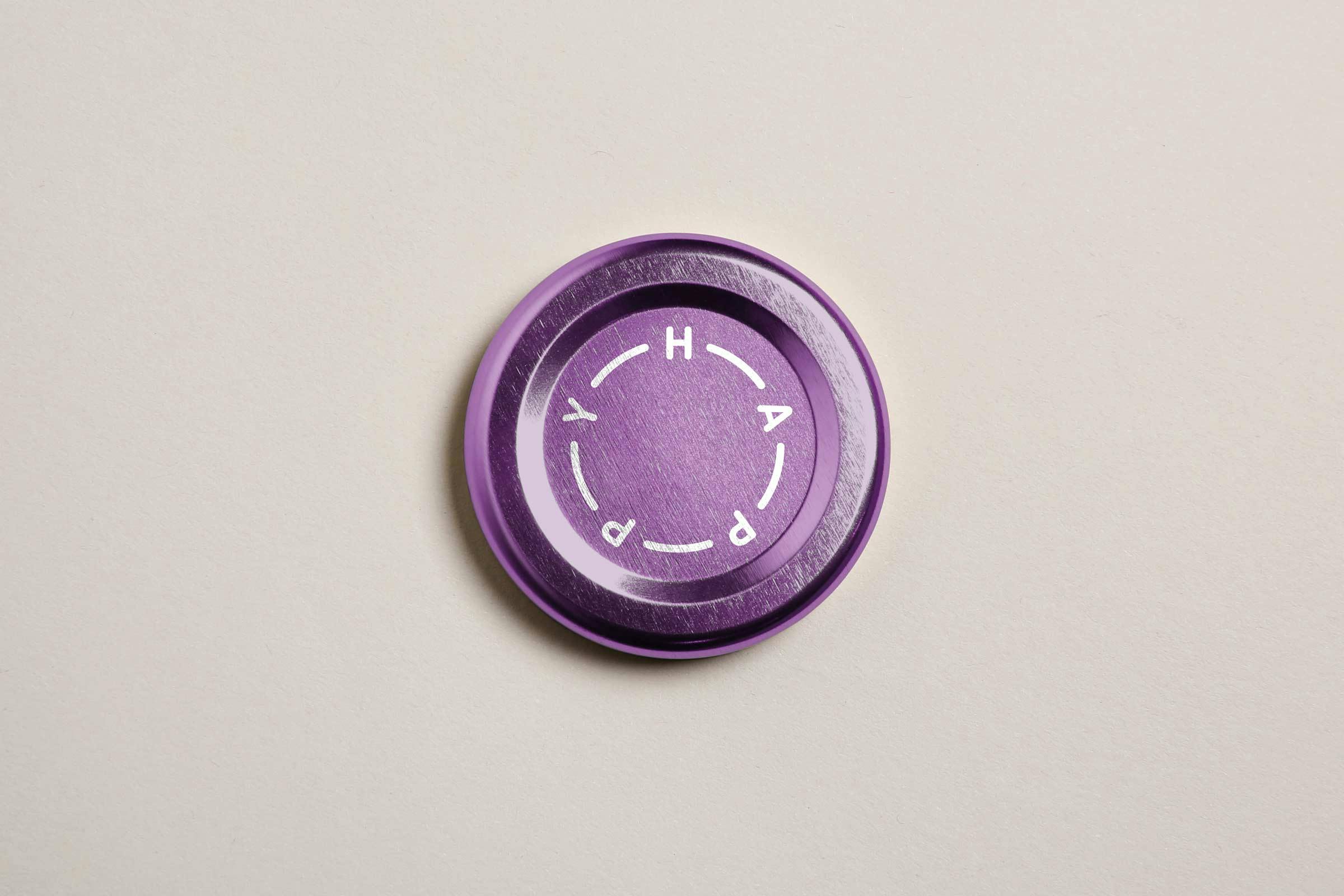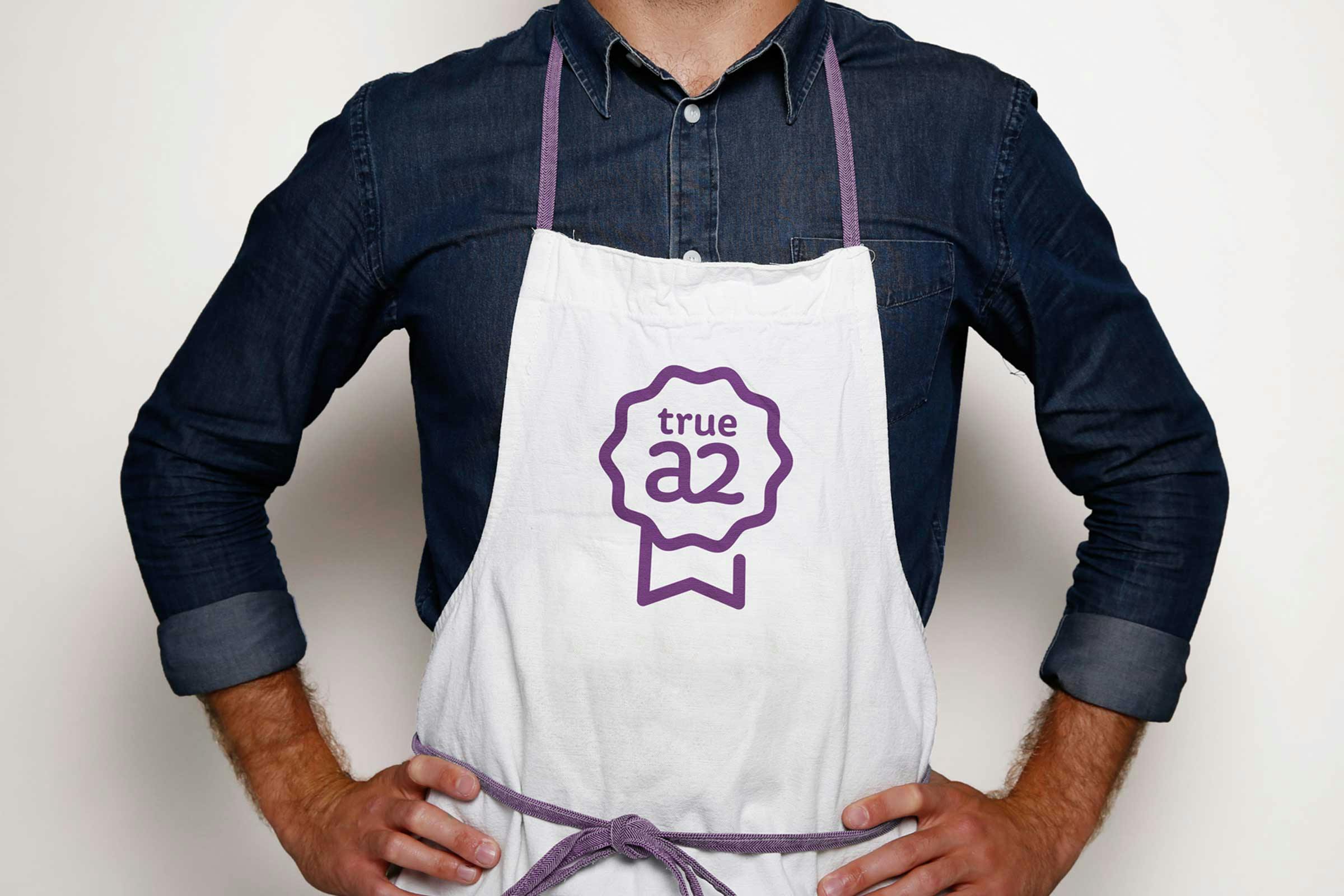 Bringing people back to milk.
Once people know the a2 Milk™ story, they try the product and become passionate advocates for the brand. Since the rebrand, sales have soared.
In Australia and New Zealand, the brand has achieved over 25% market share, becoming the new normal for progressive consumers in key markets. The new brand also captured the attention of emerging markets, as it was introduced into select retail channels throughout China, the US and the UK. 
Over the latter half of 2015 the A2 Milk Company was one of the top performing shares on the ASX.