In a state that's actively denying the LGBTQIA+ community's access to healthcare
How do you let the community know there's a healthcare provider where they will be seen?
Services
Visual Identity, Messaging, Print Collateral & Digital Collateral
Challenge
26Health is an all-inclusive health clinic aimed at serving the LGBTQIA+ community and their allies through a variety of services. Located in Orlando, Florida they are faced with ever-changing regulations specifically aimed at the LGBTQIA+ community such as bills that allow medical care providers to deny care to patients based on religious beliefs. These recent bills created a fear of discrimination and health-led anxiety amongst the community when seeking treatment.
26Health needed to overcome their patients' fears by showing the LGBTQIA+ community they had a place to receive healthcare that will support them in all aspects of both their physical and mental personal health journeys.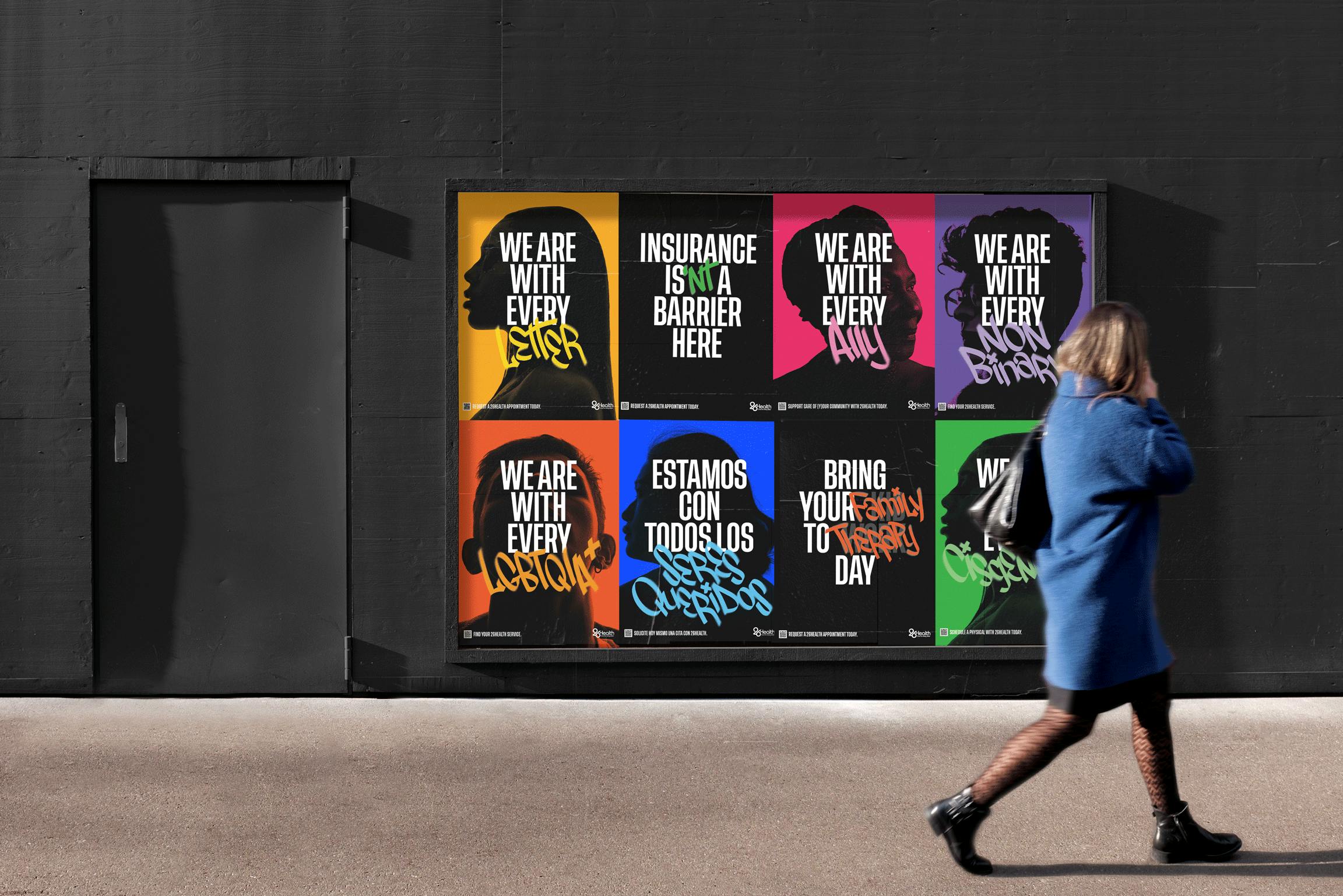 Solution
We worked closely with our M&C Saatchi colleagues in New York who developed the campaign strategy through in depth research around 
the LGBTQIA+ community and the obstacles they face in the healthcare sector. This culminated in the creation of the campaign tagline and creative concept around "We See Every Letter".
Based on protest signs of past equal rights movements we created an interchangeable and adaptable design system that is confident in it's messaging with bespoke hand lettering representing the diversity among patients served by 26Health. All in all, the campaign highlights how 26Health is taking a stand with the entire LGBTQIA+ community through their healthcare services